Emilia Clarke and Kit Harington both agree — their "Game of Thrones" sex scene was weird
Over the last few days, we've all had to ask ourselves one simple question: So…what's the stance on incest? The season finale of Game of Thrones gave us one pure, perfect love scene that just happened to take place between an aunt and a nephew. But Jon Snow and Daenerys Targaryen don't know they're related by blood so like…it's fine? Maybe?
We've got plenty of time between now and Game of Thrones Season 8 to figure out exactly where we stand on this matter of incest, and already many residents of Westeros have started preparing their responses. Ser Davos, Jon's most trusted righthand man, has his perfect incest quip ready to go. But as for Dany and Jon themselves? Let's just say that Emilia Clarke and Kit Harington recognize that the Dragon Queen and King of the North were going to act on their feeling eventually. They're just still a little iffy on it themselves.
https://www.youtube.com/watch?v=Vq0_mMin14Y?feature=oembed
In a behind-the-scenes video, the two were quite frank with their reactions, and also quite animated: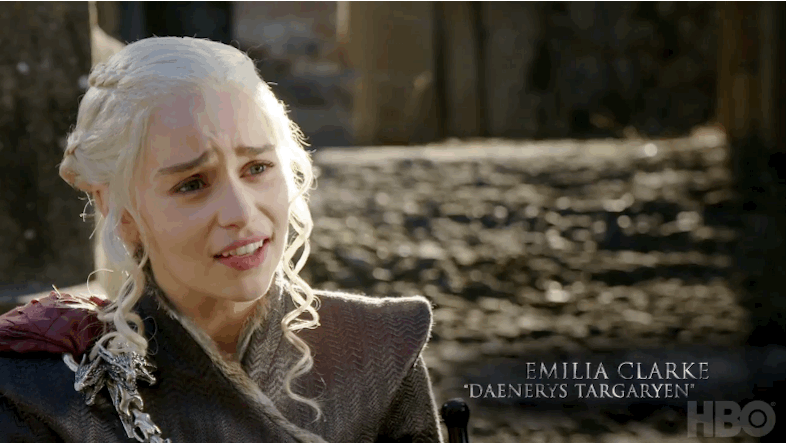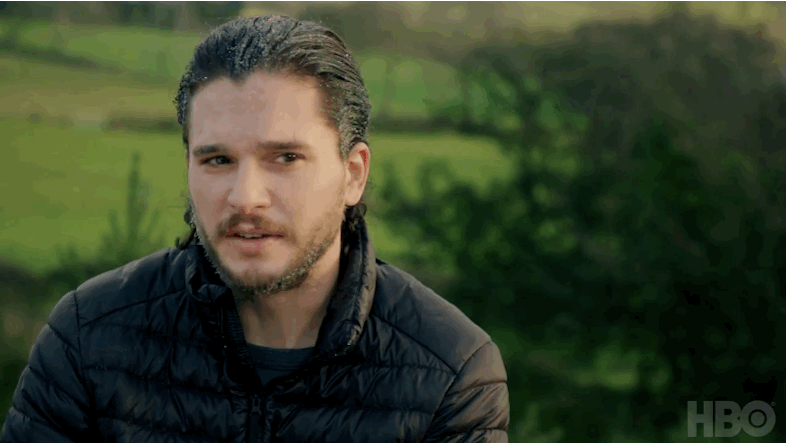 "For us, as actors, it's just weird," Clarke explained. "The reality of what [Dany and Jon] are to each other? I don't know how that's gonna…I mean, I think kind of [disgusted sound] might be the reaction."
As for Harington, he confessed that between takes while filming their ~tryst~ he would make gagging noises. That is both appropriate and adorable.
But before you set sail on that pleasure cruise on the S.S. #BoatSex (sorry), Harington also points out that this is a BAD IDEA for these two. "They both know it's wrong, they both know it's going to cause problems," he continues.
Know who else knows it's probably wrong? Tyrion, creeping in shadows. Know who doesn't really care that it's wrong and also weird? ME, and a bunch of other people on the internet. Game of Thrones Season 8 can't get here soon enough.