"Game of Thrones" was down in viewership this week, and we just want to make sure everyone's okay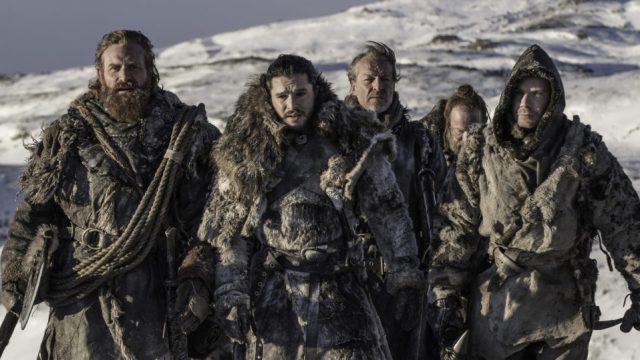 The most recent episode of Game of Thrones was 70 minutes of terrifying, heart-racing anticipation about who was going to die, but apparently not everyone was watching. While viewership for the HBO series has been at an all-time high during the seventh season, it seems viewership slipped slightly during "Beyond The Wall."
That's a four-percent dip from the previous episode, "Eastwatch," which had 10.72 million viewers. While that still makes "Beyond The Wall" the second-most watched episode of Game of Thrones to date, it's definitely interesting that viewership dipped for the penultimate episode of the record-breaking season.
It's hard to say what exactly caused the slight drop in viewers for the episode, but "Beyond The Wall" was leaked just a few days prior to its release on HBO.
The Alan Taylor-directed episode was the latest in a string of leaks for HBO. Just before its premiere, "The Spoils of War" was leaked by Star India, an HBO distribution partner. This also comes after a massive security breach at the premium cable channel, as a slew of documents, scripts, and full episodes from various HBO original programs were stolen and leaked.
But guys, the leak may or may not be the problem. So we want to ask, what's up?
Listen, it's been a really stressful season and we know that the timeline has gone into hyperdrive, but the season finale is coming up in just a few short days. And we have a feeling a *lot* of the clues dropped throughout the season — including "Beyond The Wall" — means some major shit is about to go down.
Falling just short of 80 minutes, "The Dragon and The Wolf" is the longest episode of Game of Thrones to date. And as the episode that's going to catapult us into the (*sobs*) final season of the series, it's sure to be intense. So catch up on "Beyond The Wall" if you haven't watched, and get your head in the game for Sunday.