Sounds like "Game of Thrones" and "A Song of Ice and Fire" will soon have completely different stories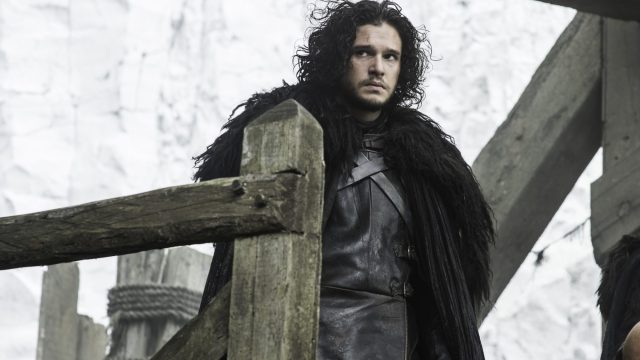 Game of Thrones has taken LOTS of liberties when it comes to its source material, George R. R. Martin's a Song of Ice and Fire saga. On the flip side of that, George R. R. Martin is taking his own liberties when it comes to giving plotlines to characters who are dead on the show, but still very much alive in his books.
In a new interview with IGN, Martin — who is very busy right now writing hundreds of thousands of words for his next book, The Winds of Winter — mentions that his story "involves a couple of characters, one of whom is dead on the show but not dead in the books. The show can't [follow this story] because they killed a character that I have not killed."
What does that mean? Simple: Martin has no plans of following the path Game of Thrones is trudging down, so this is the part where our two stories go their separate ways. While they'll still probably have somewhat of the same plot — you know, the battle for Westeros and the Iron Throne and Jon Snow's parents, and stuff — they will include different characters and moments along the way.
This also means that fans of those dead characters might want to pick up the books if you're really missing your favs. Who might Martin be planning to use in The Winds of Winter? Wish the list was short, but it's actually pretty long: Stannis (UGH), Ser Barristan, Shireen, Myrcella, Dany's Hizdahr Zo Loraq…. and Jon Snow.