Littlefinger needs to stop being creepy AF in this new "Game of Thrones" image
While we're still four days away from more Game of Thrones Season 7, HBO was just kind enough to release a few photos from the upcoming episode, "The Spoils of War." It's got us thinking that something big is afoot at Winterfell.
Jon Snow has left the North in the capable hands of Sansa, who is proving that she's a badass who seriously knows how to run things. Unfortunately for her, Lord Baelish, aka Littlefinger, continues to be all up in Sansa's business. Sansa is clearly over Littlefinger and his antics, but being the protector of the Vale, she and Jon *really* need his bannermen for their impending war against the White Walkers.
So right now it looks like he'll continue to stand creepily on balconies.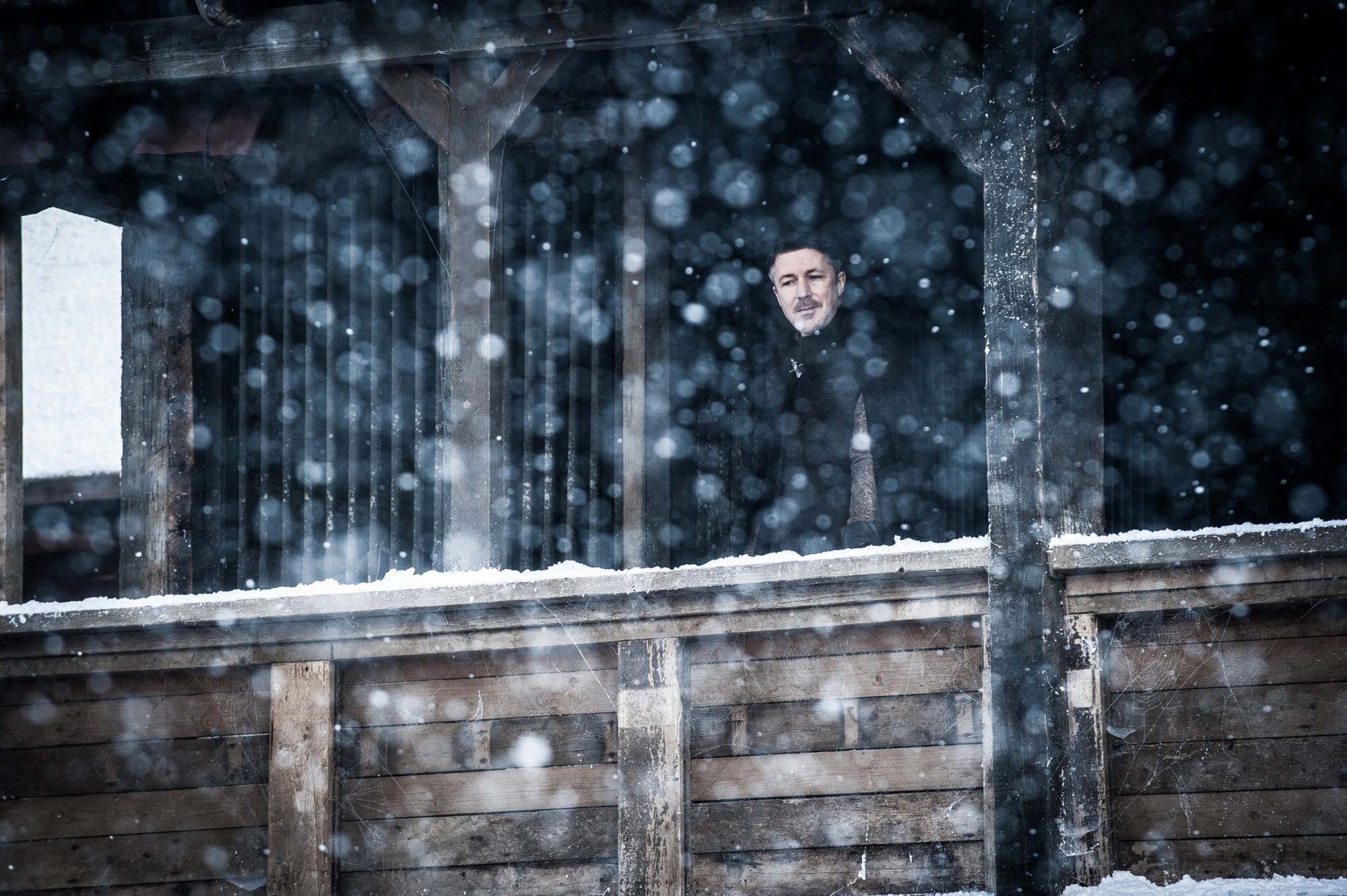 That is, of course, until Bran inevitably spills the beans about Littlefinger's numerous betrayals against the Stark family and Sansa and Arya will end him on the spot.
Meanwhile, Sansa's personal protector Brienne of Tarth — and of course, her dutiful squire Pod — haven't been given a *ton* to do thus far in the season, save sparring in the Winterfell courtyard, but it looks like they're totally ready for Winter with their new furry Stark looks. The preview for "The Spoils of War" definitely seems to show the two engaged in combat of sorts, so we really hope their sparring pays off.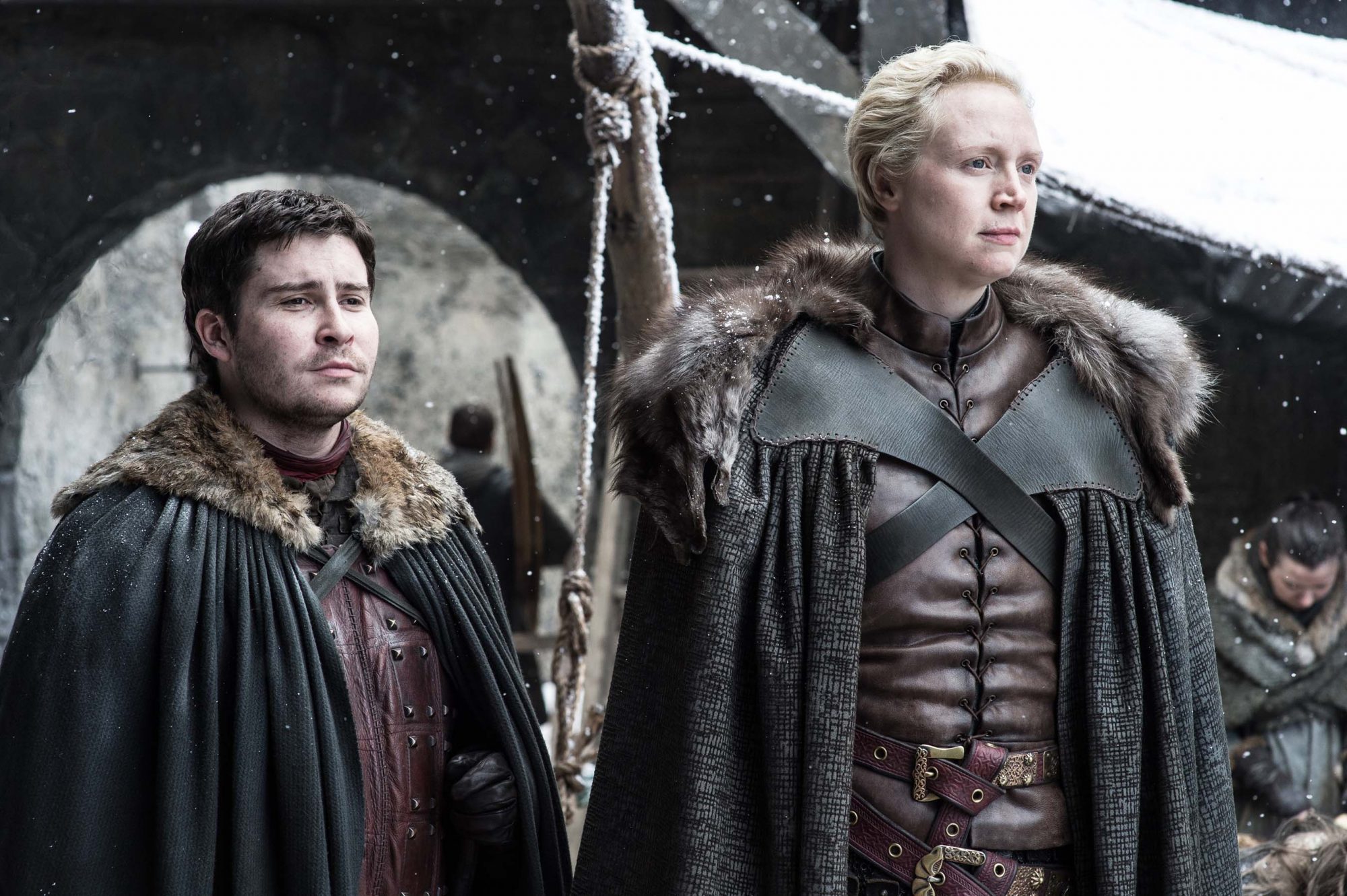 "The Queen's Justice" saw Jon reunite with Tyrion Lannister, Pod's beloved former boss, so we can't help but hold out hope that the two finally meet up again. More importantly, what would Jaime think of Brienne in her Northern armor? (?)
Speaking of Northern, Sansa is beginning to look more and more like her mother Catelyn as she rules Winterfell.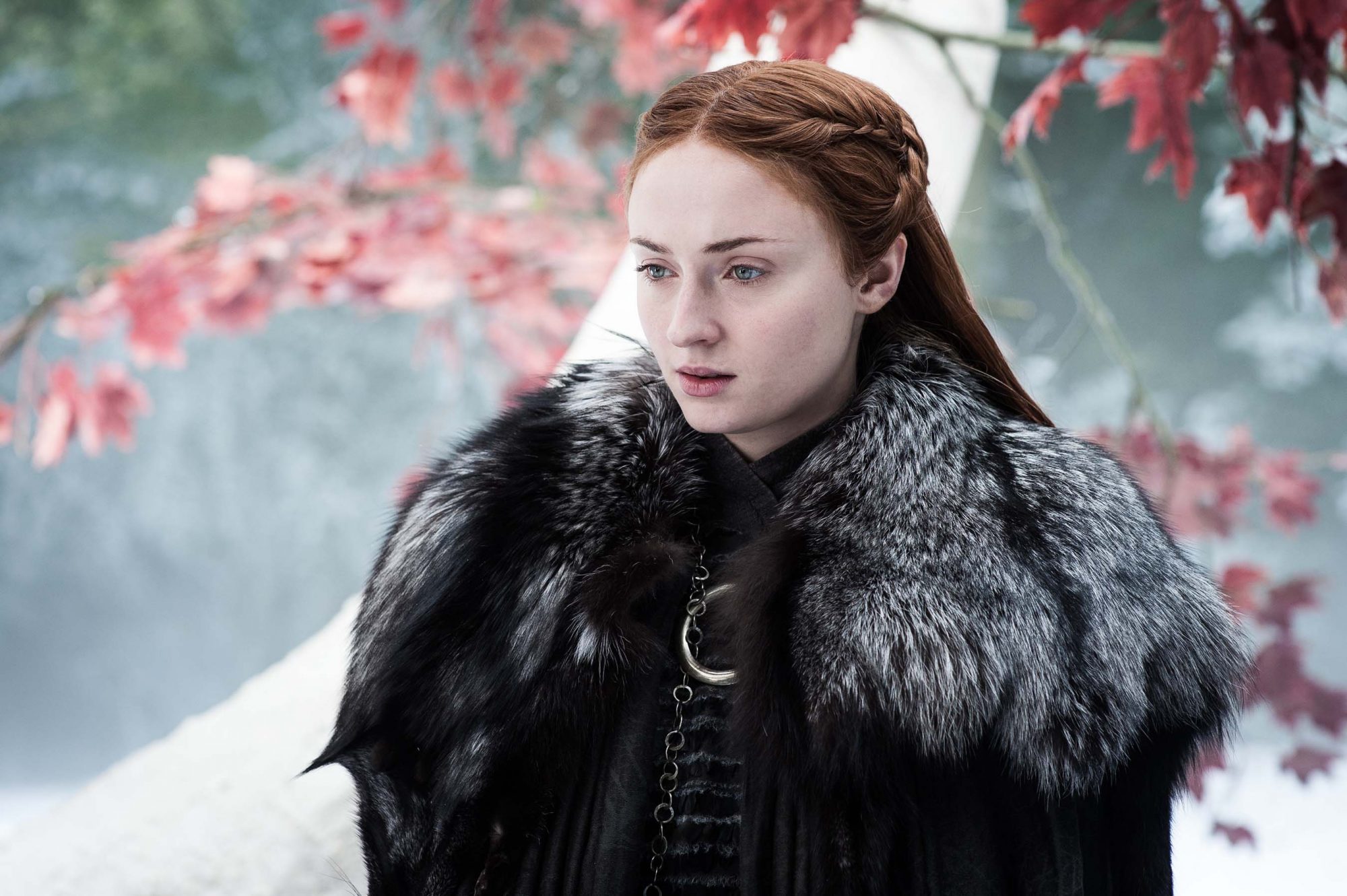 During "The Queen's Justice," Sansa and her brother Bran reunited and had a conversation and at Winterfell's heart tree that nearly mirrored a scene between Catelyn and Ned back in Season 1 of GoT. But the scene wasn't the only one to remind us of Catelyn, because Sansa's hair has been mirroring her mother's and she is a commanding force at Winterfell in both providing for her people AND reminding Littlefinger where he can shove it.
So far, Winterfell has just been preparing for the wars to come but we have a feeling that these new photos mean things are about to get exciting.