You can now kill off your favorite characters with this new "Game of Thrones" board game
For all those who have ever dreamed of killing Joffrey in the library with a candlestick, here's your chance.
Clue is hands down one of the best boardgames ever invented (and also, let's be real, it's also one of the funniest movies ever made). Game of Thrones is one of the best shows to ever air on TV. It's about time these two joined together in a beautiful partnership, and since it's never to early to start adding things to your holiday wish list, here's what you're going to need: Game of Thrones Clue.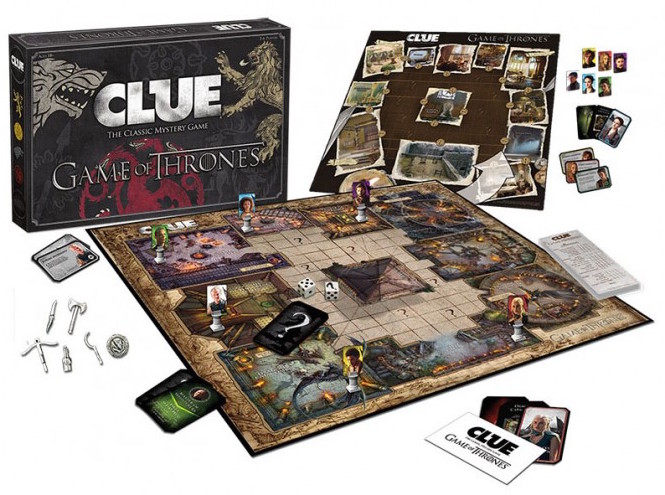 The newest addition to the HBO store is what our GoT dreams are made of. The double-sided board lets you play in either The Red Keep at King's Landing or Meereen, and you've got 12 different players to choose from, like Dany, Daario, Cersei, Arya, and even Littlefinger.
As for weapons, you unfortunately cannot use The Mountain to kill people BUT THAT'S A GOOD IDEA FOR THE NEXT GAME, CLUE. However, you can use a Faceless Man to kill someone, so there's that. There's also a poison vial, battle axe, arakh, crossbow, and a catspaw assassin dagger.
Like the OG Clue game, you're going to have to figure out the who, where, and what was used to kill these Game of Thrones characters, even though the WHO of all of these should be George R. R. Martin, but whatever. It's fine. We're fine. You're fine. But everyone in this game better watch their back.
The game currently retails for $50, and can be bought at the HBO store. This is the perfect companion game for your Game of Thrones viewing parties.