The "Game of Thrones" character posters for Season 7 are here, and they will send an icy chill down your spine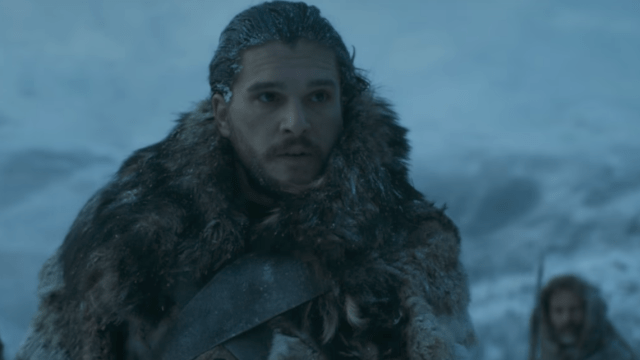 Today may be the first day of Summer, but HBO is making one thing clear — WINTER IS HERE!
HBO just released a brand new trailer for the seventh season of Game of Thrones — which premieres in less than a month — and since we can *never* have too much GoT in our lives, the premium cable network also released a slew of new Game of Thrones Season 7 character posters. We seriously can't get enough of this!
The 12 new GoT posters feature our favorite characters, from the remaining Starks to the Lannister siblings and (nearly) everyone in between. But if you look at the photos carefully, you'll see something very sinister in each one.
See if you can figure out what it is:
Daenerys Targaryen
false
Jon Snow
Cersei Lannister
false
Sansa Stark
Tormund Giantsbane
https://twitter.com/udfredirect/status/877584838936612865
Arya Stark
Brienne of Tarth
Jaime Lannister
Bronn
false
Theon Greyjoy
Tyrion Lannister
Bran Stark
They all have White Walker eyes! Much like the posters last year were "Hall of Faces" themed, these posters are definitely warnings that Winter is no longer coming — it's here. As the trailers have shown, our beloved Ser Davos has continued to warn Jon Snow that the fight for the Iron Throne will be meaningless if the White Walkers kill everyone first.
The White Walkers are closer than ever, and it seems like Season 7 is going to bring them even closer to our favorite characters below the wall. We are counting down the days (25!!) until July 16th!