Cersei looks a little *too* pleased with herself in these photos from the "Game of Thrones" season finale
It all comes down to this — an epic meeting of proportions in King's Landing between the Queen on the Iron Throne and the King of the North. If you're wondering what will happen when all three Lannister siblings finally meet again, you'll get an answer when they all come face to face in the season finale of Game of Thrones.
Ahead of the episode this Sunday, HBO has released a handful of images for the finale, "The Dragon and the Wolf." While we are hoping (and by WE, I actually mean ME) that the episode focuses on the new sexual tension between Jon Snow and Daenerys Targaryen, it's clear that Cersei will play a big role in the events to come. She *is* the reason Jon went on that stupid, stupid mission beyond The Wall, after all.
Jon "has Wight, willing to travel to King's Landing with it, because that seems like a good idea" Snow.
But these IMAGES. While not the Iron Throne, Cersei is still sitting pretty in front of her audience, with Jaime by her side.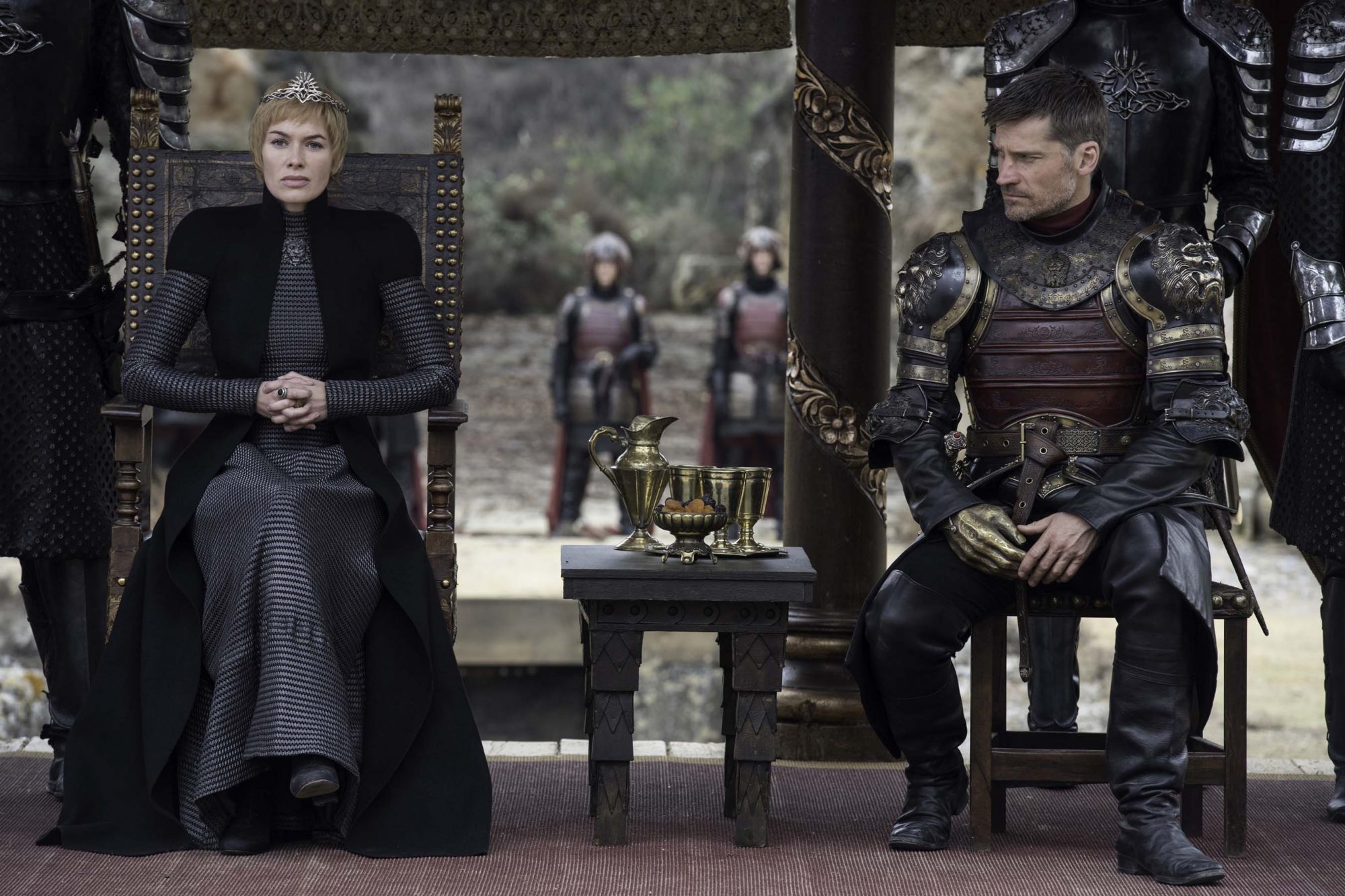 Cersei looks pretty intense right here, and Jaime looks less than thrilled to be sitting with her. Judging from his expression, he's not all-in for whatever she's yelling at Jon Snow (and Tyrion!).
We've also got an image of Cersei standing in her giant map-on-the-floor courtyard, with the smallest smirk on her face. What are you up to? She also appears to be holding her stomach, and oh yes, that's right, last we heard she was with child. And also planning to tell everyone that the child is Jaime's. She is either brilliant….or slowly going mad.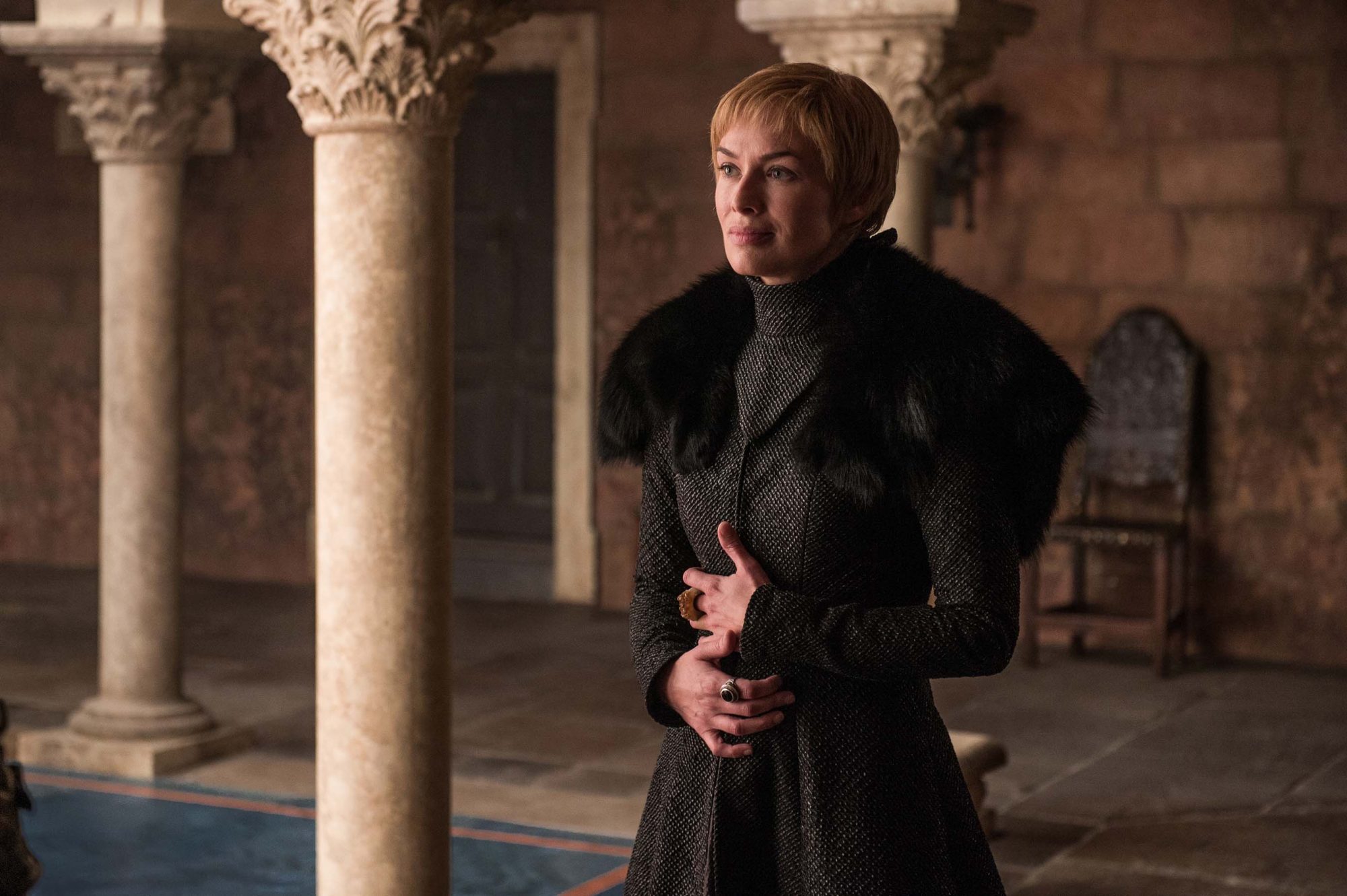 We'll find out exactly what Cersei is plotting, and how, when Game of Thrones airs its season finale this Sunday.