The latest "Game of Thrones" promo has the cast making funny noises for a good reason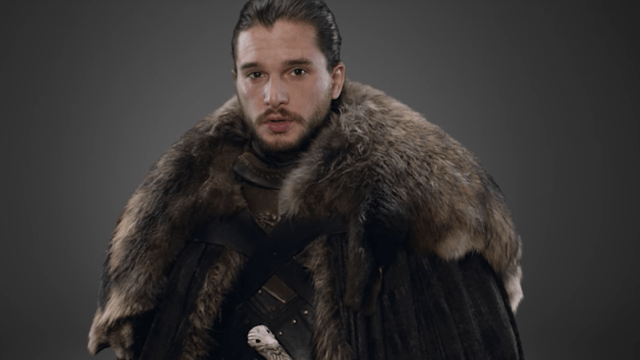 HBO has some of the most exciting and eclectic programming on television. From Divorce to Sesame Street and Insecure to Last Week Tonight, there's *literally* something for everyone on the premium cable channel. HBO knows it has something good on its hands with its current line up and now it's released a series of promos for the network featuring its biggest stars — including the (nearly) entire cast of Game of Thrones.
The cable channel just uploaded their official promo featuring just some if its stars in character including the casts of Veep, Girls, Silicon Valley, and Ballers.
Check it out below:
https://www.youtube.com/watch?v=RO-zb6TqXZg?feature=oembed
In the the charming video, HBO stars literally stare into the camera and say "Ahh" which blends into HBO's signature static. It's hilarious, right? However, if you didn't see your favorite HBO stars (aka more of the Game of Thrones cast) in the above video you're in luck because HBO has released two more.
https://www.youtube.com/watch?v=eBe_A1-gKe0?feature=oembed
The second promo is very similar to the first but the Last Week Tonight version of the promo also features a hilarious roast from Oliver, who says, "Nobody turns into HBO for the static." While Oliver initially resists, even he can't turn down the opporunity to "Ahh" next to Julia Louis-Dreyfus and Kit Harington, but really, who would?
https://www.youtube.com/watch?v=cZzH4UChiHk?feature=oembed
Now that you've seen all three promos, please take a second to take in ALL of their costumes! Guys, this is going to be big.
If you're reading this and are wondering where the supercut of the GoT cast is, you're in luck because Twitter user @LordSnow came through for us all, compiling all the Game of Thrones "Ahhs" into one video. Not only are our GoT faves like Jon Snow, the three remaining Stark sibs, the Lannister siblings and Daenerys Targaryen featured, we also get clips of Ser Davos, Brienne of Tarth, The Hound, Theon Greyjoy, Tormund, Missandei and Varys.
Unfortunately, we have to wait until July for more episodes of GoT but this promo will hold us over for a little while.