You will not believe how much the "Game of Thrones" cast is paid per episode
If the casts of Friends and The Big Bang Theory can make a cool $1 million an episode, then the cast of Game of Thrones most certainly should too. And actually, they are — plus a whole lot more — since the Game of Thrones cast has renegotiated their salaries for the final two seasons. And as with everything Game of Thrones, the salaries are EPIC.
With such a large cast, not everyone is getting that major payday for Seasons 7 and 8. The five Game of Thrones actors who are reportedly earning this large sum of money are Emilia Clarke, Kit Harington, Lena Headey, Peter Dinklage, and Nikolaj Coster-Waldau.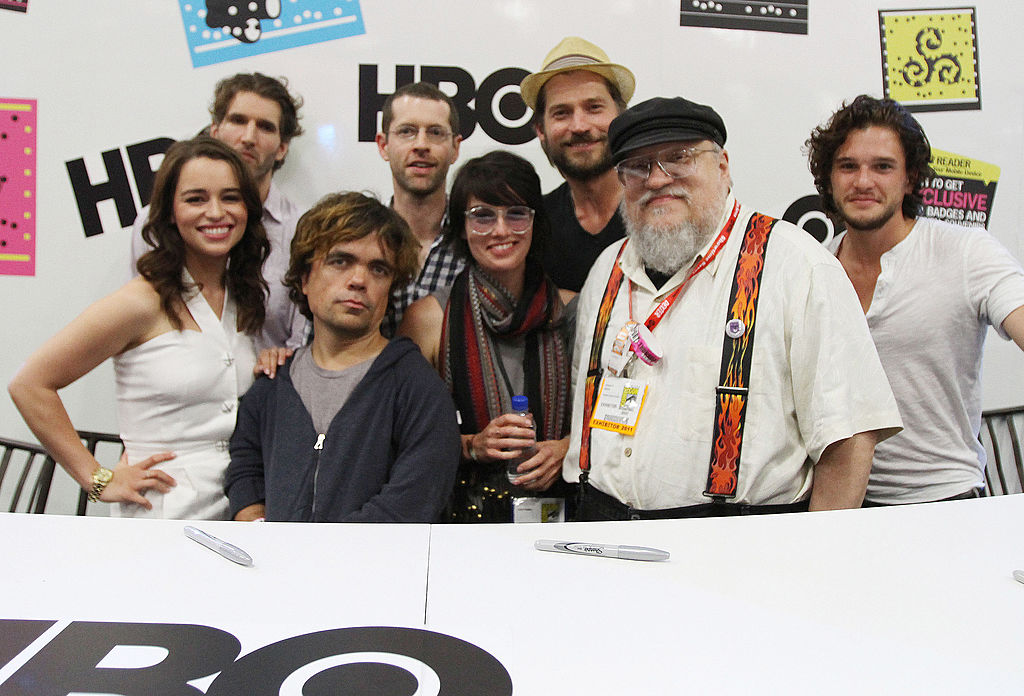 Back in November 2016, The Hollywood Reporter said the five main Game of Thrones actors would be earning $1.1 million for the seven episodes in Season 7 and the six episodes in Season 8. It was a big bump from what Deadline reported in June — that the GoT cast would make $500,000.
But the latest contracts include bonus clauses for the Targaryens (just cause Jon Snow doesn't know who his dad is doesn't mean we have to pretend he isn't one) and the Lannisters, which are based on "shared percentages of syndication payments received from more than 170 countries in which the series is broadcast," according to Express. So, that's where the additional $1.4 million could come in.
Such astronomical salaries usually make this writer a bit queasy, but seeing what American sitcom actors have been paid over the years — including the aforementioned casts of Friends and The Big Bang Theory — helps put it into perspective. After all, if Charlie Sheen could earn $1.8 million an episode for his last season on Two and a Half Men, a half-hour sitcom (and that's with commercials!) that was supposed to have 24 episodes in a season, the main actors earning up to $2.5 million for 13 episodes isn't as completely crazy as it sounds.
Compared to sitcom actors, the Game of Thrones cast has more demanding roles and they have to travel around the world to film sometimes. Plus, with the last two seasons being shorter, their pay may have been adjusted accordingly to make up for the seven episodes they would have made if Seasons 7 and 8 were the regular lengths of 10 episodes each.
So while winter may be coming for their characters, it's raining dollar bills for the cast of Game of Thrones during the final two seasons — and for however long it keeps being shown on TV, which is hopefully forever.