This "Game of Thrones" star's pregnancy announcement is hilariously perfect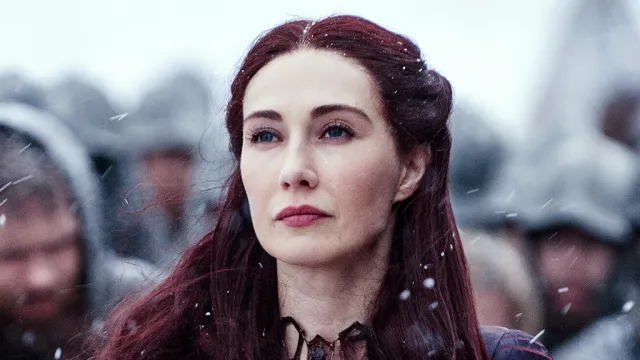 In seasons two of Game of Thrones, Melisandre gave birth to some sort of demon shadow baby. Next up, fans of the hit HBO show speculate Melisandre will be involved in a major storyline involving Jon Snow.
And in real life, Carice van Houten, the 39 year-old Dutch actress who plays Melisandre, just announced very personal, very major news…and she did it in the most fan-pleasing way.
Though the expecting actress' announcement was brief, it was witty enough to engage her baby daddy in on the joke.
The Game of Thrones star has been dating Pearce, 48, for a couple of months. It will be the first child, demon shadow or otherwise, for both actors. So many congratulations to the happy couple. With a sense of humor like theirs, the baby is sure to be raised in a happy household.