13 Galentine's Day Instagram captions that celebrate your ride-or-die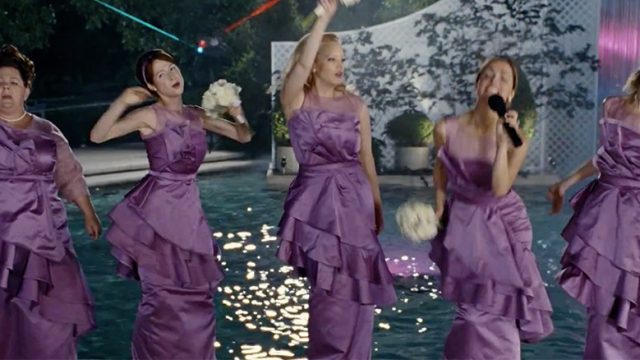 [BRIGHTCOVE VIDEOID=5316221674001]
Before there was Galentine's Day, February was all about Valentine's Day. Fortunately, Leslie Knope (played by Amy Poehler) changed all that on Parks and Recreation back in 2010 when she created Galentine's Day, a celebration of female friendship that falls on February 13th. Now that the 13th is here, it's time to share the perfect Galentine's Day Instagram caption that celebrates your ride-or-die. Whether you plan to post a throwback pic or a cute selfie from your Galentine's Day party in real-time, it's best to get prepared for one of the most important days on Instagram.
Of course, no words will ever quite convey your true feelings for your bestie. That's probably why Leslie Knope originally celebrated Galentine's Day by writing a 5,000-word essay describing what made her friends so awesome. You're free to write a similarly extended message to your BFF to tell them how much you love and appreciate them, but that wouldn't fit into an Instagram caption even if you tried. So if you want to celebrate the Abbi to your Ilana or the Ann to your Leslie, you might want to keep it short and sweet on Instagram—and maybe even a little bit sassy.
Your bestie deserves the best caption, so here are some great options.
Plus, it's obviously gonna be a great picture.
1 For your partner in (hopefully not literal?) crime
2 For your party partner
3 Sentimental with a side of spooky
4 If you want to go full-on cheesy and sweet
5 Pay homage to a middle school classic
6 Celebrate both Galentine's Day and Wine Down Wednesday
7 To remind your bestie that they're stuck with you for life
8 When you want to celebrate the fact that you've mastered shine theory
9 Because Galentine's Day is about flipping relationship clichés on their heads
10 If you're posting a throwback picture to your skinny jeans days
11 When the word "friendship" just doesn't seem to cut it
12 If you have a thing for rhymes
13 When your BFF is also your your greatest eating buddy
Your BFF will freak out when they see your caption.
That is, if they're not right next to you when you write it.