Gal Gadot's "gown" is actually wide-legged pants with a sheer panel, and Diana Prince would approve
Gal Gadot stepped out at the Revlon Live Boldly event in New York City on January 24th, 2018 and turned heads in a plunging halter get-up that gave us serious Diana of Themyscira vibes. No seriously, doesn't this look like something Diana Prince would wear if she had to stop saving the world and go to a red carpet event every once in a while?
At first glance, this looks like any black dress with a fitted bodice; upon further inspection, we can see it's a wide-legged pantsuit. This look is all halter leotard up top and wide-legged pants on the bottom, complete with a sheer panel dashed across the thighs. When Gadot left the event, she threw a black trench coat over the semi-sheer outfit, which was its own bold look as well.
Gadot's Mugler ensemble featured in their spring/summer 2018 show at Paris Fashion Week back in September 2017. Tbh, Gadot could have walked in that show. At 5'10" with a modeling background, Gadot might as well have walked off the runway and into the Revlon event.
The actress attended the Revlon party because she is a Global Ambassador for the brand's Live Boldly campaign. Gadot defines "Living Boldly" as "just owning it. Being confident. Being positive and going after whatever dream that you have." This outfit is the definition of "just owning it."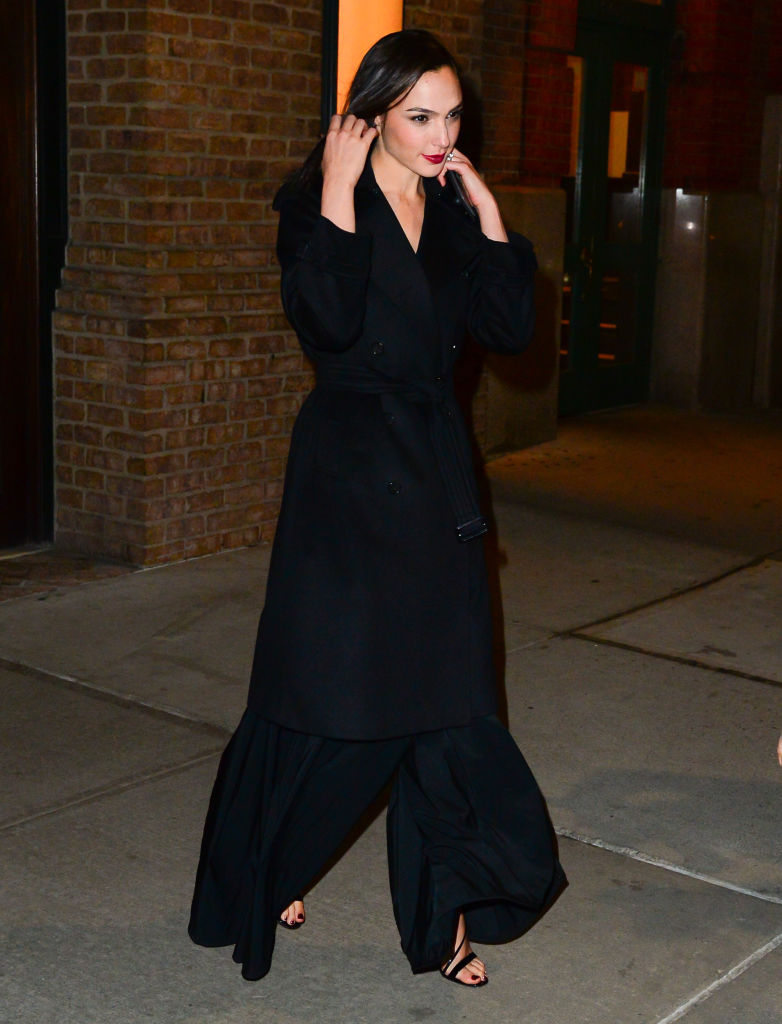 Here's the piece as it first appeared on the runway.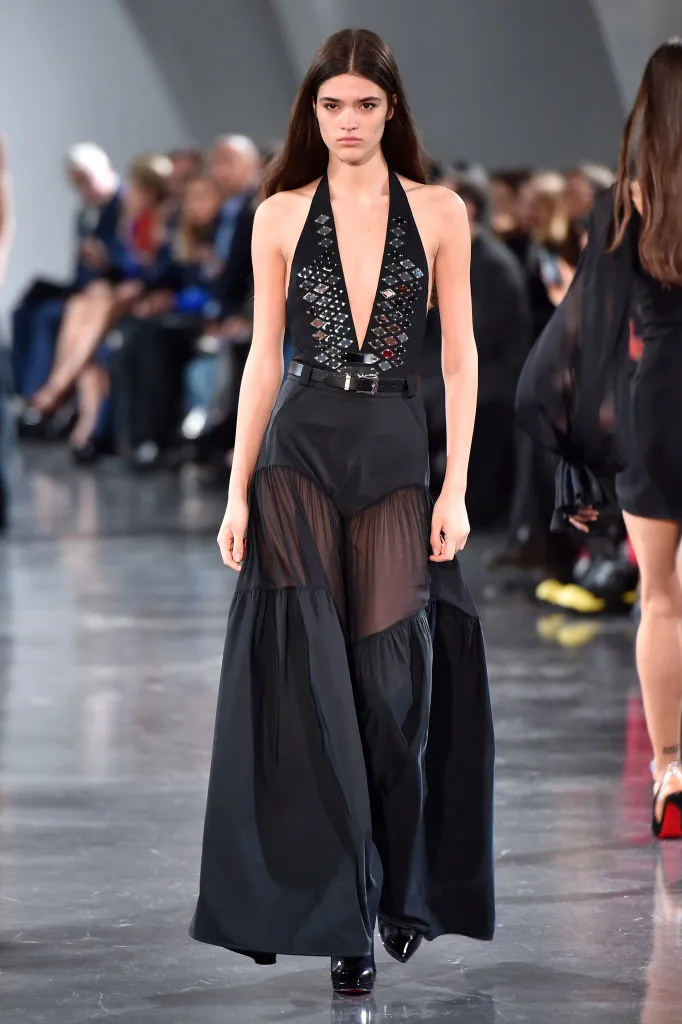 It was at this same event that someone asked Gadot how she felt about Wonder Woman's Oscar snub and she gave the most gracious response.
"I think that you can't have it all," Gadot told Entertainment Weekly. "We've done this movie and it was received in such an amazing, wonderful way, and we want to stay humble and grateful, and we're going to have another movie, so who knows? Maybe the next one!"
Gadot is literally living her Revlon ethos: "Being positive and going after whatever dream that you have."