Gal Gadot's breezy blouse and jeans combo is our new weekend wardrobe staple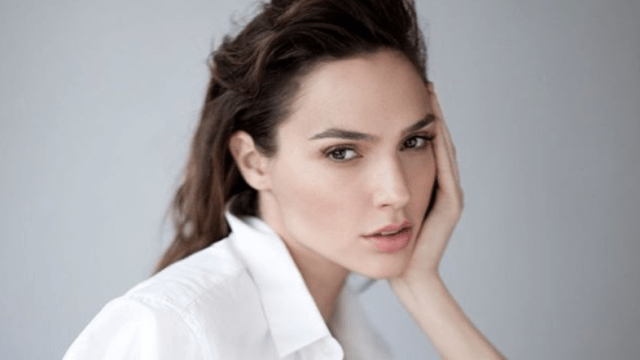 It's safe to say, we are big fans of Gal Gadot. She's the ultimate crush. She's talented, she's beautiful, and the sound of her voice is more soothing to listen to than a thousand meditation apps.
So we're scrolling through the internet this morning and we stumble upon this photo of Gadot.
Our first instinct was to throw out every single thing in our closet and replace it with seven replicas of this exact outfit. But seriously, can we take this photo to the mall and have someone recreate this for us?
Why is she so effortless, whyyyyy?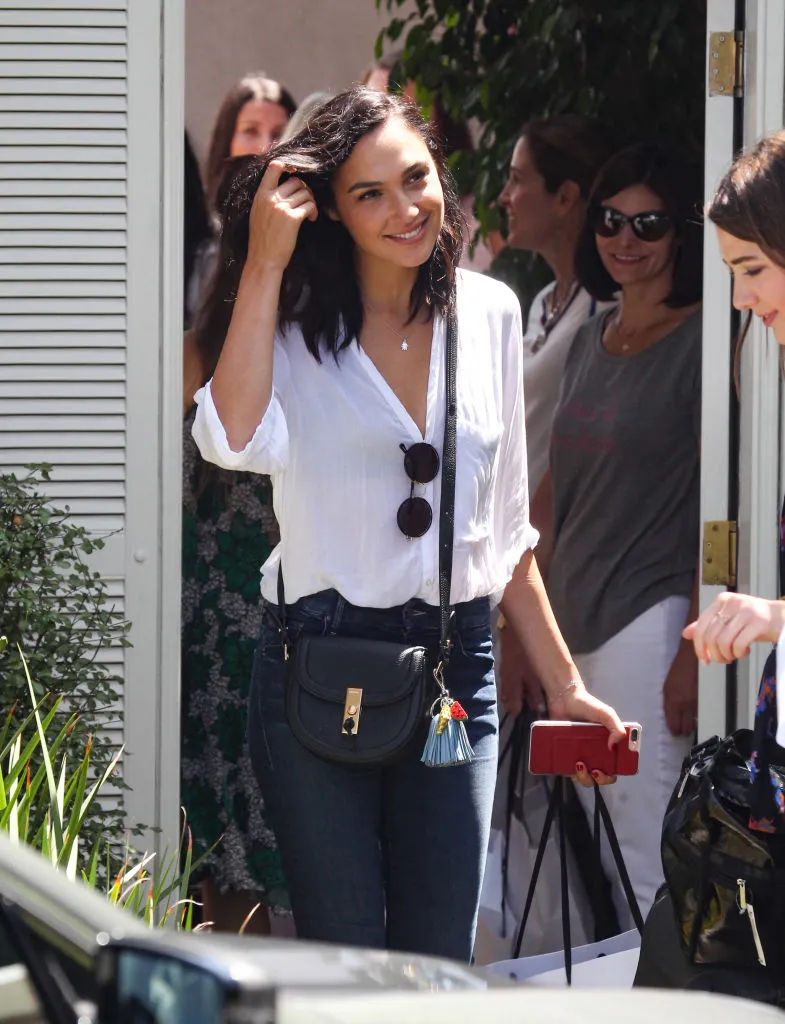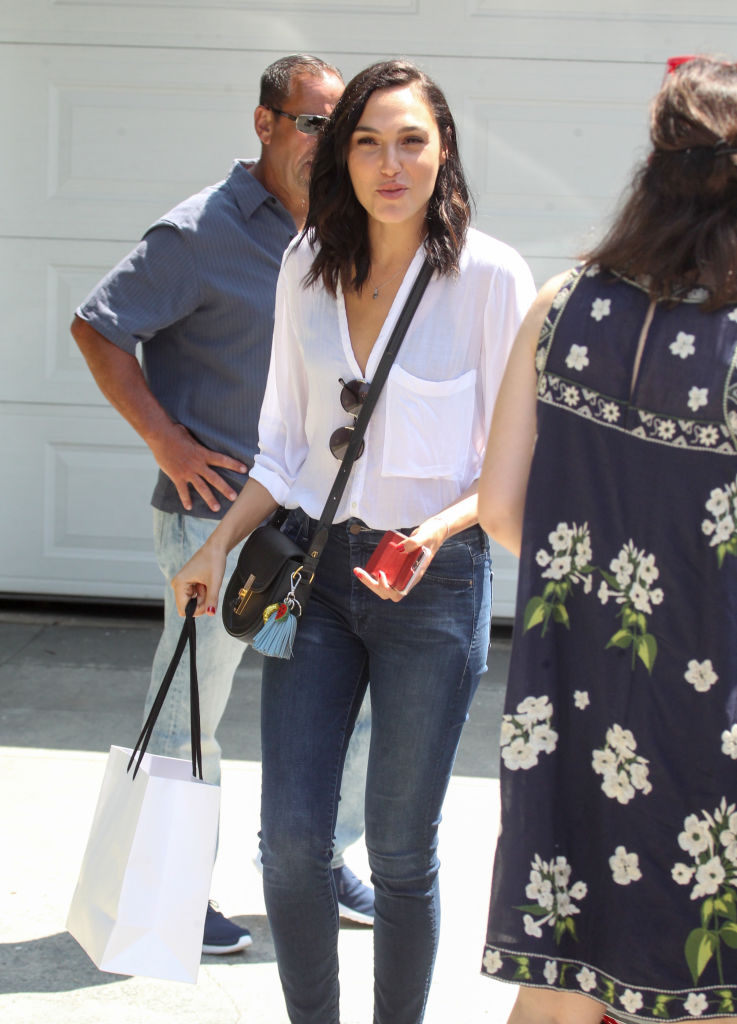 Gadot wore this look to a "Day of Pampering" held at producer Jennifer Klein's house in Los Angeles. Basically, it's an annual party for Hollywood women to gather, and well, be pampered. Klein hosts the swanky event every year. This year Gadot was just one of the many famous faces in attendance. Melissa McCarthy, Shay Mitchell, Rashida Jones, and Chloe Grace Moretz were just ~some~ of the many women who attended.
We've hunted down some similar pieces so you too can look this easy and breezy on a Sunday afternoon (and like you're having your own day of pampering).
River Island "Amelie" jeans.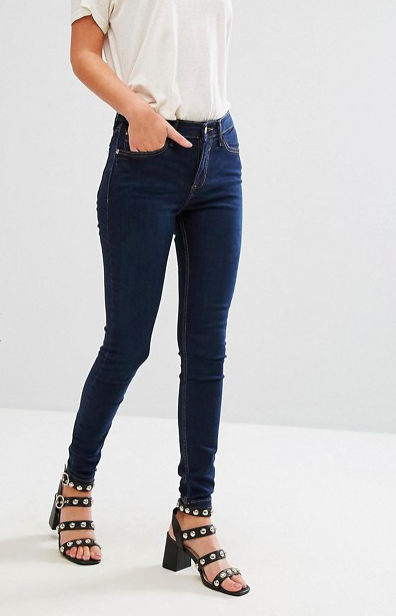 Buy here for $64.00.
Gap linen oversize "Boyfriend" shirt.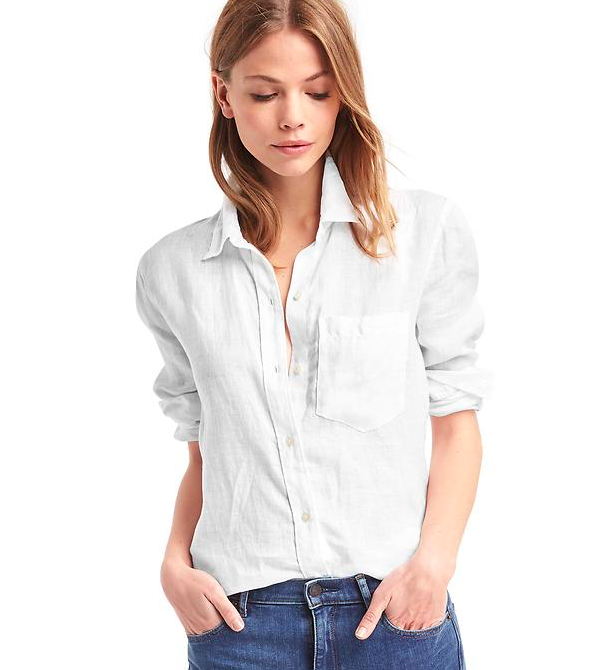 Buy here for $47.99.
Madewell simple crossbody bag in black.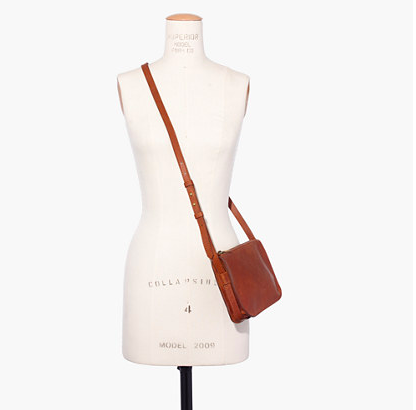 Buy here for $98.
Warby Parker "Phipps" sunglasses in charcoal grey.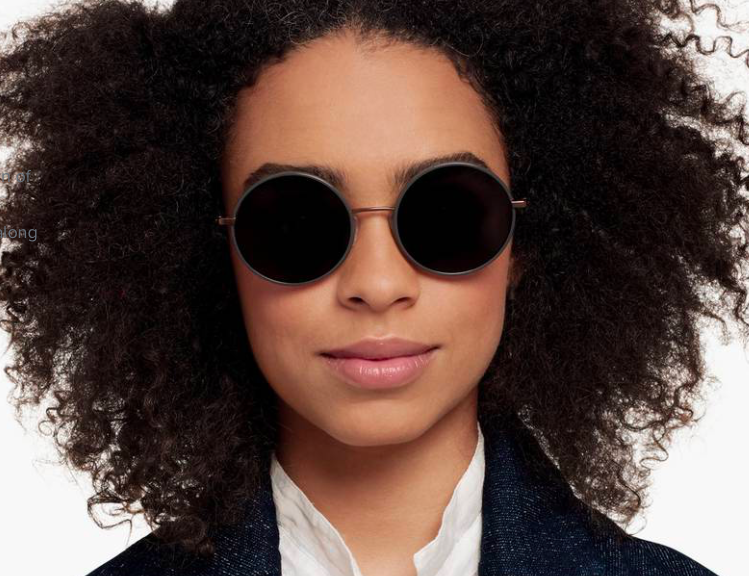 Buy here for $195. Or if you feel like splurging, buy the actual pair of the Sunday Somewhere sunnies Gal wore here for $290.
Happy shopping!