Gal Gadot's birthday tribute to her "Wonder Woman" co-star Chris Pine the cutest thing we've ever seen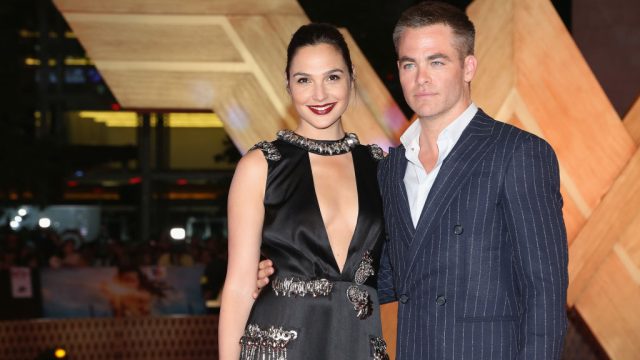 It's nice to see co-stars have a special bond after they make a movie together. Especially when it's as adorable as Gal Gadot and Chris Pine's friendship after co-starring in Wonder Woman. Yesterday, Gadot posted a sweet birthday tribute to Pine on Instagram. And of course, it was adorable and hilarious.
The birthday post contains a short video clip of the two uproariously giggling during an interview while promoting Wonder Woman. Along with the video, Gadot wrote a sweet caption.
"Happy Happy Birthday to my darling friend #chrispine. May you always shine bright and be the special funny person you are. Wishing you all the best this world has to offer. Health, happiness and lots of giggles. Xo"
The video that Gal used in her post has been used before as a hilarious meme, and it's great to see her use it too. The internet loved the way that Gadot looked at Pine. We certainly don't blame her! false
We love that Gadot and Pine have such a strong friendship.
It's no surprise why these two have great on-screen chemistry in Wonder Woman. Whether through interviews or social media posts, it's clear to see how much the pair gets along off-screen too.
We're sad that we won't to get to see the pair together in the Wonder Woman universe again, but we're hoping that they can share the screen in another movie someday. Our fingers are crossed!