Once upon a time, Gal Gadot played a *singing mermaid*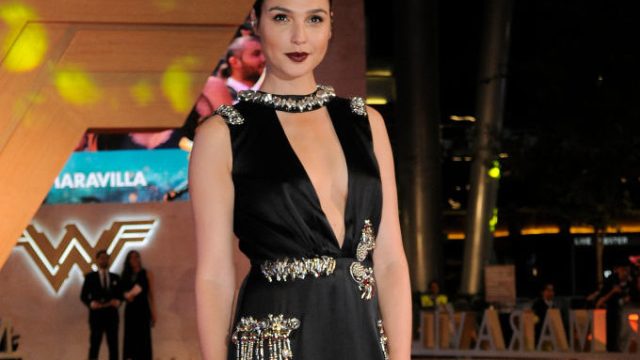 Before Gal Gadot played a superhero, she played a — so sorry for this — super sea creature.
A video taken in 2009 and unearthed by BuzzFeed shows Gadot performing — in full mermaid attire, seashell bra and everything — for an Israeli Hanukkah special to raise funds for children. Because apparently on top of being a superhero and mermaid, she's a charitable angel.
Not to mention, Gadot dances — and sings in her native Hebrew. Our Hebrew is a little rusty, but according to the outlet, she's singing a song called "Beloved" to a man who pops in at the end, and the tune is about how their love will persevere.
https://www.youtube.com/watch?v=ddjDPgMJVpE?feature=oembed
Just, amazing.
While we can't literally understand her, here's something we know: Discovering lesser-known projects done by actors before they made it big is always fun, and this one goes over swimmingly.
All this is to say that — so sorry again — we just really want to go under the sea and be part of her world. Also, ABC is in need of an Ariel for its live-musical version of The Little Mermaid. Just, you know, throwing that out there.