Gal Gadot will host "Saturday Night Live" for the very first time, and this is wonderful news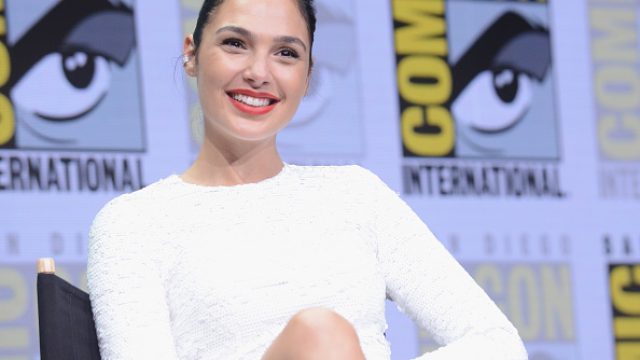 This is probs our favorite Saturday Night Live-related headline yet in a week full of them. Gal Gadot is going to host Saturday Night Live.
We've been hearing a lot about the Saturday-night staple, between much-beloved writers leaving the show and its new, actually-live-nationwide air time. But nothing has gotten us as emotional as finding out that Wonder Woman herself will be taking the reins for a night. Gal Gadot did an amazing job infusing a bit of humor into Diana Prince's fairly dramatic narrative, so we're really looking forward to seeing what she does in full comedy mode.
Gadot will host the October 7th episode of Saturday Night Live, in what will be her very first appearance on the sketch comedy.
So block off that Saturday evening or get your DVR ready, people. TBH, Saturday Night Live has really been stacking the deck lately. It's almost as if they don't want us to have a life on Saturday nights, because announcing a line-up like this pretty much guarantees we're going to be at Club Couch listening to whatever musical guest is on that night.
We already knew that Ryan Gosling would be hosting (!!), and we're super excited to see The Big Sick's Kumail Nanjiani host too. And of course we're stoked about the musical guests.
Like, Gal Gadot and Sam Smith? On the same night? Be still, our hearts.
We're waiting with bated breath to see what the writing staff of Saturday Night Live comes up with now that they have a chance to write some sketches for Wonder Woman, just before she takes to theaters again in Justice League (out November 17th). And honestly, we're going to be impressed with whatever they put out.
Because anybody who can be productive in the presence of Diana Prince is clearly better than we are — we're already fangirling over watching her episode live from home.