Gal Gadot keeps wearing this $6 red lipstick at every awards show
Beauty lovers, rejoice! Gal Gadot dazzled on the 2018 Oscars red carpet wearing a silver sequined Givenchy dress, a Tiffany & Co. drop-down necklace, and a $5.99 Revlon lipstick. That's our gal! (Pun intended.)
The Wonder Woman actress seems to have found her signature red lipstick because she keeps wearing the Revlon Super Lustrous Lipstick in Bombshell Red on the red carpet. She also wore the shade during the 2018 Golden Globes.
That's not the only affordable makeup product the Justice League star wore to the 2018 Oscars. Celebrity makeup artist Sabrina Bedrani used Revlon's ColorStay Foundation, the ColorStay Pressed Powder, the Color Creme Eyeshadow, and the Mega Multiplier Mascara. We love that Sabrina kept Gal's beauty look affordable, because now we can easily recreate her elegant Oscars makeup. While the actress is a Revlon ambassador for the Live Boldly campaign, we still appreciate the fact that we can pick up these products at our local drugstore.
Gal Gadot's makeup look close-up: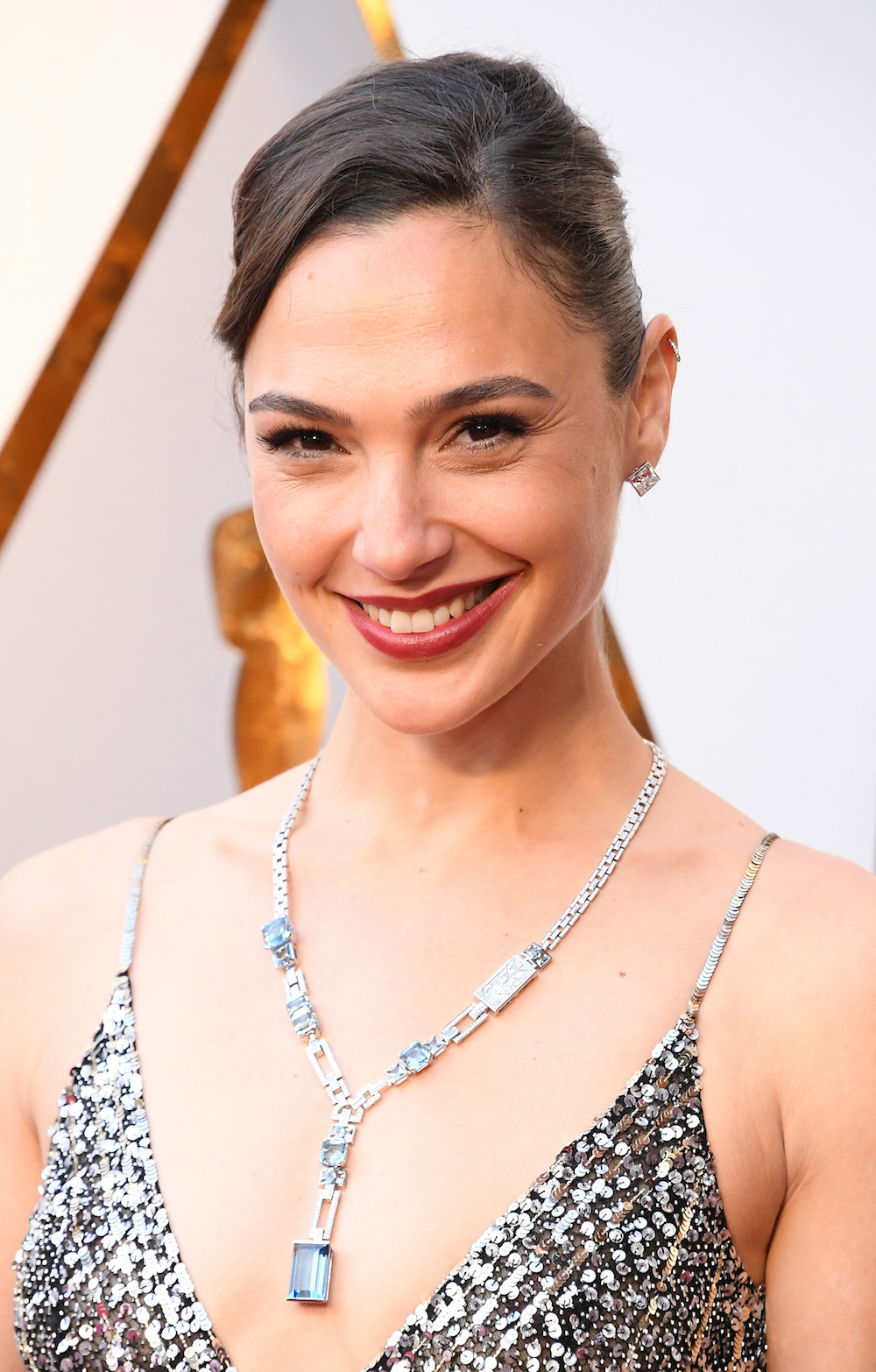 Sabrina shared the inspiration behind Gal's look in a press release sent to HelloGiggles, saying:
"Gal's Oscars beauty look was very much inspired by the combination of the beautiful silver Givenchy dress she was wearing, and the silver and blue Tiffany necklace. It had a modern art deco vibe to it. With the hair having a slight wave, it was important to me not to go fully twenties in order for the look not to be too much like a period piece, so I opted for a fresh and modern look. I wanted Gal to glow with a simple sparkly eye and a deep raspberry/wine lip to liven her face."
https://www.instagram.com/p/Bf7M_VSh7lo
The Wonder Woman star shared a fun behind-the-scenes moment while getting ready for the red carpet.
https://www.instagram.com/p/Bf7Cp4tA3JZ
Gal captioned her cute Instagram video, saying:
"Read my lips. Tonight is the night! Good luck to all the nominees! I'm so excited to be up on stage to honor tonight's winners."
We're glad to see that Gal has found her signature red lipstick. Excuse us while we hit up our local drugstore to find the Wonder Woman star's exact shade.