Gal Gadot is refusing to be Wonder Woman again until the franchise cuts ties with Brett Ratner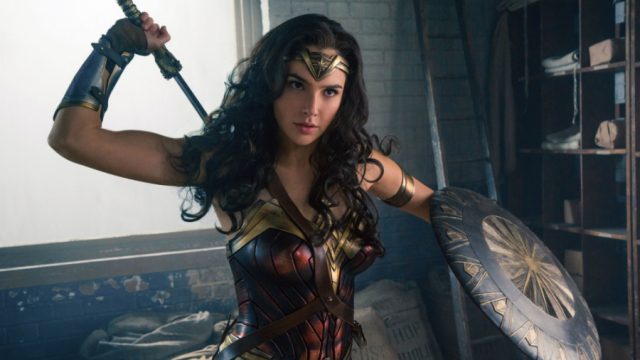 Talk about taking a stand: Gal Gadot, the Wonder Woman who stunned audiences around the world and helped shatter box office records this year, has a message for Hollywood. From now on, Gadot will only be Wonder Woman if Brett Ratner is out of the picture completely. This means the actress is refusing to sign on for a sequel until he's 100% no longer involved with the franchise. And she deserves a standing ovation.
Ratner is yet another name that's been added to the long list of alleged sexual harassers and abusers in Hollywood. To date, six women — including actresses Olivia Munn and Natasha Henstridge — have bravely come forward to speak out against him. Ratner is suing one of his alleged victims for defamation, but the damage is done. He's already lost Hollywood's support.
The allegations have also led Ratner to step away from all Warner Bros.-related projects. And Gadot is holding him to it. Ratner's production company helped fund Wonder Woman and took a huge chunk of the profits from the box office. Gadot decided that she will not be involved in a sequel if it's backed by Ratner's bank account.
"She's tough and stands by her principles. She also knows the best way to hit people like Brett Ratner is in the wallet," a source told Page Six. "She also knows that Warner Bros. has to side with her on this issue as it develops. They can't have a movie rooted in women's empowerment being part-financed by a man ­accused of sexual misconduct against women.
Gadot practices what she preaches.
Last month, she backed out of attending a dinner honoring Ratner, where she was supposed to present him with an award. According to the source, it was important for her to take a strong stance against sexual harassment. So she refused to attend.
What we're saying is don't mess with Gal Gadot.
Leave it to a real-life Wonder Woman to use her powers of principle and integrity to push an important message forward in the midst of all this horrifying news. We will not tolerate this any longer, and we admire Gadot for finding strength through compassion just like her character. You go, Gal.