Gal Gadot just posed with the OG Wonder Woman, Lynda Carter, at the "Wonder Woman" L.A. premiere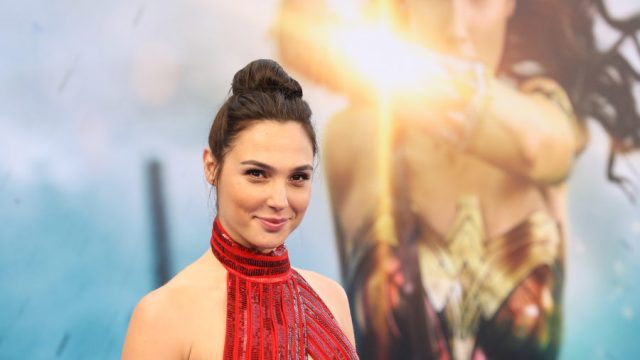 If we ever get the chance to meet Wonder Woman, we'd probably be starstruck beyond measure. But what happens when Wonder Woman meets Wonder Woman? That happened last night at the Wonder Woman Los Angeles premiere. 2017's Wonder Woman, Gal Gadot, met OG Wonder Woman, Lynda Carter, on the red carpet and it was pure magic.
When the two spotted each other, it was like worlds colliding. Both Gadot and Carter bowed to one another, praising each other for their separate portrayals of the badass female superhero.
Wonder Woman director, Patty Jenkins (in the background in blue) perfectly captures how we're feeling about this meet up.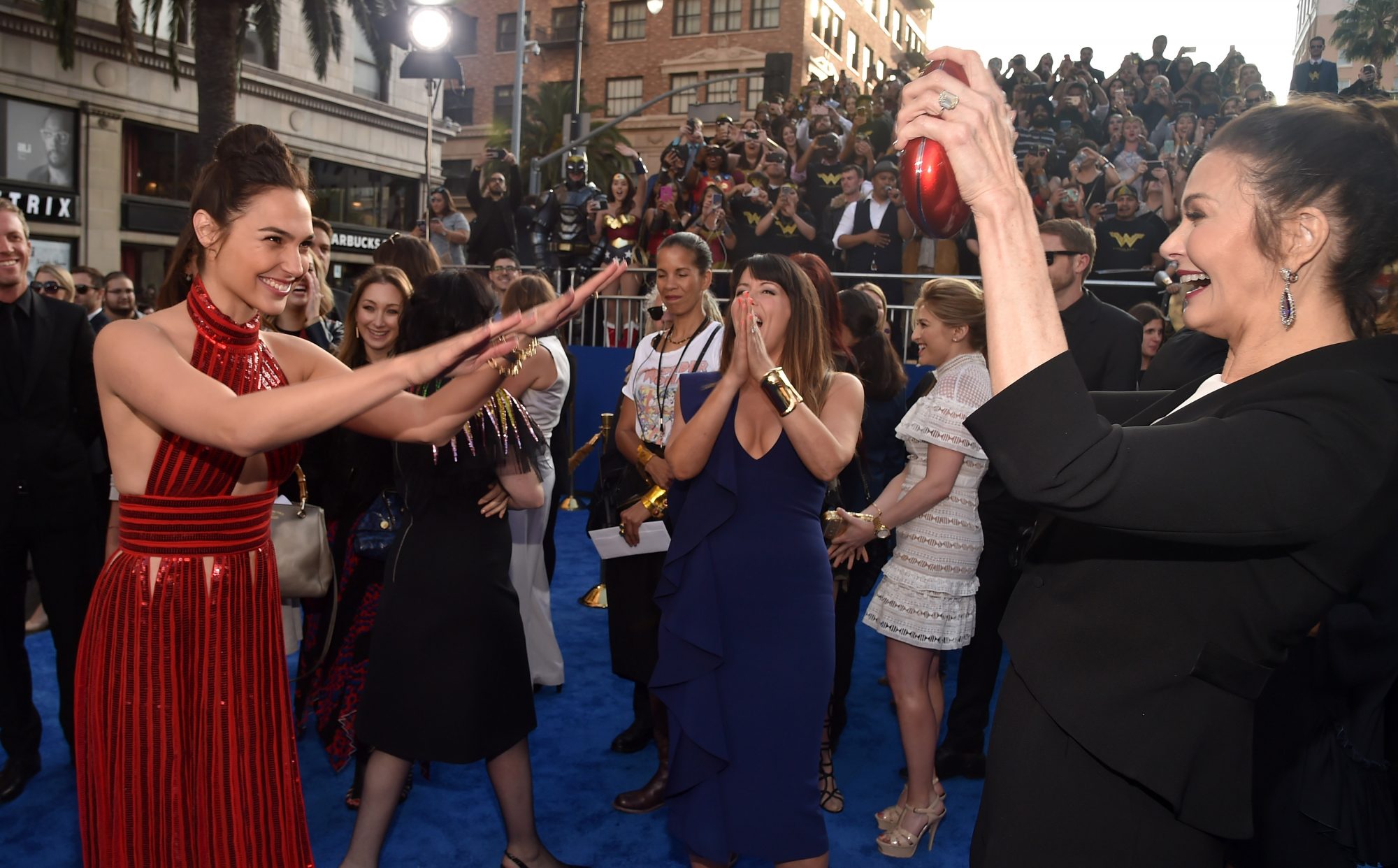 After exchanging a few words of praise, Gadot and Carter posed for photos side-by-side. Not only is it amazing to see both Wonder Women in one photo, but these two ladies could be sisters!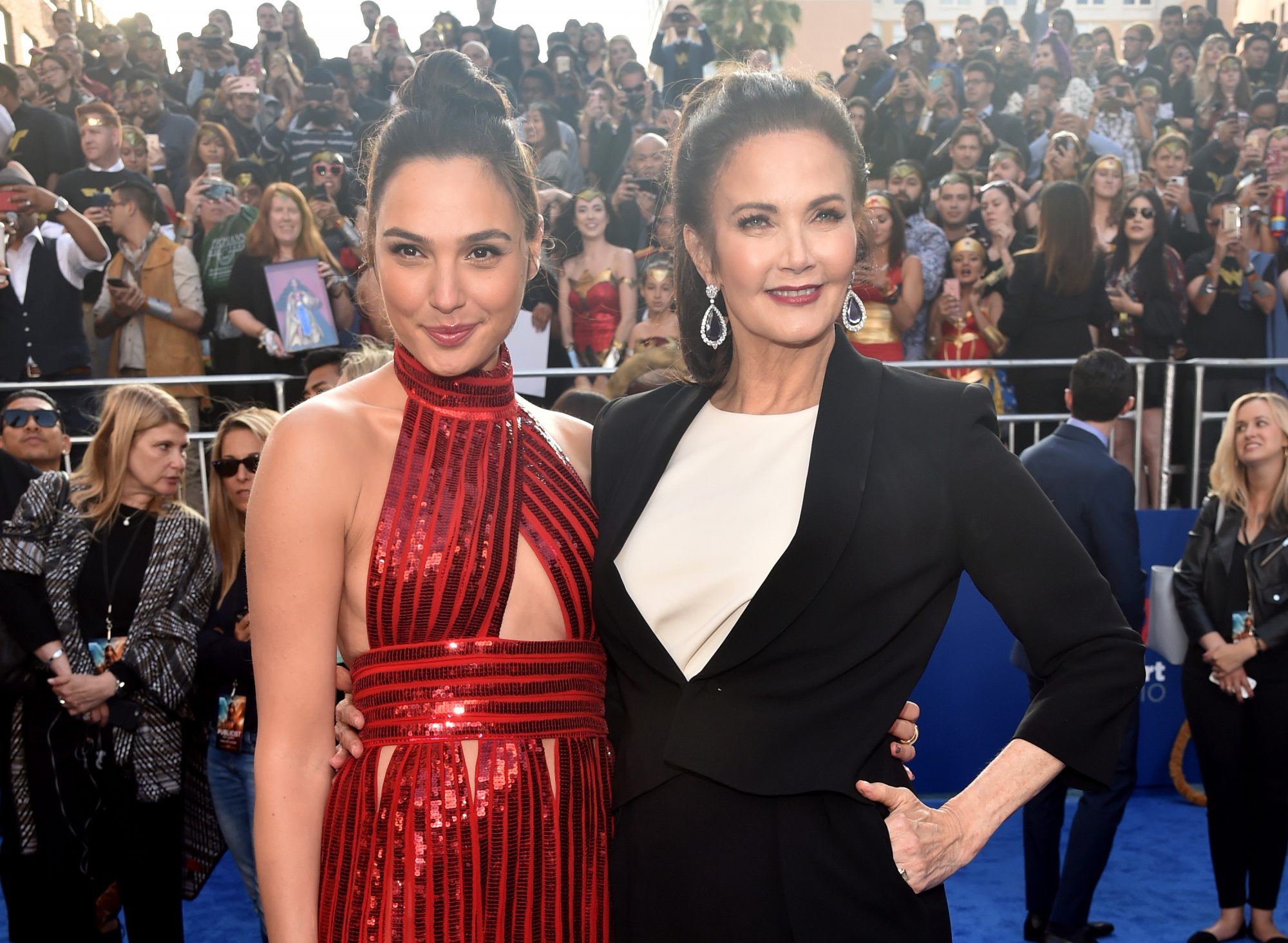 Carter brought the role of Wonder Woman from the comics to the small screen in 1975. Whether she knew it at the time or not, Carter was playing a strong female that would empower girls and women for years to come.
The OG Wonder Woman posted a photo of she and Gadot to her Instagram. She captioned it,
"Wonderful (see what I did there?) to be with the lovely @gal_gadot at the World Premiere of Wonder Woman!! #wonderwomanfilm"
This isn't the first time Gadot and Carter met. According to People, both women spoke at a ceremony in October naming Wonder Woman an honorary ambassador for the empowerment of girls and women at the United Nations in New York City (an honor which was later revoked, causing much controversy).
Wonder Woman comes to theaters June 2nd, and you better believe that Lynda Carter will be watching, cheering on the new generation!