Gal Gadot, Jennifer Lawrence, and Kristen Bell just read mean tweets about themselves, and LOL forever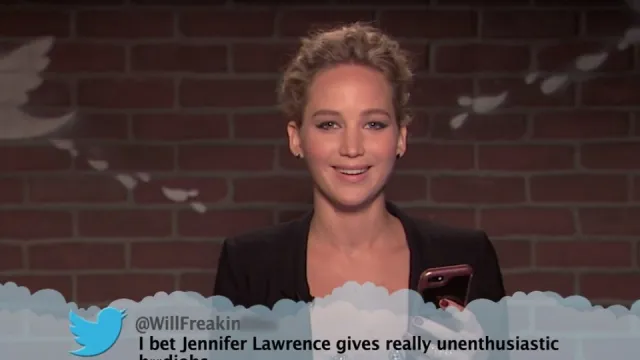 We must bow down to Jimmy Kimmel — even though some of them are borderline cruel, his Twitter-centric segments always bring a bunch of laughs. This time around, celebrities like Kristen Bell, Gal Gadot, and Jennifer Lawrence appeared on "Celebrities Read Mean Tweets," and as expected, they handled their criticism pretty hilariously.
This is the eleventh time that Kimmel has aired a standard edition of "Mean Tweets." For those unaware, the segment is just what it sounds like: Those who work with Kimmel on Jimmy Kimmel Live select a real tweet for the celebrity to read out loud.
As most Twitter users aren't that concerned about sparing famous feelings, they can get pretty critical.
false
While a lot of the tweets were hysterical, one of our favorites had to be this one about Emma Watson. Because it just got so specific.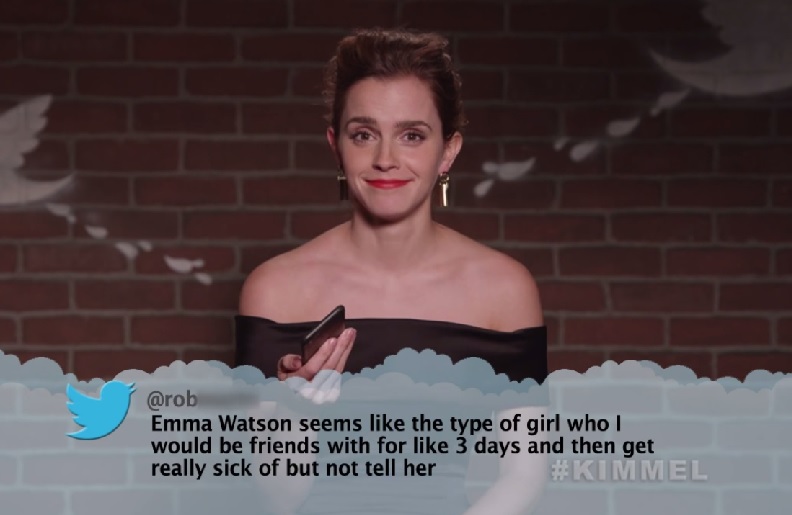 We also think that the mean tweet given to Elisabeth Moss had an unexpected twist. We have no clue what this Twitter user's grandmother must be thinking.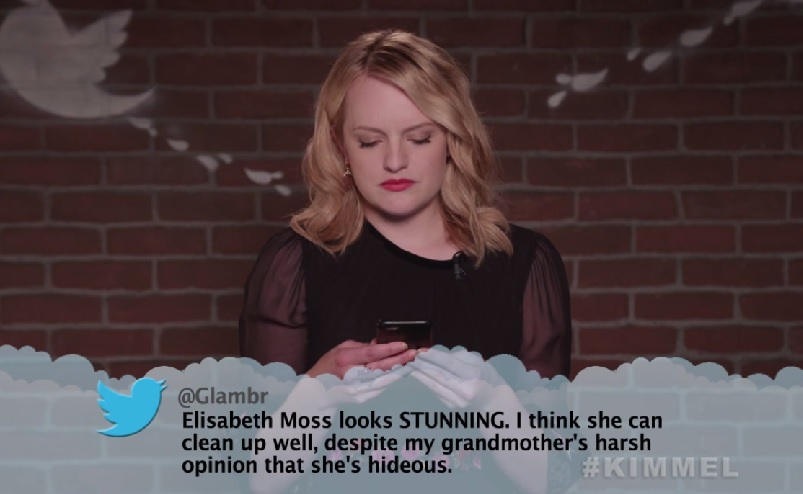 Celebs like Jeffrey Tambor, John Lithgow, Jake Gyllenhaal, and Jennifer Aniston also got roasted pretty badly. But of course, the gold stars go out to celebrities like Jennifer Lawrence and Kristen Bell, both who you'd assume would laugh off any unnecessary criticism and keep it real.
Bell even said that her tweet (which again, was oddly specific) was "probably true."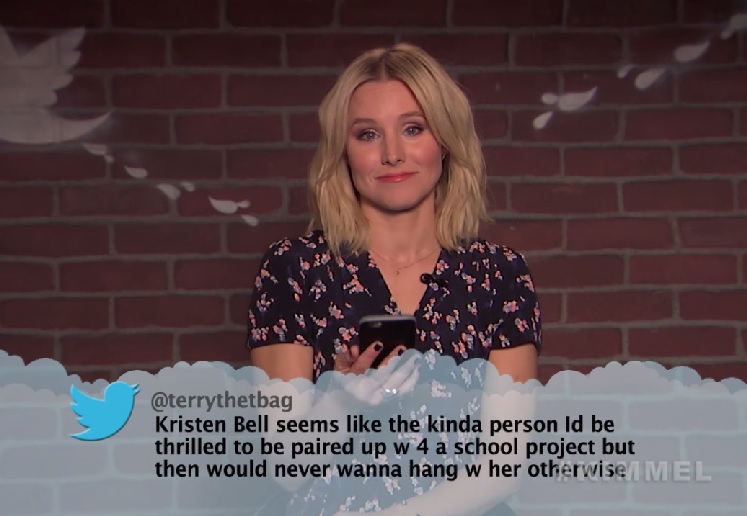 (Seriously, though — who wouldn't want to hang out with Bell after working with her for a school project? We mean, she's Kristen Bell! She's so sweet!)
Kimmel's "Mean Tweets" segment has been on-air since 2012. In fact, Bell was in the very first one, meaning that by now, she's kind of a champ at being disappointed to the tune of R.E.M's hit "Everybody Hurts."
https://www.youtube.com/watch?v=RRBoPveyETc?feature=oembed
We'll never get tired of watching these, so we hope that Jimmy Kimmel Live keeps this legendary segment going.