Gal Gadot is the highest-grossing actress of 2017, and it's no wonder why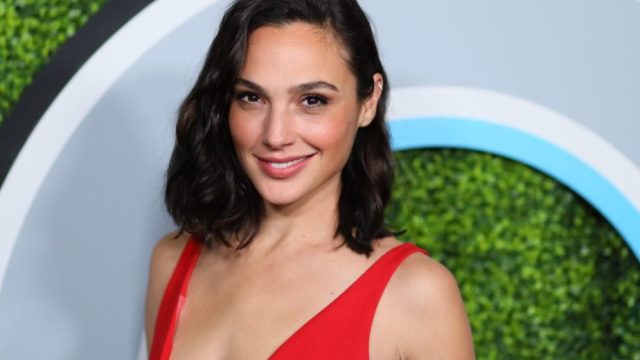 As 2017 comes to a close, we just found out some, well, wonderful news: Gal Gadot is the highest-grossing actress of 2017! The real-life Wonder Woman allegedly brought in $1.4 billion in global box office receipts this year, according to Forbes's annual list of top-grossing actors.
Gal Gadot is the highest-grossing female and ranks third on the list overall. In fact, she was THIS close to beating the actors who rank first and second. Vin Diesel, who raked in $1.6 billion, came in first. And Dwayne "The Rock" Johnson, who brought in $1.5 billion, came in second. Of course, Gadot starred in two huge movies this year: Wonder Woman and Justice League. So, TBH, we're not surprised about her new title. Aside from being an empowering presence on-screen, it's no surprise that Gadot is making headlines off-screen, too.
As for how Forbes compiled the list, they tallied up major films' global ticket sales using data from Box Office Mojo. They only included actors who had the most screen time or were top-billed. Plus, they did not include animated movies wherein only actors' voices were used.
Even though Gal Gadot is 2017's highest-grossing actress, that doesn't mean her paycheck matched the $1.4 billion from ticketing receipts. According to Glamour, Gadot's paycheck for Wonder Woman was $300,000 — not a lot compared to the film's overall earnings. When Gadot landed the role of Diana Prince, she was a relatively unknown actress. But now, she's a superstar.
We have no doubt that we'll see Gal Gadot on-screen more and more.
2017 was a great year for the whole Wonder Woman family. Wonder Woman director Patty Jenkins also made headlines for becoming the highest paid female director ever. Both Jenkins and Gadot are signed on for the Wonder Woman sequel, which is due out on December 13th, 2019.
Here's to more girl power in 2018 and beyond!