Gal Gadot confirmed that nope, Brett Ratner will NOT return for "Wonder Woman 2"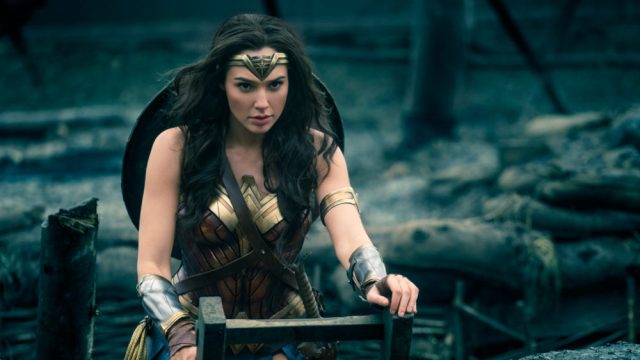 Just a few days after we learned that Gal Gadot would have nothing to do with Wonder Woman 2 if Hollywood businessman and accused sexual harasser Brett Ratner was involved, Ratner is officially off the movie.
In an interview promoting Justice League on Today, Gadot said the decision to remove Ratner from the project had been made ahead of the stories reporting her opposition to him. She also said she was not the only one who wanted him gone (we can believe that):
"The truth is, there's so many people involved in making this movie, it's not just me, and they all echoed the same sentiments. Everyone knew what was the right thing to do. But there was nothing for me to actually come and say because [the decision] was already done before this article [on Saturday declaring a standoff] came out.
At least six women, including Olivia Munn, have come forward to accuse the Rush Hour director and The Revenant producer of sexual misconduct. In a report published by the Los Angeles Times on November 1st, Munn and a handful of other actresses said Ratner had masturbated in front of them, forced them into sexual acts, or made aggressive unwanted advances toward them. Ratner has denied the claims.
Though Ratner co-financed Wonder Woman, his role in Wonder Woman 2 was never actually set in stone.
The sequel to the box-office smash isn't set to start shooting until next summer, and Ratner's financing company's deal with Warner Bros. was reportedly expiring before that. Ratner also released a statement soon after the allegations first went public saying he would be stepping away from all Warner Bros.-related activities "until these personal issues are resolved."
We're glad to know Ratner won't have any kind of say in the female empowerment party Wonder Woman 2 is sure to be.
And we're even more glad Gal Gadot was the one to tell us for sure. The flood of accusations against titans of entertainment (and other industries) that surfaced in recent weeks have been both disturbing and liberating. Victims are starting to feel supported in speaking out against sexual misconduct in a way we haven't seen before, and badass women like Gadot and so many others are bolstering that support system every day.