9 Gadgets to Invest in Your First Home That'll Make Life Easier
Let's be honest: moving into a new home is a lot easier when you're bringing in the right gadgets. While you may be hustling unboxing your things and knocking off everything on your to-do list, you probably want the transition into your new home life to be as easy as possible.
One of the best ways to do this is by investing in a few home gadgets that will streamline your habits or help cut your everyday chores in half. Think: an automatic carpet cleaner, a treat-throwing device for your dog, or a Glade PlugIns that will help keep your new home smelling fresh all day long.
Even though it's the year 2020, and we should all be living in a smart house a la Disney Channel style, here are the top nine home gadgets to buy that will make your life 100 percent easier.
1iRobot Roomba 670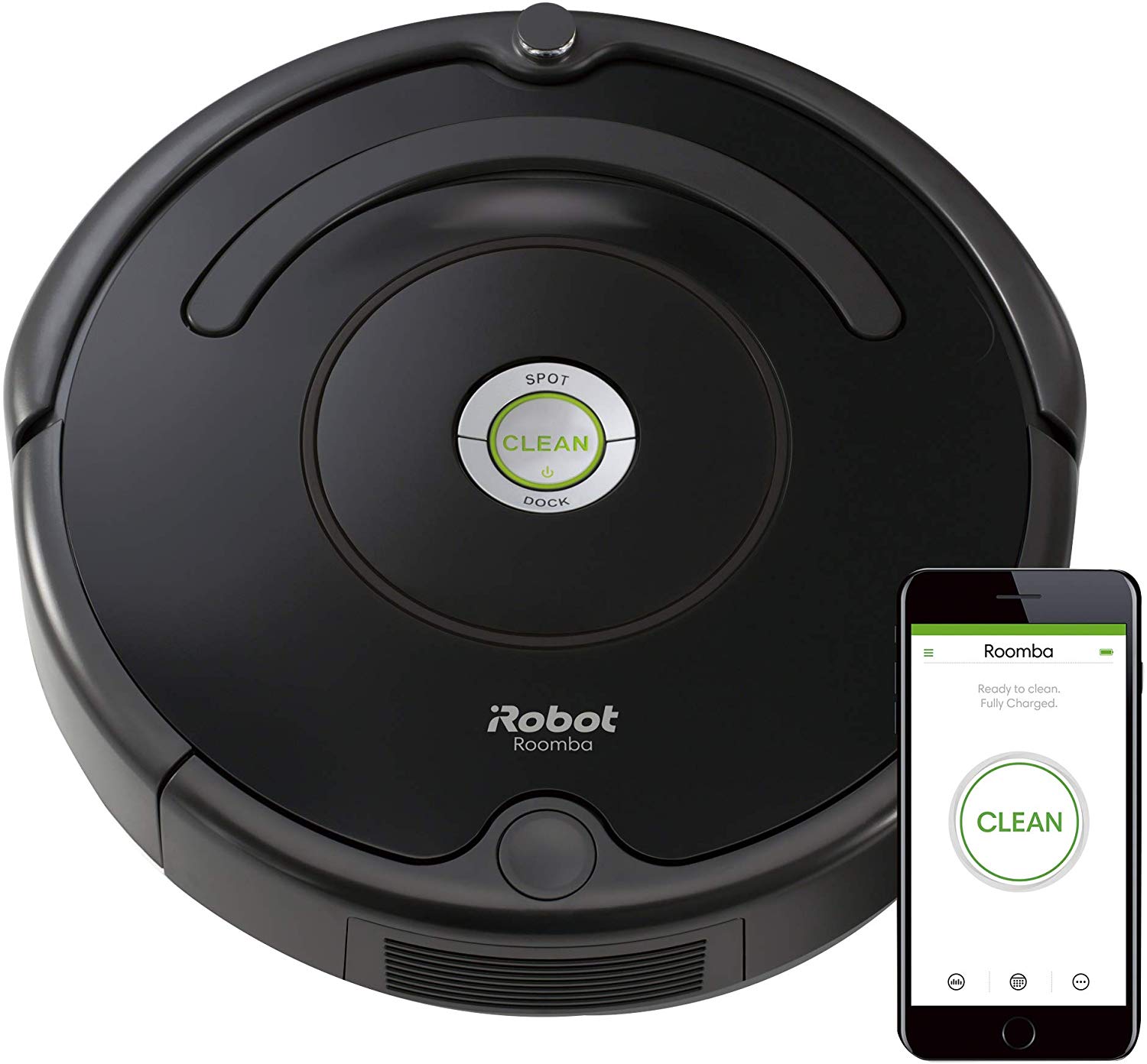 Shop it! $244.00, Walmart.com.
After when you move into your new place, the last thing you want to do is sweep your entire apartment—after all, that requires a lot of elbow grease and no one has time for that. Instead, opt for an iRobot Roomba 670. From the iRobot HOME app, you can schedule to clean your home whenever you please—or if you don't have your phone nearby, the Google Assistant voice command will work just fine. Plus, its Dirt Detect technology sensors will signal the Roomba to work harder in specific areas of your home that may require a little more loving.
2Display with Google Assistant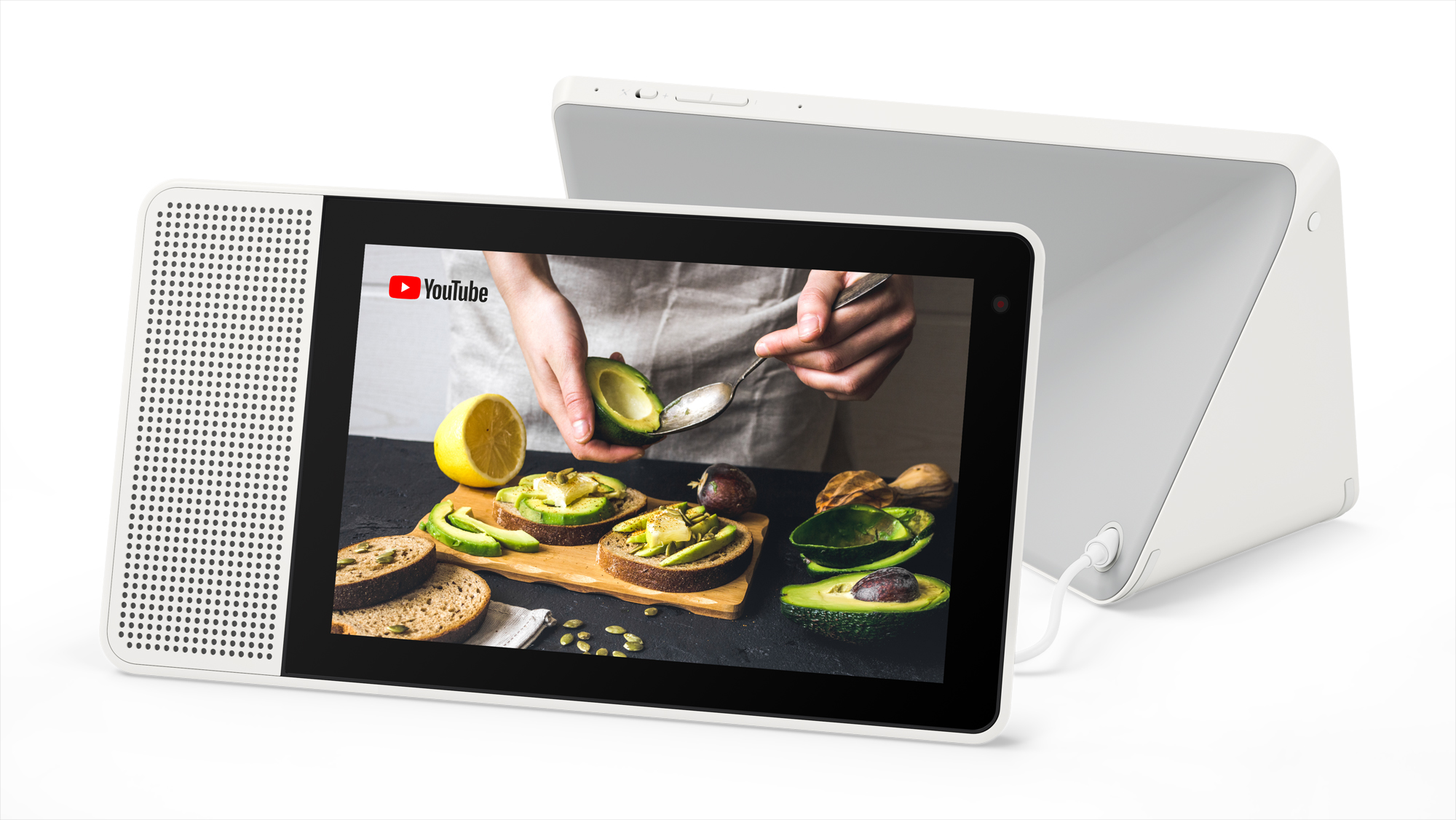 Shop it! $90.00, Walmart.com.
Home life tends to feel a lot less stressful when you have all your ducks in a row, especially when you know exactly what's on your to-do list, how the weather is going to be for the day, and what your commute into work is going to look like. Good news is, the Lenovo Smart Display can answer all of these questions and some. With its voice recognition technology, you can set up a timer for your cooking needs, ask to listen to your favorite podcasts or tunes, and watch your go-to YouTube videos. Plus, you can make video calls to your loved ones—so what's not to like?
3Glade Tranquil Lavender & Aloe PlugIns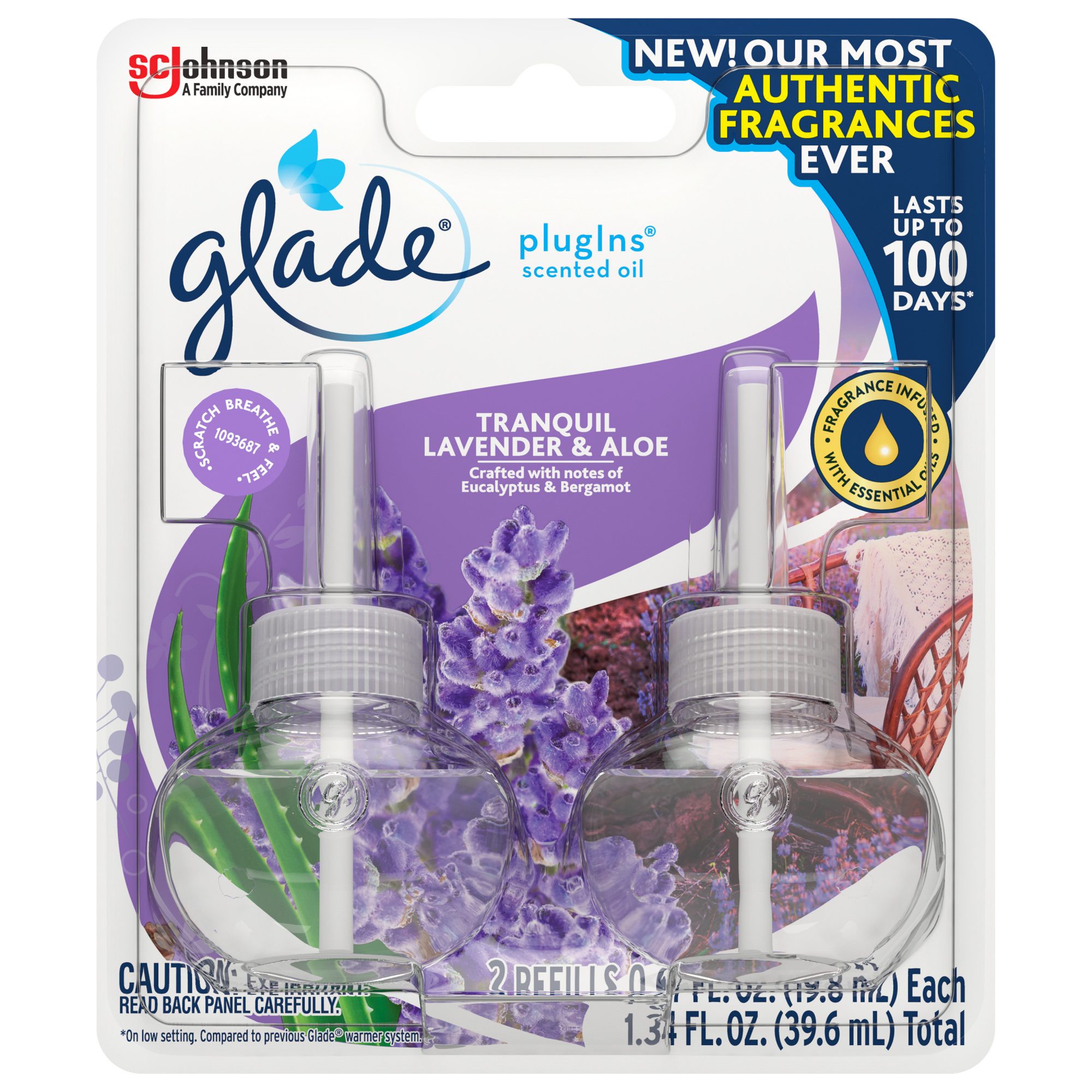 Shop it! $4.98, Walmart.com.
Give your new home the ultimate fragrance upgrade with the Glade Tranquil Lavender & Aloe PlugIns. Inspired from a soothing summer afternoon breeze, the scented oil is filled with notes of eucalyptus, bergamot, and lavender. Plus, each scented oil refill will last for up to 50 days of continuous use—so, plug one in and use it whenever your home needs a fragrance pick-me-up.
4Furbo Dog Camera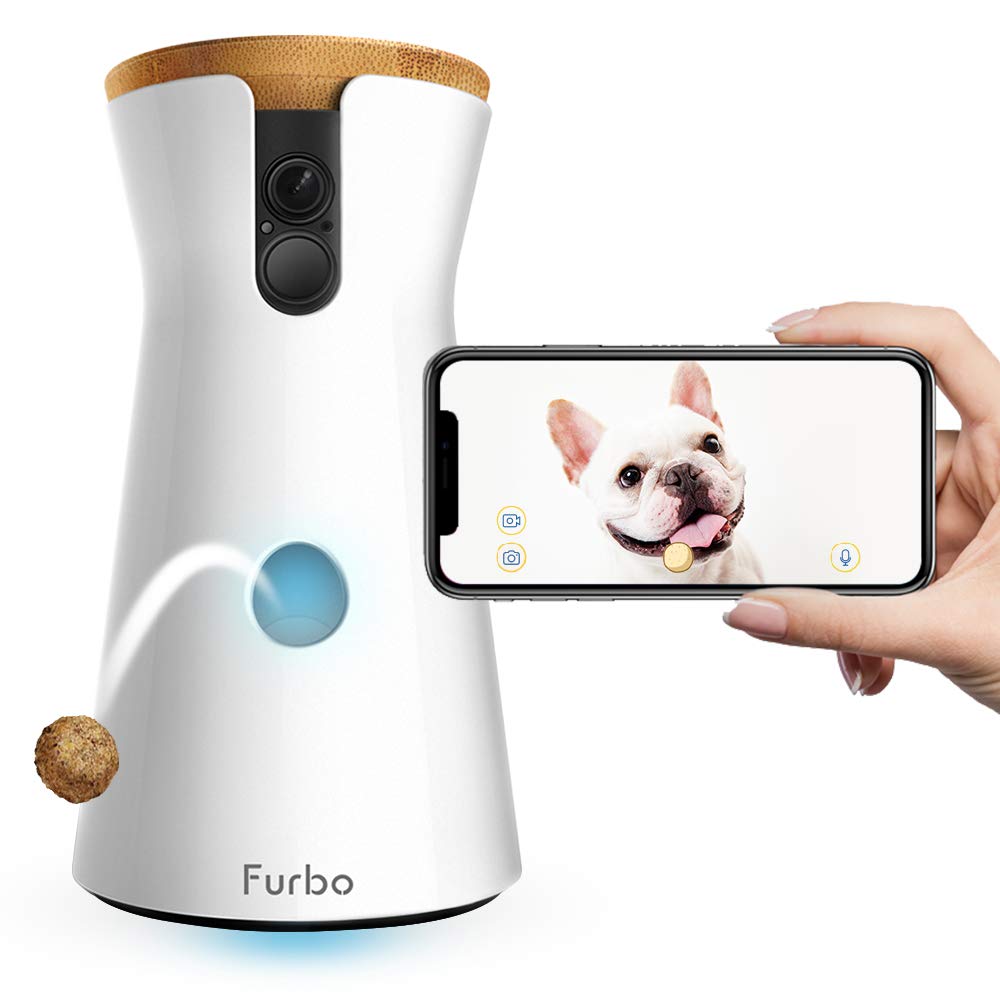 Shop it! $198.98, amazon.com.
Do you have a furry friend who needs lots of attention? If that's the case, then you may want to invest in the Furbo Dog Camera. With this one device, you can talk to your pup-of-the-house with its two-way audio system, throw them treats when they've been a good boy (or girl), and receive real-time updates of their whereabouts all from an app.
5HeimVision Sunrise Alarm Clock
Shop it! $46.99, amazon.com.
Depending on where you moved, you may want to purchase a smart light alarm clock to help make your mornings a little easier. Rather than waking up to a blaring alarm, the HeimVision Sunrise Alarm Clock will gradually wake you up with its color Sunrise Simulation and relaxing sounds. However, if you have more issues with zonking out at night, you can use the Sunset Simulation instead to get some much-needed shut-eye.
6View Indoor Security Camera
Shop it! $99.00, walmart.com.
While you may want to chill in your new home forever, you will need to leave the house at some point. When that time comes, consider purchasing an indoor security camera. Whether you're on vacation or just at work, the Canary indoor security system will send you push notifications if anything goes array. It has a built-in microphone and speaker if you prefer to use it to talk to your furry friend(s) or loved ones, night vision, and is Wi-Fi enabled so you can instantly connect with emergency professionals. While the majority of amenities are free to use, you can also purchase a subscription service to increase the security of your home.
7Amazon Firestick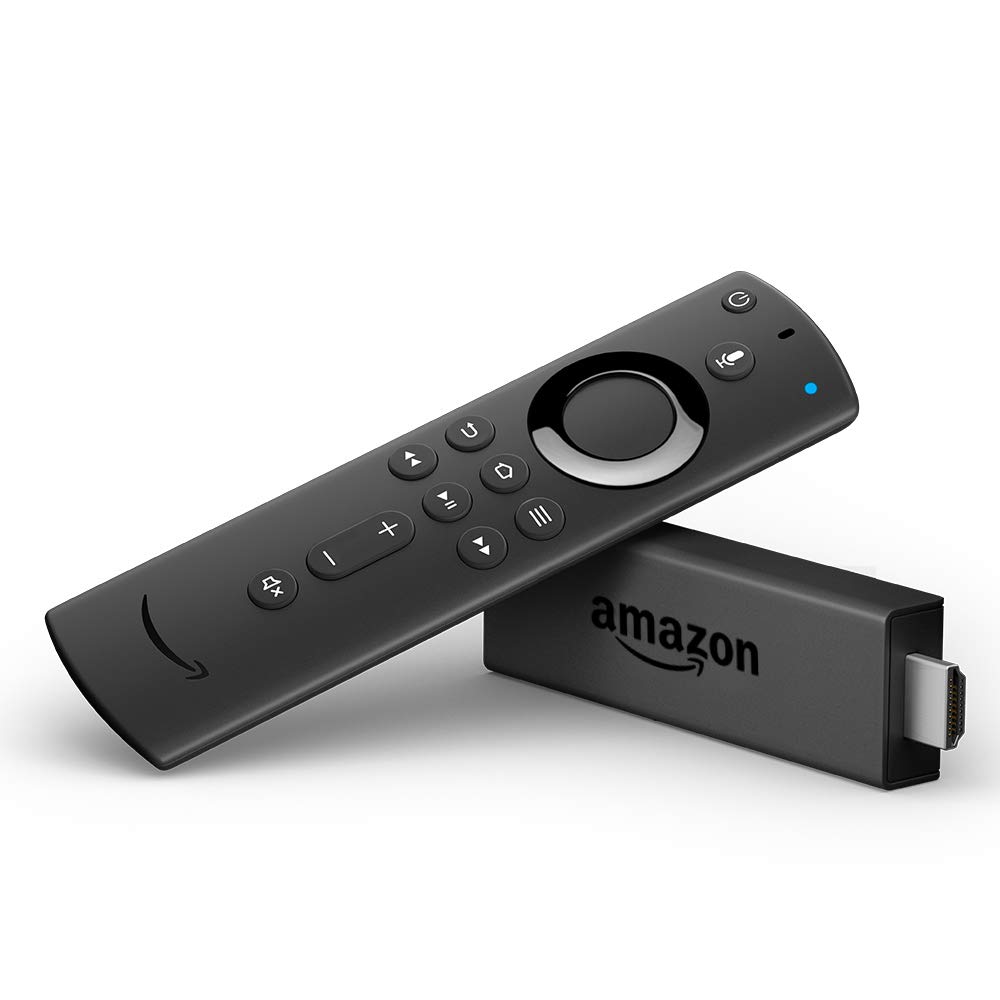 Shop it! $39.99, amazon.com.
While most smart TVs still lean on the expensive side, you can save a few bucks by getting an Amazon Fire TV Stick instead. After plugging the USB device into your TV, you can access all of your favorite streaming providers with the use of the remote. Not only does it easily connect with your Bluetooth headphones so you can watch TV without disturbing others, but now you can control the volume of your TV without having to use two remotes. The kicker? You can use the Alexa Voice command to find go-to movies and shows without having to type. *chefs kiss.*
8Smart Plug Mini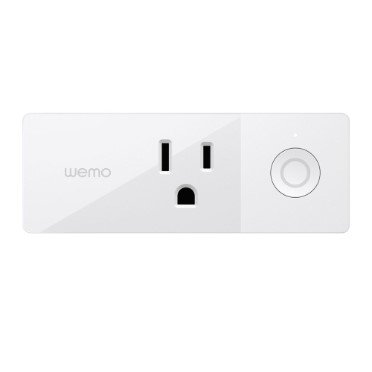 Shop it! $17.99, walmart.com.
Have you ever gotten in bed and realized you forgot to turn off your bathroom light? Yup, been there, done that. Instead of jumping out of bed during cold winter nights, you can ask your Alexa and Google Home devices (or the phone app) to turn off the lights with this Wemo smart plug. The outlet plug easily connects to Wi-Fi and can be used for any electronic device. Think coffee machine, hard-to-reach attic light, and the hair straightener you always forget to turn off. Buy as many as you want and program with your smart devices to streamline your everyday home habits with ease.
9Withings Sleep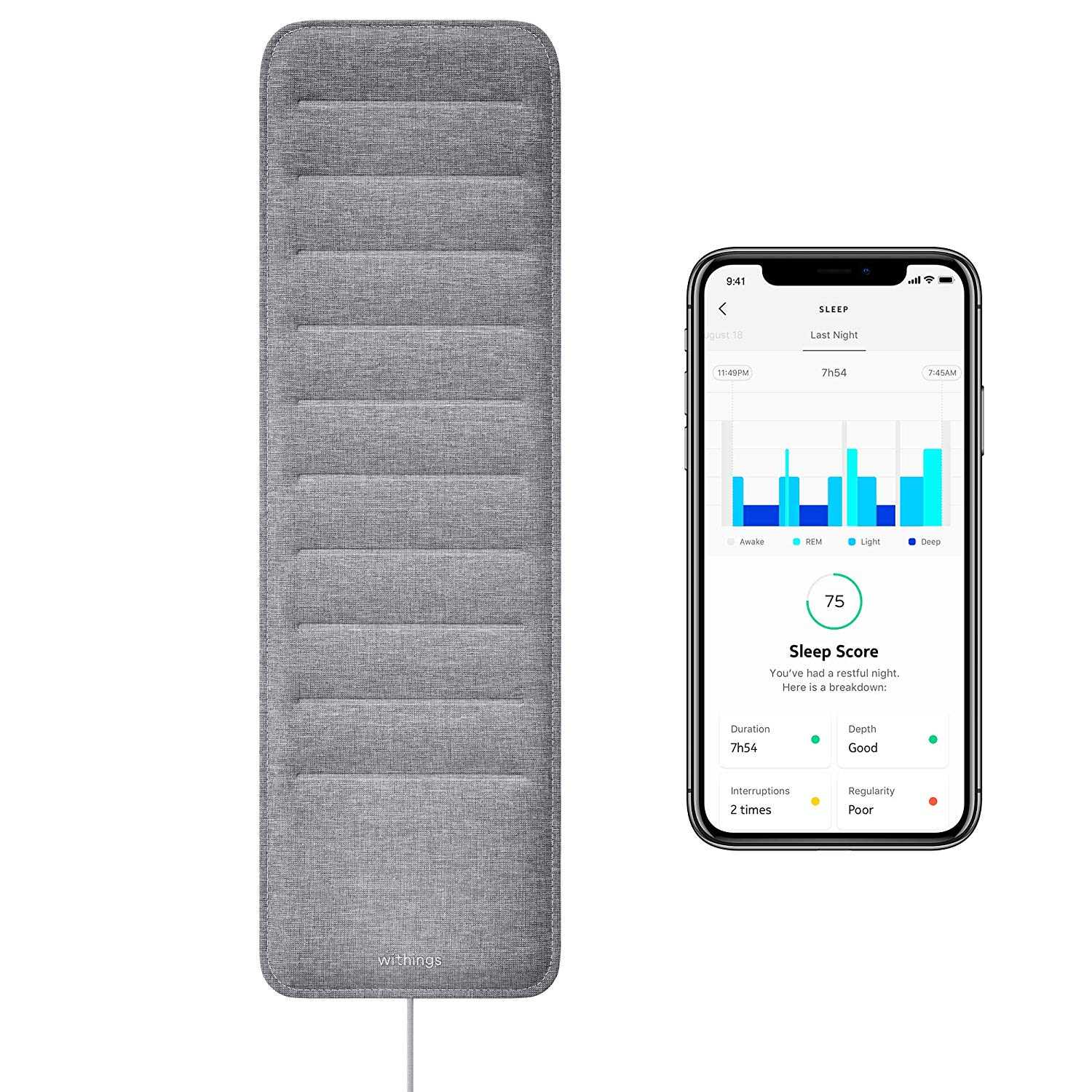 Shop it! $39.99, amazon.com.
Let's be honest: Getting eight hours of sleep will truly make life easier—and sometimes, it feels impossible to get proper shut-eye every night. However, with the Withings Sleep tracking pad, you can monitor your sleep cycles to find the perfect snooze schedule. It can detect breathing disturbances; track your heart rate; and with automatic Wi-Fi sync capabilities, it can instantly adjust your digital thermostat and turn down your lights the minute you lie in bed. Plus, it works with Alexa so you can get on-the-spot answers about your sleep routine whenever you're curious.