Gabrielle Union looked like a literal star at the CFDA Awards thanks to her sparkling trench coat
So the unicorn trend may be dying down, but that doesn't mean we'll ever lose our love for everything mystical, sparkling, and colorful. There's just something so glamorous about fashion that's loud, fun, and able to transport the wearer to another, more fabulous dimension. The latest case in this sartorial escapade is Gabrielle Union, who wore a sparkling trench coat to last night's CFDA Fashion Awards and actually looked cosmic. If her coat wasn't enough, she paired it with a sheer, sparkling blouse and pants with matching rivets.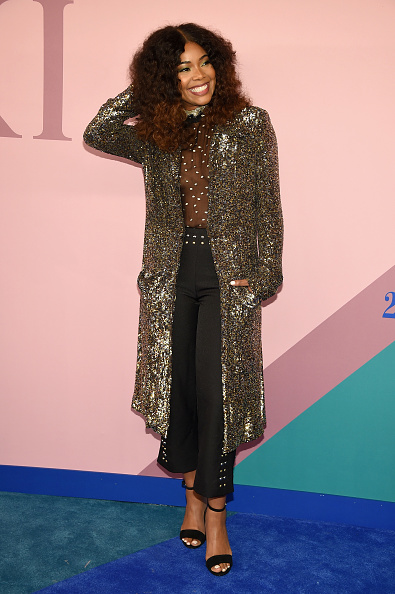 Gabrielle's full-length trench coat is covered in gunmetal sequins and is only outdone by her studded blouse. We love that the actress elevated the outfit with bold brows and mauve lips. With ankle-skimming trousers, studded to match her blouse, Gabrielle looks mystical but like she still has one foot in the material realm. That's the way to do it!
The Rodarte look feels like fashion escapism, and honestly, we love it. You can't be upset when you're wearing so many beautiful sparkles! Look good, feel good, right? Though this may not be the case every time, we're pretty convinced it would be hard to feel like anything other than a million bucks in this look. We hope Gabrielle had the best time and felt as good as she looked!
Thank you for blessing us with this look!