Gabrielle Union's BET Awards dress is all sorts of #winning
The BET Awards were tonight and Being Mary Jane actress Gabrielle Union looks absolutely stunning in a Marc Jacobs dress and Lorraine Schwartz jewels: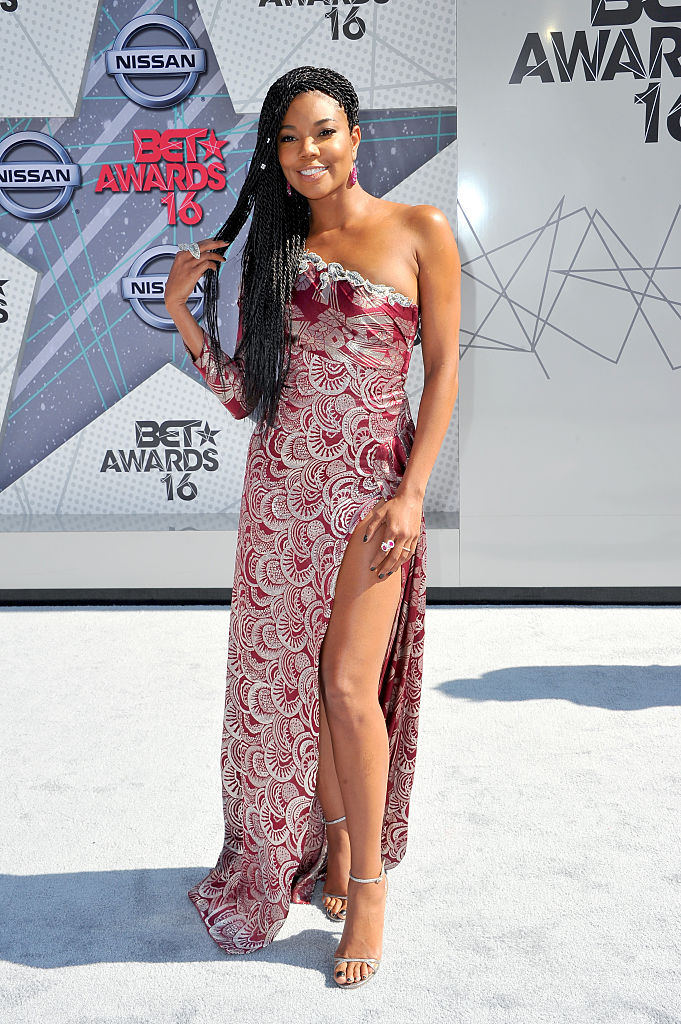 We love her bling, and don't her braids look amazing?
Of course, Union, 43, is no stranger to looking fabulous. Union is currently the spokeswoman of Philips Sonicare, and well-known not just for acting chops, but fabulous skin. When Elle asked her for beauty advice, she replied:
After watching her at the BET Awards, you can bet we're all going to be drinking a bunch more water.