Gabrielle Union's plunging sparkly dress looks like the night sky
Actress and Sleepless star Gabrielle Union wore a plunging dress to the film's LA premiere and looked fabulous! It's no surprise to us that Gab would don one of our favorite looks of the night, but this night-sky gown blew us away! Gabrielle looked perfect from head to toe.
The Thakoon-designed gown gave us so much life with its cut and trim, and we're obsessed with the material, too! Stunning, to say the least, this gown is going to inspire a new trend!
Gabrielle Union sported a gorgeous Thakoon dress to the premiere of her new film, and won the night!
The color and the cut is just perfect for Gab, and we can't get enough.
Talk about twirling for days! The bottom of this dress will give you everything you need to spin like an ice princess.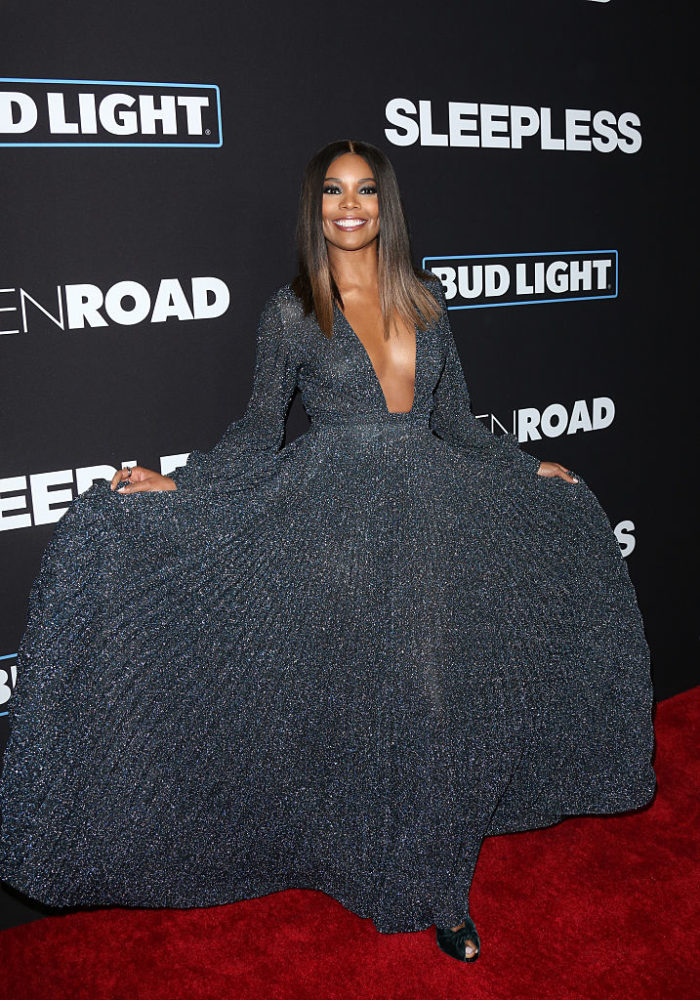 Gabrielle rocked her stunning ensemble with a pair of black pumps, and she couldn't have looked more perfect. The plunging neckline stops right above her belly button, showing a bit of her rocking body — inspiring us all to hit the gym.
Gabrielle looked fierce, and we can't take our eyes off of the photos. She's definitely a veteran at this whole red carpet thing.