Gabrielle Union told us what her Being Mary Jane character would wear on a first date, and which person most inspired her style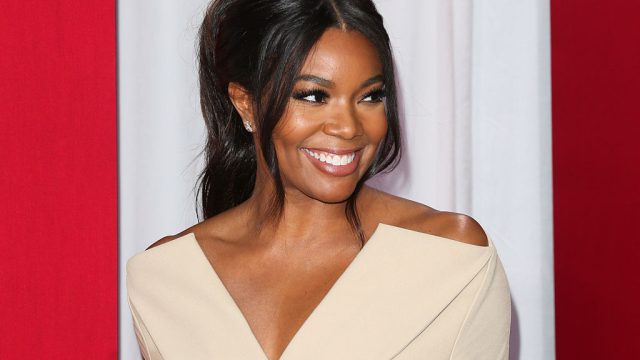 Being Mary Jane may have wrapped its final season in September last year, but star Gabrielle Union has not slowed down for a moment since. She wrote a New York Times-bestselling book of essays, We're Going to Need More Wine; she debuted her first fashion collection for N.Y. & Co.; and she's working on a new series called L.A.'s Finest, a spinoff of the Bad Boys movie franchise. Exhausted yet? Union's not. Today, October 3rd, she launched her second size-inclusive N.Y. & Co. collection, and spoiler alert: It's full of pieces that will make you feel as fabulous as Mary Jane Paul.
To celebrate the launch, Union dished to HelloGiggles on some of her favorite pieces, who inspires her style, and why she celebrates an amazing woman every #WCW.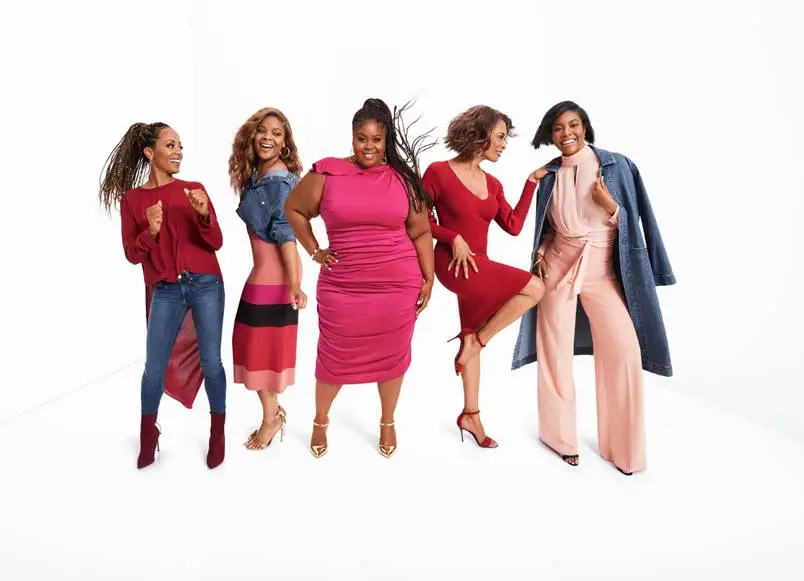 HelloGiggles: What's your favorite piece from this collection and how do you like to style it?
Gabrielle Union: I am living for the Houndstooth Wool-Blend Coat and the Denim Duster Jacket. They are the perfect staples for any look as we're heading into fall. I also wanted to incorporate the 'Rule the World' graphic into this new October collection, so there is an amazing chianti-red bomber jacket and some other great graphic pieces.
HG: I can imagine Mary Jane wearing many pieces from this collection—which one do you think she'd be mostly likely to wear on a first date?
GU: Mary Jane Paul always likes to keep it sexy on a first date, so I definitely think that she would wear the tight Faux-Leather Sheath Dress. You can never go wrong with a little black dress.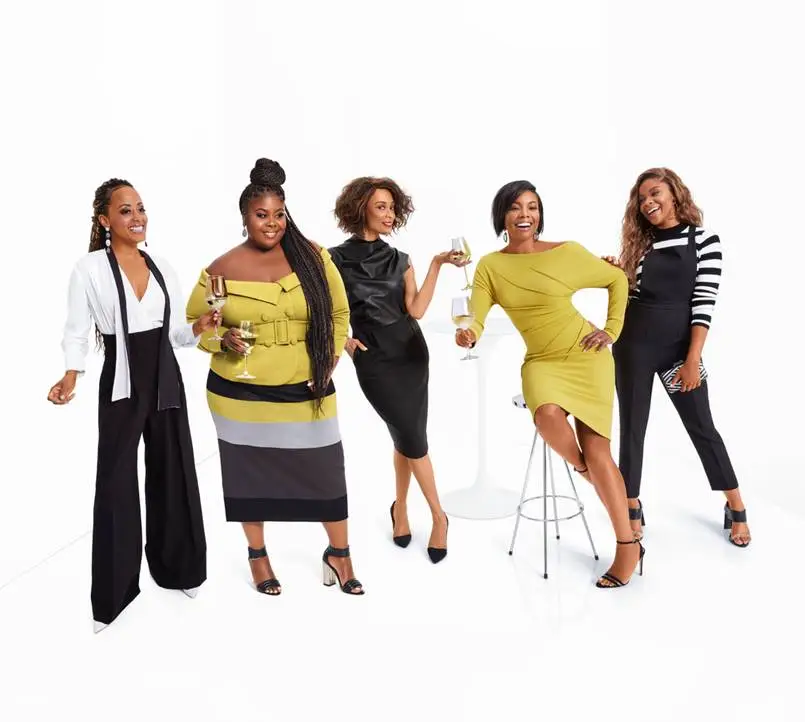 HG: In your lifetime, who has had the biggest influence on your personal style, and how?
GU: I always looked up to my older sister when it came to style when I was younger. In high school, she worked as a manager at Lerner, which was a forerunner to N.Y. & Co. She always had the dopest style to me and she was such a boss in my eyes. Over time, I have gotten style inspiration from all different aspects of my life. Whether it be through travel, walking the streets of New York or Miami, and even Instagram, there are so many factors that go into my personal style and I love to have fun with it.
HG: Shifting gears a bit, you regularly spotlight amazing women on your Instagram account on #WCW—why did you start doing that?
GU: There are so many trolls out there trying to break you down that I wanted to inspire other women and have it be a reminder to lift each other up. I have so many fly, amazing, smart women in my life that I feel that it's important that we celebrate one another. That's why I also incorporated the #AllTogetherNow message for my N.Y. & Co. collection, to drive that idea home that when women support women, we can do anything.
HG: How do you maintain your relationships with your women friends when you're all busy with your own lives?
GU: I think having a core group of best friends is hard to come by and when you're lucky enough to surround yourself with amazing women, you have to keep them close and make time for each other. I do travel a lot for work, but in addition to making time for my husband and family, it's equally as important to set aside quality time with my girlfriends. I text my friends daily and call them for advice. We make time for each other whenever we can, whether it be for a workout session, grabbing dinner, or having a chill night in.
Gabrielle Union's full collection for N.Y. & Co. will be available by Friday, October 5th,  but some pieces are available now.