Gabrielle Union was reportedly fired from America's Got Talent after she called out racism and sexism on set
Last Friday, November 22nd, America's Got Talent announced that first-year judges Gabrielle Union and Julianne Hough would not be returning for a second season. Now, new reports have uncovered that prior to her firing, Union called out a toxic work environment and several incidents of racism and sexism on the set of the NBC show.
After the story broke on LoveBScott.com, Variety spoke to several "insiders" from NBC and America's Got Talent who are speaking out anonymously about this toxic culture. According to Variety's sources, both Union and Hough were subject to "excessive notes on their physical appearance," including "consistent" criticism on hair, makeup, and wardrobe.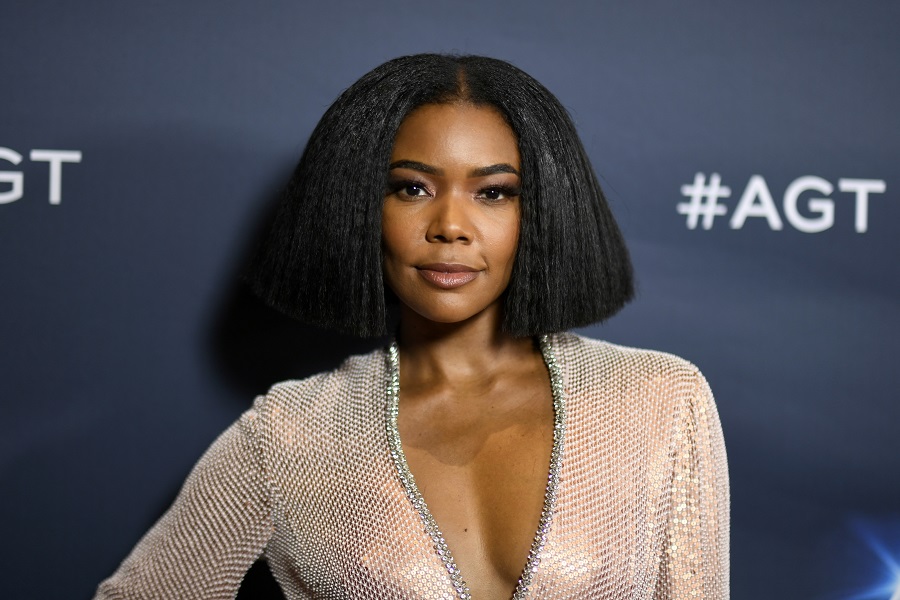 It's worth noting that Union and Hough were the only two women cast members of the show, replacing two other women, Heidi Klum and the Spice Girls' Mel B, who left after last season. Simon Cowell, Howie Mandel, and Terry Crews currently remain on the show.
Specifically, Union was reportedly told several times that her hairstyles were "too black" for the America's Got Talent audience.
Variety reports that four separate sources with direct knowledge attested to the note given to Union. And it's not the only time racism contributed to a toxic culture. When Jay Leno was shooting an appearance as a guest judge, he reportedly commented on a painting of Cowell and his dogs in the presence of all judges. "Leno joked that the pets looked like something one would find 'on the menu at a Korean restaurant,'" writes Variety. Union reportedly requested the "joke" be escalated to human resources, but sources say it never was.
The insiders also noted that Union spoke out with concern over an audition in which a white man portrayed famous singers that included multiple persons of color, including Beyoncé. "His hands appeared as black, meant to be a character accent, three witnesses to the audition said," the story reports. When Union reportedly recommended that the contestant be removed from the lineup, her concerns were dismissed.
Since the story broke, Union has expressed gratitude for the public's support via her personal Twitter page.
Union's husband Dwyane Wade also came out in support, saying how proud he is of his wife speaking up for what she believes in.
In a statement to Variety, Hough (whom we should note has a continuing contract with NBC for her family Christmas special), said the reports are "not accurate to her experience." NBC also denies the claims.
"America's Got Talent has a long history of inclusivity and diversity in both our talent and the acts championed by the show, NBC and producer Fremantle said in a joint statement to Variety. "The judging and host line-up has been regularly refreshed over the years and that is one of the reasons for AGT's enduring popularity."
We completely believe and support Gabrielle Union. And though we won't be seeing her on America's Got Talent, we'll be sending our viewing numbers to her other TV series, L.A.'s Finest.