Gabrielle Union just described what having a child felt like after years of miscarriages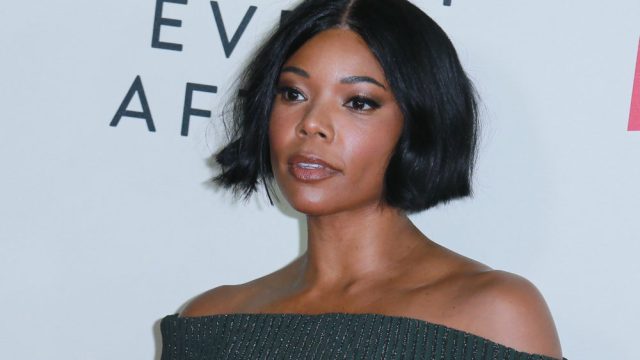 On November 7th, Gabrielle Union welcomed her first child, a daughter named Kaavia James, with husband Dwyane Wade. But before her daughter's birth via surrogate, Union was candid about her struggles with infertility—including the fact that she has had several miscarriages. Now, the actress is opening up about how difficult it was to be hopeful amid her struggles to conceive.
In a November 29th Instagram post, Union shared a throwback photo of her kissing Wade's head on the night they "decided to embrace faith" that their baby would be born. The Being Mary Jane actress revealed that on the night the picture was taken, Wade had decided to honor his daughter with a tattoo of her name. She continued by discussing how fertility struggles take a toll on a couples' emotional health.
"For lots of people/families who have been on their own unique fertility/family creation journey, hope can feel like a cruel joke that plays on repeat," she wrote. "You stop letting yourself get excited and you don't dare utter any updates. You carry it all. It can feel isolating and depressing."
Union also shared words of encouragement for anyone going through the same thing.
"You wonder if you are defective. You are not," she wrote. "You wonder if you are worthy. You are. You feel you feel you feeeeel. You are not alone. You are loved and worthy and every feeling is real and understood."
According to the Centers for Disease Control and Prevention, about 12% of women between 15 and 44 struggle to get pregnant or carry a pregnancy to term. Many couples struggle with fertility, and we know that Union's words will help these women and families keep hope.