Gabrielle Union is down for a Bring It On remake, and she even knows who she'd play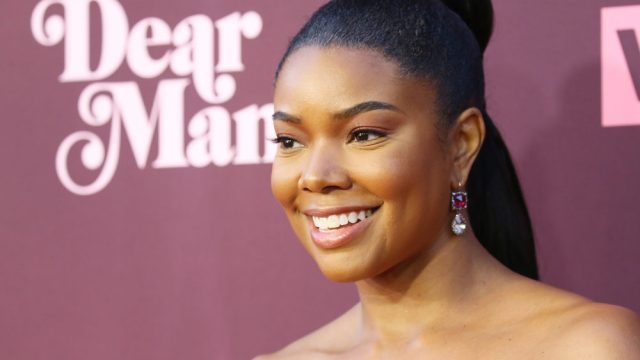 With so many of our beloved favorite films getting reboot treatment these days, it's no surprise that people are asking for a Bring It On remake. In the 18 years since its release, the teen comedy about rival cheer squads has spawned a cult following (even Meghan Markle admits it's one of her favorite movies) and a whopping five sequels. Because the spirit stick lives on eternally. And in case you were wondering what the OG cast thinks about a Bring It On remake, well, it seems at least one person is on board: Gabrielle Union.
When a Twitter user wrote that they'd cast a Bring It On remake with Union as the coach of the Clovers and Ryan Destiny as the team captain, Union gave her thoughts.
"hmmmm and I'm thinking less 'coach,' more Mama June."
Gabrielle Union as an obsessed stage/cheer-mom? We know we're sold.
Union's Twitter followers responded, sharing their dream casting choices, throwing names like Zendaya, Normani, Teyana Taylor, and Keke Palmer in the mix. Another suggested that the revamped version entail the story from the Clovers' point of view.
As for whether or not anyone else from the original cast wants to join, we do know that they reunited in 2015 for a story in Entertainment Weekly, although it doesn't seem a remake was discussed. However, in 2017, Kirsten Dunst seemed pretty enthusiastic, admitting that it's "great" to be part of a movie that people love so much.
https://www.youtube.com/watch?v=TPHeA8XRd9g?feature=oembed
Hollywood, break out those pom poms, because we are ready for this.