Gabourey Sidibe is totally over scripts that mention her body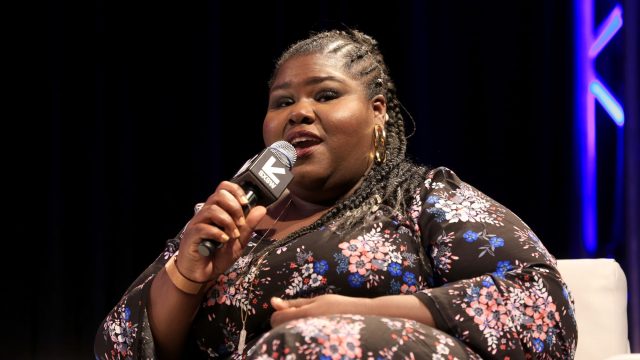 SXSW, the conference and festival currently underway in Austin, is loaded with amazing bands, interactive experiences, films, and panel discussions. And when we say "panel discussions" we're not talking panel discussions on super esoteric, unapproachable topics; we're talking panel discussions on topics that impact us every day. One that we particularly loved was a conversation between filmmakers Jenny Slate, Janicza Bravo, Danielle Macdonald, and Gabourey Sidibe. Oh, and it was moderated by Glamour Editor-in-Chief Cindi Leive. What did these amazing women gather together to talk about? Officially it was their conversation was called, "The Female Lens: Creating Change Beyond the Bubble." Removing the jargon, the talk was all about how women in film are working to change perceptions of women offscreen as well as on.
While every single woman on the panel had amazing and wise things to say (hats off to this Jenny Slate quote: "I don't want to play a quirky best friend just because I have a different face than a person with a small nose.") the woman on stage whose words really stuck with us was Gabourey Sidibe.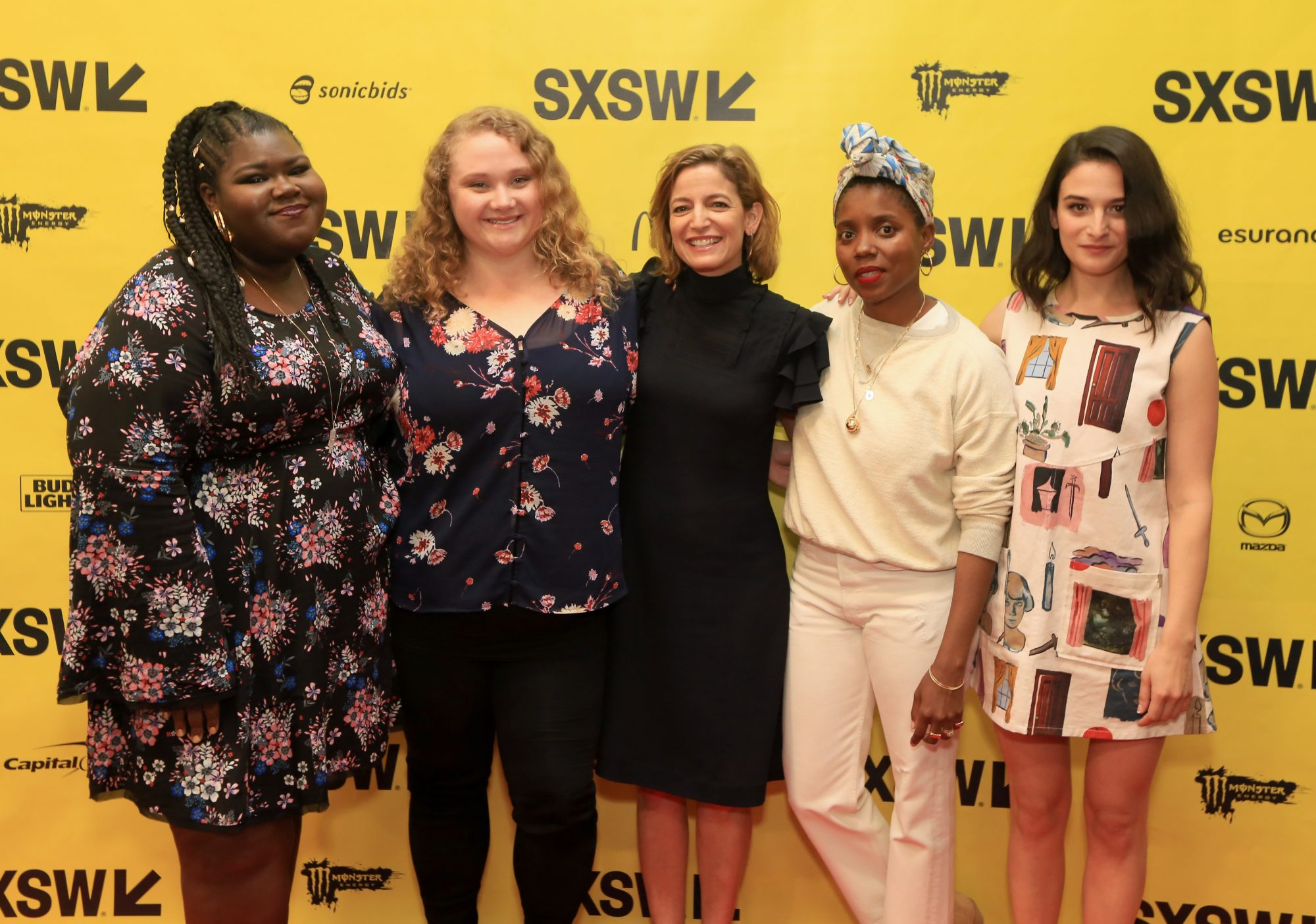 Gabourey, who got an Oscar nom for her role in Precious, spoke about how her body often comes up inappropriately in the scripts she sees. She said:
"As a woman in a different body, I get a lot of scripts and offers where someone has to make mention of my body immediately. Someone wrote a script with me in mind and the first time someone other than my character was talking about my character they say 'this hippo' or 'this elephant.' I'm like are you serious? You wrote something for me and you're calling me a hippo and all of the animals. This is my body."
Gabourey went on to say that only two of the projects she's worked on ever(!) haven't made mention of her weight. "There are only two projects where they make zero mention of my body. They are my favorite jobs because it is most like real life. Empire and Difficult People." We knew we loved those shows.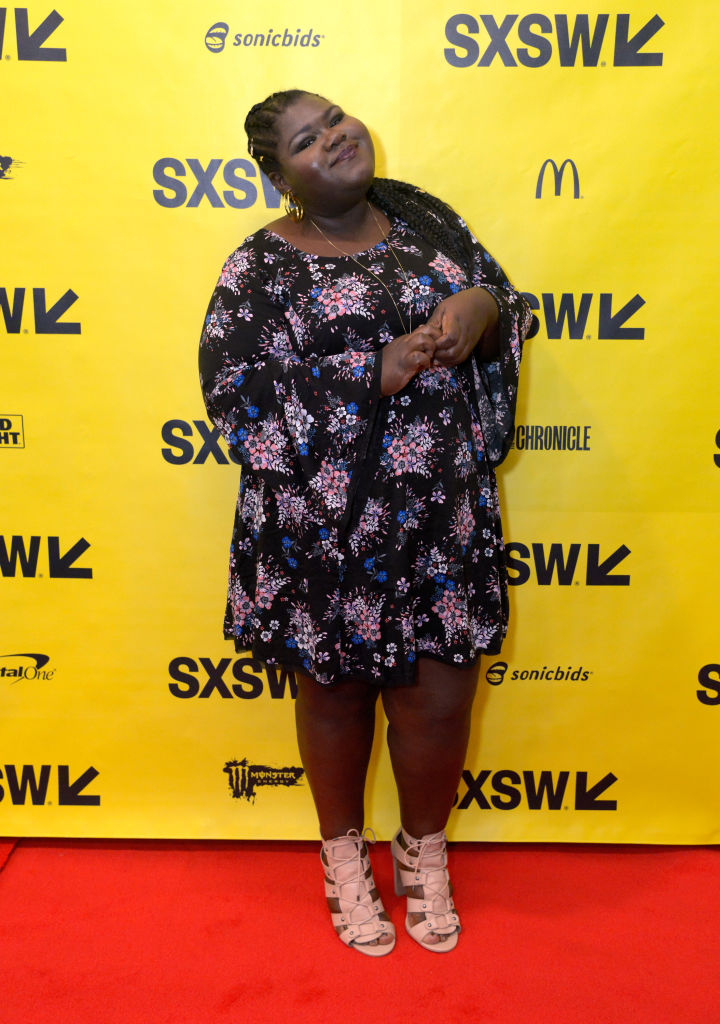 While films and scripts put extreme emphasis on bodies, Gabourey did mention that this has not been her experience in real life. "This has been my body my entire life and in my life my friends and my colleagues are not constantly talking about my body . . . I had surgery in May, not that I want to talk about it," she said alluding to weight loss surgery she underwent. "The news just came out and all of my friends were like 'ugh, I'm ignoring it.' They don't talk about my body in real life. You don't get to talk about my body and I'm not going to talk about yours." To that we say, Amen.
If Hollywood is ready (please be ready) to help us move forward as a society, one of the things it should be doing is paying attention to the fact that all bodies are different. And IRL people don't spend all of their time talking about those differences. Gabourey is the leading lady in her life just as we are each the leading ladies in our own — and that has absolutely nothing to do with what we look like.