Gabourey Sidibe jokes that Ben Affleck should step aside, because *she* wants to play Batman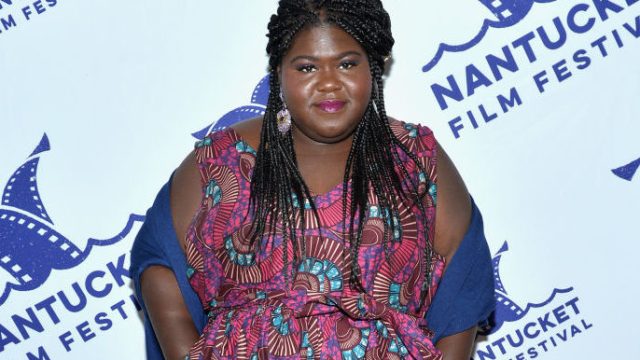 A list of actresses in the running to play Batgirl just hit the web, but Gabourey Sidibe has another bat-themed superhero she'd like to play. That superhero being none other than Batman.
In a recent interview with Variety, the Empire actress spoke of her desire to be in a a superhero film in general:
"Here's the thing, I'm a badass. So, I really love whenever I have to do action scenes," she explained, and recalled one that she did for American Horror Story. "I want to do action, I want to do superhero movies just because it's so cool."
Then, when asked which hero she'd like to play, she had a couple ideas:
"I really like Amanda Waller," she responded. (Note: Viola Davis played the character in Suicide Squad.) "She's a lawyer, but she can also stretch herself. That's so dope. Also, I want to fly, so why can't I play Superman?" Why not, indeed! She then turned to Bruce Wayne's alter ego.
"Batman doesn't have any superpowers. He's not an alien, he's a straight up human who happens to be rich," she said. "But he's got all these tools, and a super dark sense of being. He's such a creep, and I feel I'm Batman because I'm a creep."
She joked that Ben Affleck can sit down, so she can take over. Hear that, Affleck?!
See for yourself, and watch the interview in full:
https://www.youtube.com/watch?v=hpTULJf88qg?feature=oembed
Not that we want to see Affleck's Caped Crusader go, but it would be pretty cool to see Sidibe assume the role of Batman…
Just something to keep in mind, Hollywood!