Gabi Fresh launched a new plus-size lingerie collection, so say a prayer for your bank account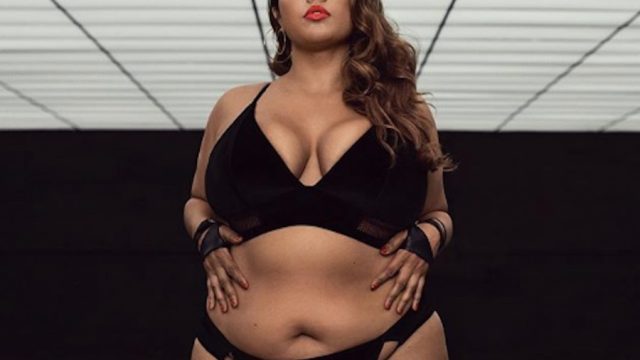 Gabi Gregg (aka Gabi Fresh on social media) has been one of our favorite curvy influencers since she started her blog almost a decade ago. The self-proclaimed "OG Fat Girl" has tackled everything from debuting her fashion brand, Premme, which she co-founded with fellow blogger Nicolette Mason, to designing bikinis with Swimsuits For All. Her latest project is sexier than ever.
Gregg launched a second installment of her lingerie collection with Playful Promises. The original line, which launched in the fall of 2017, had key items sold out in just 48 hours. So we're glad to see that the blogger and designer is back at it again. The collab features 32 on-trend lingerie pieces, with prices ranging from $19.50 to $84.50.
In a press release sent to HelloGiggles, Gregg spoke about her lingerie, saying, "I want my collection to make women feel confident and sexy, regardless of their size. Wearing lingerie is such an intimate experience, and we all deserve options that not only fit properly but also that are beautifully and intentionally designed."
If  you're looking to snag lingerie (before it sells out like the first collection), here are a few of our personal favorites:
1Gabi Fresh Morgan Harness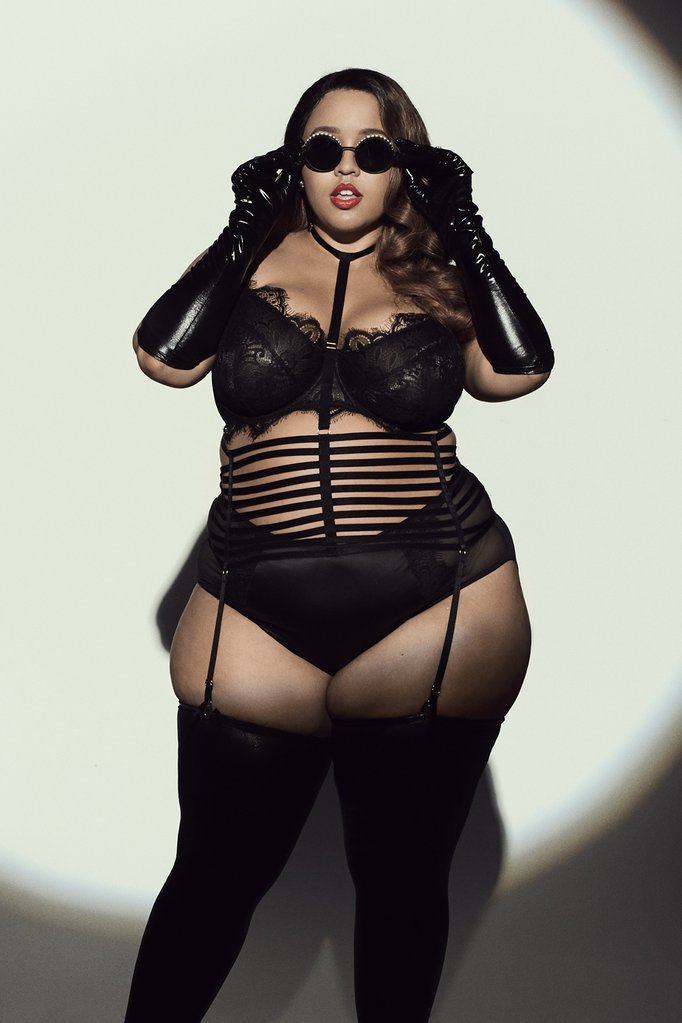 This harness is dangerously sexy.
2 Rosa Black Embrodiery Triangle Bra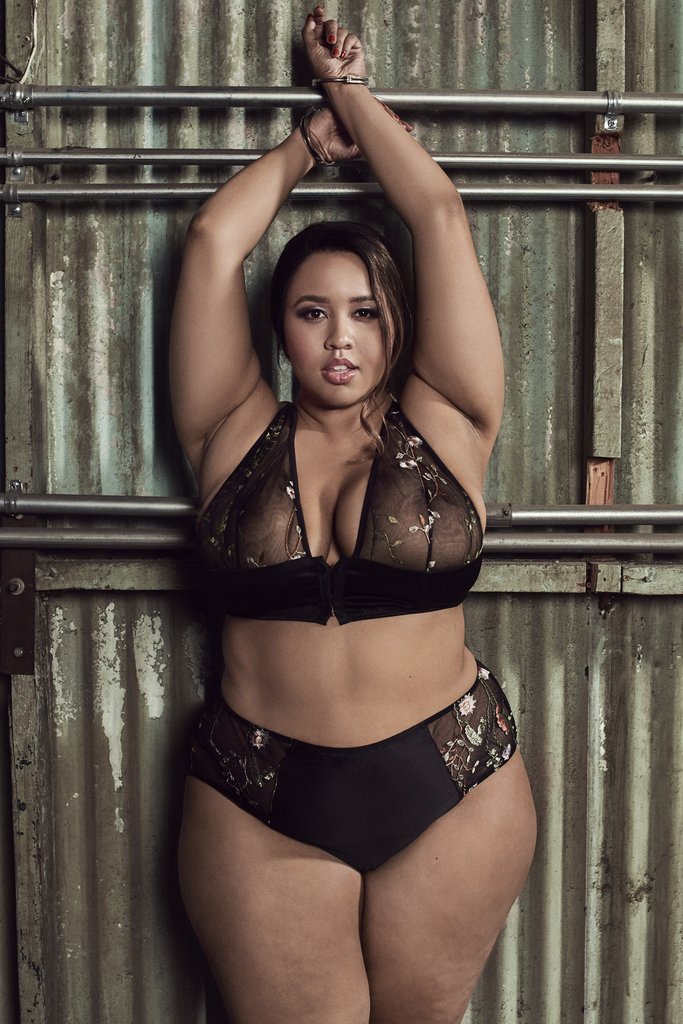 A sultry bralette that also offers support? Yes, please.
3Celeste Sequin Embrodiery Basque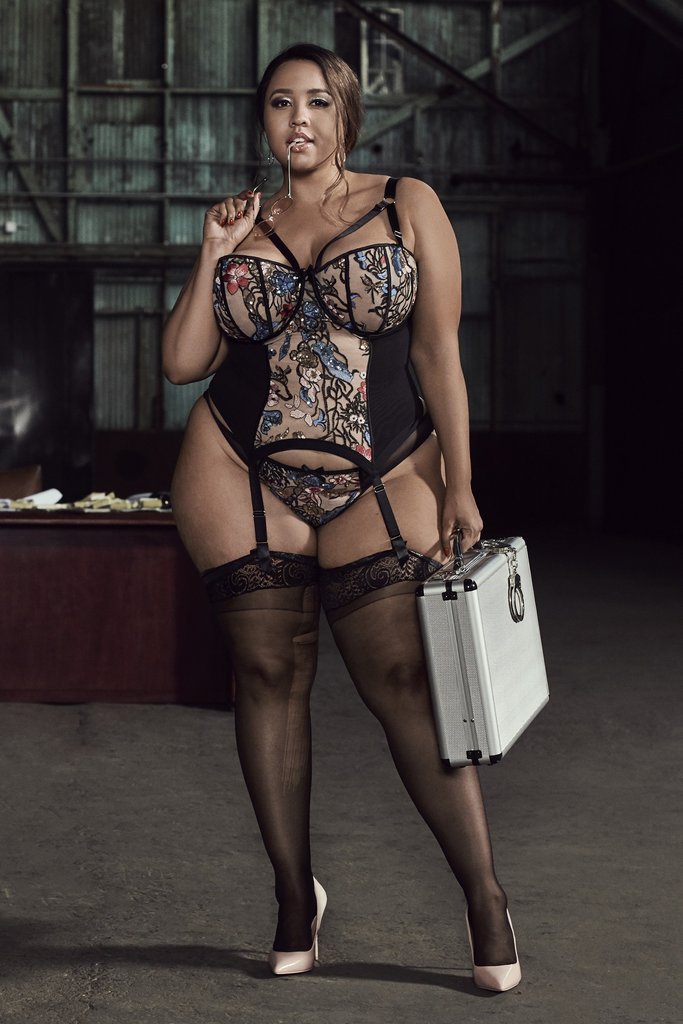 This hot little number will spice up your lingerie drawer.
4Carmen Pink Lace & Satin Longline Bra
If confidence was packaged and sold, this bra would be it.
5Joanie Satin PJ Set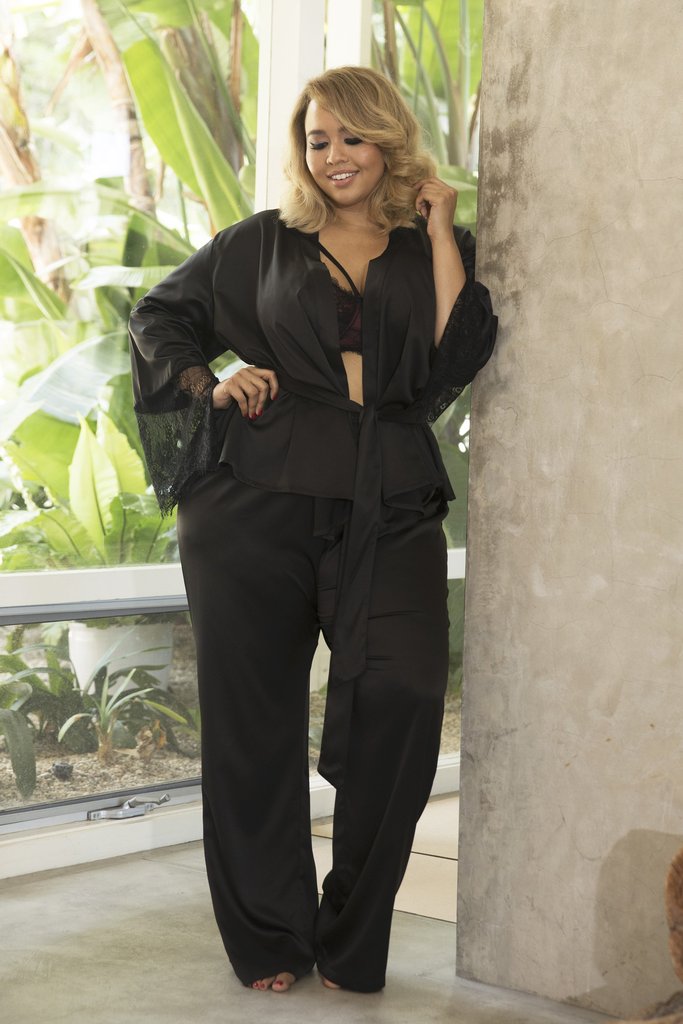 Yes to sleeping in luxury!