Olympian Gabby Douglas now has her own #Shero Barbie
If you're anything like us here at HelloGiggles, than you were probably obsessed with the 2016 Olympics — especially the gymnastics team. Gymnast Gabby Douglas, who was the first black woman to win the Olympic all-around for gymnastics, is not only a real life ray of sunshine — she's actually legendary. And it looks like Barbie agrees.
A year after announcing that Gabby would be added to the line of #Shero Barbie dolls, the Gabby Douglas doll officially hit shelves. And it's even better than we imagined.
The Gabby Douglas Barbie features the athlete's signature stars and stripes leotard and a coordinating warm-up suit, so you can really feel like you're part of the team. The "made to move" doll is perfect for imagining your next floor routine or simply reveling in the fact that there's finally a Barbie of one of our favorite role models.
In an interview with HuffPost, Gabby said,
"It's so important in the African American community to have that doll that looks like you. For me that's really big because it sends a positive message saying, you know what, you can go out there and achieve your goals no matter what your hair looks like, no matter what color your skin is.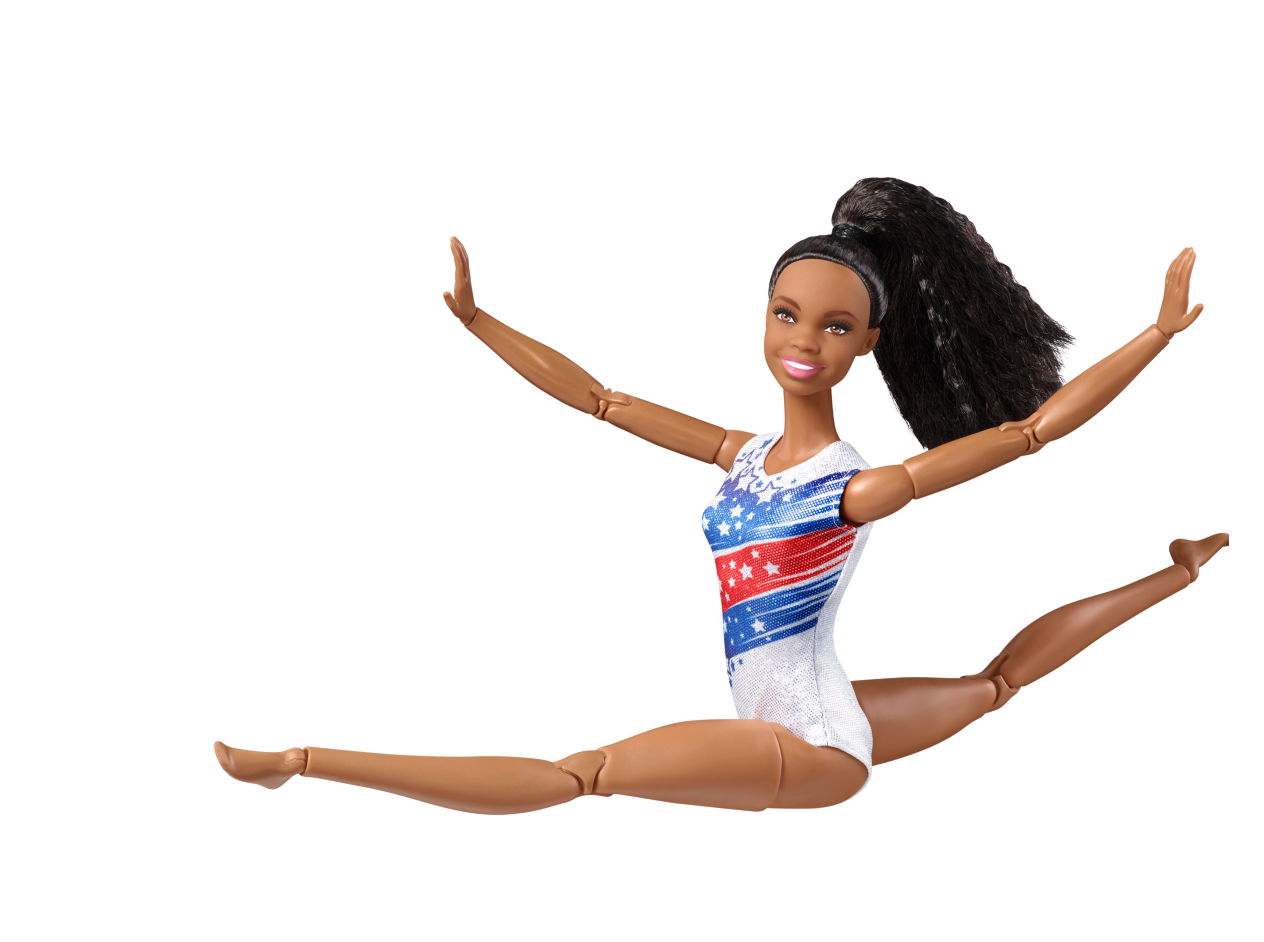 Gabby's Barbie will join the rest of the #Shero collection, which includes doll versions of director Ava DuVernay, ballerina Misty Copeland, and actress Emmy Possum — aka a girl gang we would be happy to join. We love that Barbie is giving so many young girls (and grown-up ladies, too!) such important role models to play with.
The Gabby Douglas Barbie is $24.95. You can buy it here or in select stores. And don't worry — there's no age limit here!