Olympic Gymnast Gabby Douglas is oh-so-pretty in pink at the Miss America Competition
Gabby Douglas is fresh off an absolutely fabulous Olympics for the Final Five, the Gold Medal winning US Women's Gymnastics Team. She was invited to be a judge at last night's Miss America Pageant, and she looked fabulous enough to win another Gold Medal.
Gabby Douglas looked like a beauty queen herself in this fabulous pink gown.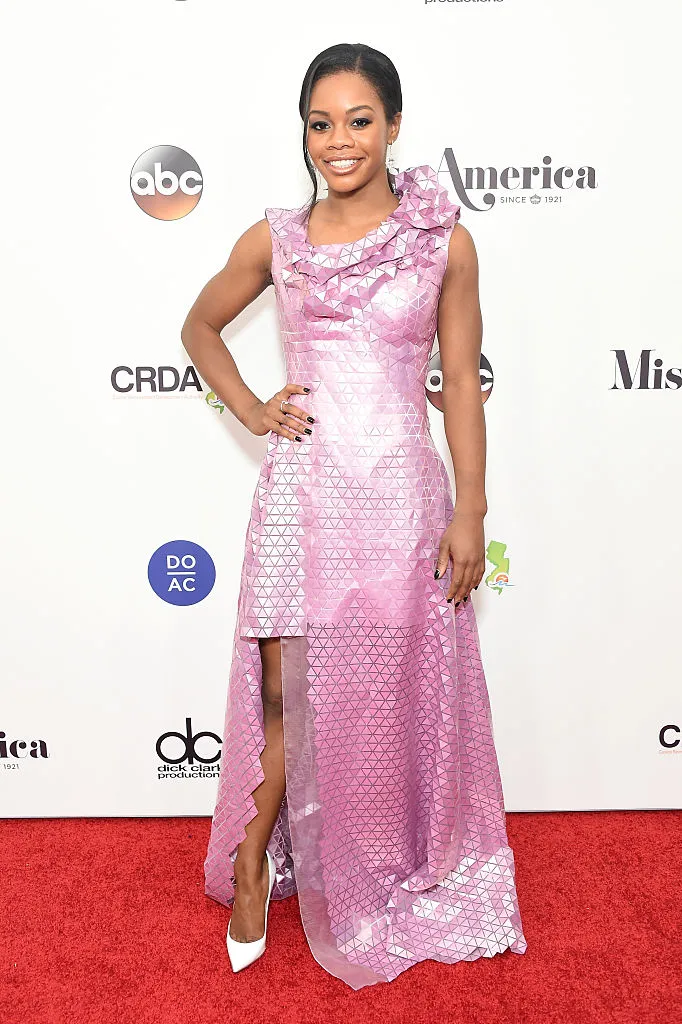 This rosy color looks absolutely incredible on Gabby, and we love the flowy softness of the look. The slit in the skirt makes her leg look a mile long, and the white pumps are a perfect, simple compliment to the attention-grabbing gown.
The dress is made up of hundreds of tiny triangles, which gives the look a modern geometry that keeps the girly hue fresh and fabulous.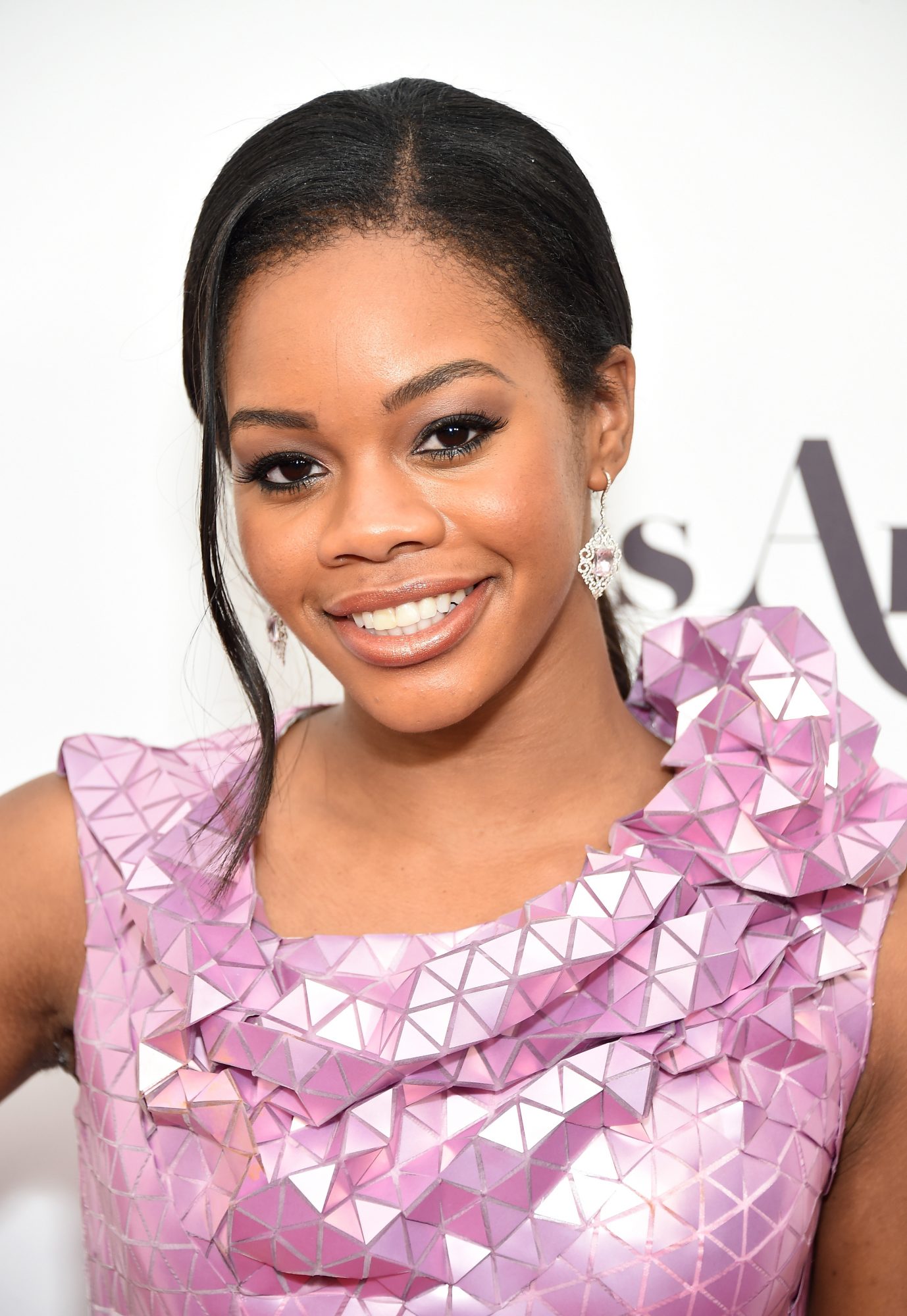 We love the geometric, oragami look at the neckline of the dress especially. The triangle shapes create an incredible almost flower-like pouf at the shoulder that softens the hardness of the pointed shapes. It's such a fabulous piece of craftsmanship, we can't look away!
Gabby was clearly feeling her dress too.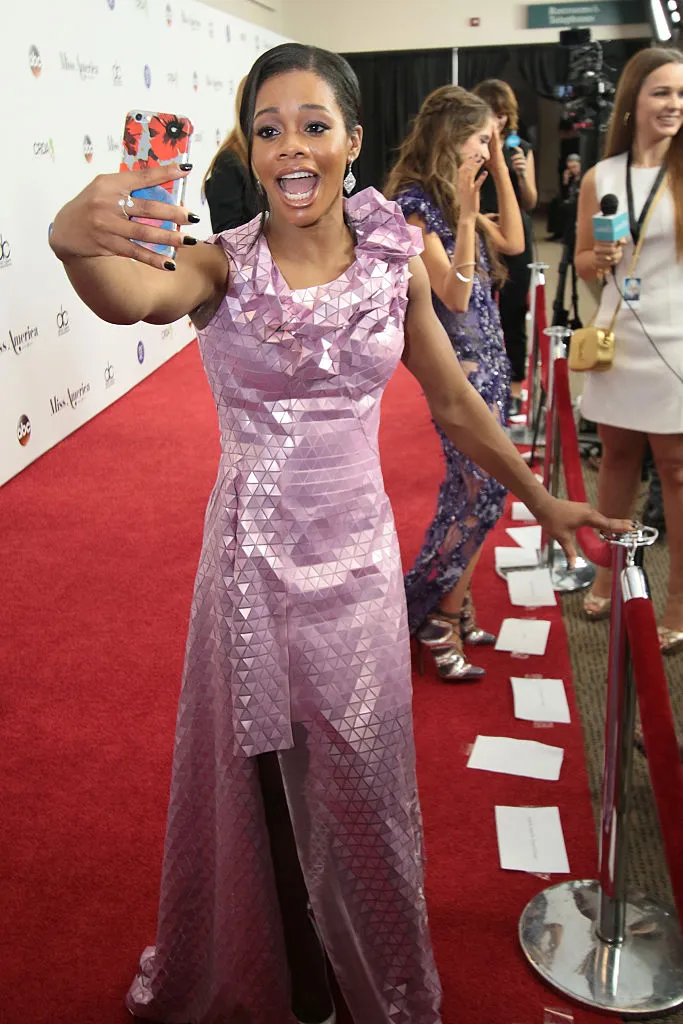 Gabby was caught on the red carpet mid-selfie, and she looks so excited that she makes us smile.
Work it, girl!