14 funny tweets that capture what it's like to be a mom, because sometimes you just have to laugh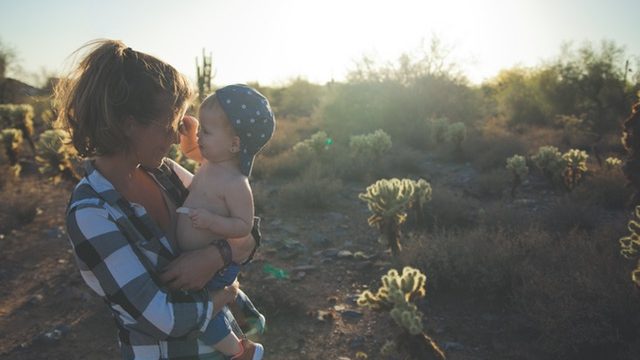 There are a lot of funny things that happen to moms, and you don't have to be a mom to appreciate the struggle that is being a parent. After all, kids are funny, even though they often don't even realize it. As a result, mom experiences can be entertaining (although it's not always fun and games).
The first place we go when we need some real life comic relief is Twitter, and that's no different when you want to capture the comical side of what it's like to be a mom. Sometimes there's nothing more satisfying than a hilarious tweet about a part of life that otherwise seems impossible to handle.
As you know, there are all kinds of moms out there and you've encountered your fair share of them. So whether you're a mom in her early twenties or married but not rushing into motherhood, chances are, you'll be able to relate to the tweets below. After you're done giggling, be sure to call up your mom and wish her a very happy Mother's Day!
Without further ado, we dug up 14 funny tweets that capture what it's like to be a mom.
Panicking that babies don't come with instructions…
Realizing that you may never sleep again
false
Being a mom brings a whole new meaning to "24/7″
Discovering that your conversation topics have changed
Finding out that you are your child's easel
Learning that you don't always want to share things with your kid
https://twitter.com/udfredirect/status/861398490076909568
Suddenly saying things you'd never imagined saying
Realizing your son's not the only one addicted to video games
false
Rethinking your music selection when your kids are in the car
Dreaming about your pre-parenting life
Realizing you can ~never~ turn your back on your child
Discovering that the mom-child relationship is sometimes reversed
Testing out if motherhood is right for you
Finding one of these very necessary bracelets
Even though we get that motherhood is NOT easy, it's great to see the comical side of it, too, right?! And just in time for Mother's Day!