11 hilarious International Women's Day memes to make you LOL while you make an impact
There's nothing funny about International Women's Day. On March 8th, the world stops and takes a look at the accomplishments of women across the globe. International Women's Day is a time to celebrate achievements; to look at how far we've come, how far we have to go, and what we've learned along the way. It's a chance to get involved, employ some activism, and help fight for a better tomorrow.
That being said, these are tough times, and it can be easy to feel like the world is bleak. And when that happens, it helps to have a sense a humor. Even the most strident of activists have to laugh at themselves from time to time, right?
With that in mind, we thought that this International Women's Day, a little levity is in order. So we've rounded up some of our favorite International Women's Day memes. Take a moment to laugh it up — then get back to making this International Women's Day as impactful as possible.
From all of us here, Happy International Women's Day!
Fight alongside your favorite princess.
false
Who doesn't love wearing their favorite meme?
https://www.instagram.com/p/BfWTdmiDGy3
Maybe today you can smash some stereotypes about feminism.
YES.
Embroidery is for badasses.
Never argue with Regina George.
You had us at "coffee."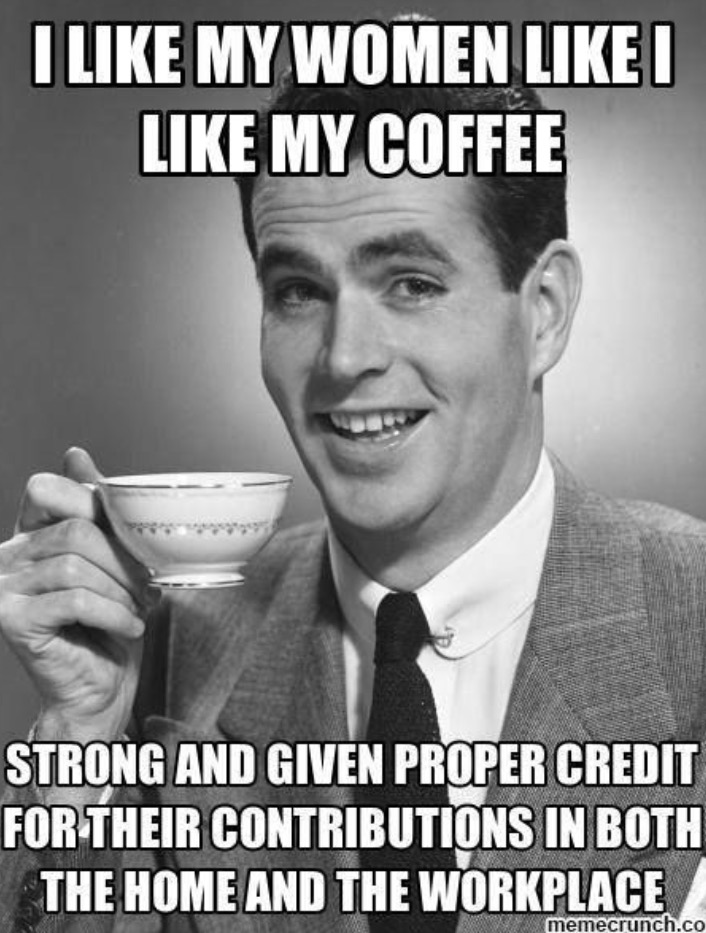 Feminist Baby is the hero we need right now.
For the mansplainer in your life.
false
And don't forget to celebrate those awesome feminist dudes in your life.
When in doubt, turn to Spongebob for words of wisdom.
Hope some of these funny memes for International Women's Day made you laugh. See you on March 8th!