8 hilarious Christmas quotes from female comedians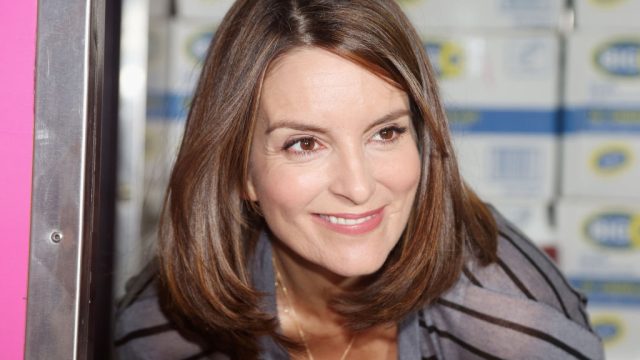 For comedians, Christmas isn't just a time to exchange gifts and merrily drink eggnog. All of that family time during the cold winter months also presents a goldmine of material for jokes.
Whether they're riffing on office parties or their annoying relatives, comedians have a lot to say about the holidays. So, behold: some funny Christmas quotes and quips from comedians to enjoy this season. Cheers.
Tina Fey
"I prefer the retro chic of spending Christmas just like Mary and Joseph did—traveling arduously back to the place of your birth to be counted, with no guarantee of a bed when you get there. You may end up sleeping on an old wicker couch with a dog licking your face while an Ab Rocket informercial plays in the background. It's a modern-day manger."
Tig Notaro
"All I want for Christmas is to finally fart so hard that my parents get back together."
Wanda Sykes
I love my family but my family—they're the type of people that never let you forget anything you ever did…I was in the first grade Christmas play—I'm playing Mary. Now, during the course of the play, I dropped the baby Jesus…They still talk about this. I go to my family reunion, and one of my cousins just had a baby. So I'm like, 'Oh, that's a cute little baby. Let me hold the baby…' And my aunt runs over, 'Don't you give her that baby! You know she dropped the baby Jesus!'"
Joan Rivers
"The one thing women don't want to find in their stockings on Christmas morning is their husband."
Ellen DeGeneres
via giphy
If your Birthday is on Christmas day and you're not Jesus, you should start telling people your birthday is on June 9 or something. Just read up on the traits of a Gemini. Suddenly you're a multitasker who loves the color yellow. Because not only do you get stuck with them combo gift, you get the combo song. "We wish you a merry Christmas—and happy birthday, Terry—we wish you a merry Christmas—happy birthday, Terry—we wish you a merry Christmas and a happy New Ye—Birthday, Terry!"
Phyllis Diller
"What I don't like about office Christmas parties is looking for a job the next day."
Laura Kightlinger
My grandmother, she passed away at Christmas time. So now I have this built in sadness, you know, every holiday. 'Cause I'm plagued with the thought of, you know, what she would have given me. What didn't I get to open this year?'"
Samantha Bee
"Christmas: It's the only religious holiday that's also a federal holiday. That way, Christians can go to their services, and everyone else can sit at home and reflect on the true meaning of the separation of church and state."