The 20 funniest Kardashian memes ever, because it's been a rough year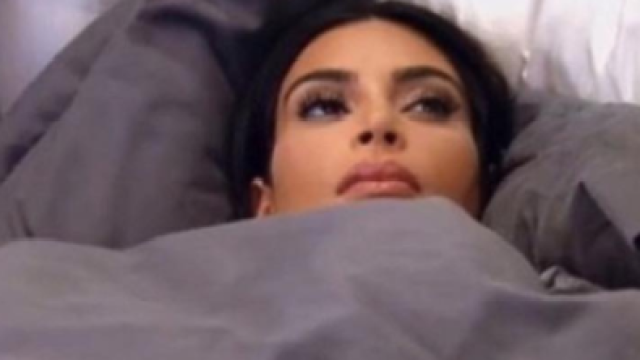 We've been living alongside the Kardashian family via our television screens for 10 years now (really). It's one of the reasons the Kardashians are essentially the most meme-able family in America. There's a hilarious Kardashian meme for every situation, and we're super grateful.
Keeping Up With The Kardashians has been on the air since 2007, and we've literally watched the family grow up, get married, and even have children — we're emotionally attached, and sorry, not sorry. And from this plethora of KUWTK material, how could one possibly choose a favorite Kardashian-Jenner meme from the seemingly endless supply of comedic moments?
Don't fret! We've done the work for you. We sifted through the masses and picked 23 of the best.  From Kim's countless "over it" and cry-faces to Kris' classic mom-ager moments, putting together this list made us laugh…a lot. If you have a favorite Kardashian-Jenner meme that didn't make the list, please, for the love of Saint West, share it with us and the rest of the world.
1.
false
2.
https://beautythroughalookingglass.tumblr.com/post/161459644335/me
3.
https://chibibottom.tumblr.com/post/166735489822/me-after-a-long-day-of-self-sabotage-and-psychotic
4.
5.
https://the-introvertedleo.tumblr.com/post/161150851615/iconic
6.
https://thecoolcoolcat.tumblr.com/post/161225582821/new-video
7.
https://this-memes-warr.tumblr.com/post/149297219064
8.
https://arandomthot.tumblr.com/post/154355606755/it-always-hurts-when-you-thot-you-had-something
9.
https://genuinelystellar.tumblr.com/post/149984593845/me-hears-footsteps-heading-towards-my-room
10.
false
11.
https://beyonsesa.tumblr.com/post/159427950433/current-mood-kourtney-kardashians-son-reign
12.
13.
false
14.
false
15.
false
16.
https://kardashiangif.tumblr.com/post/144325316708/when-im-about-to-start-some-drama
17.
18.
19.
20.
false
As long as the Kardashians remain in the public eye, the memes will keep on coming (and thank goodness). Post on your friends walls, save to your desktop, set as your phone background — do whatever you need to do to share the Kardashian Komedy wealth.
You're welcome.