These shoes look like Funfetti cake had a baby with fashion
What does it take to make our shoe fantasies come true? Perhaps something enchanting, a sky-high heel, bright candy-colored hues…you know, all the makings of a real-life fairy tale. Thankfully, Sophia Webster's spring/summer 2018 fashion show was packed with shoes that are perfect for delivering muffins to grandma or playing with the forest fairies.
Made for the enchantress in us all, these ethereal shoes look like Funfetti cake and fashion had a baby, in the best way possible.
These shoes are made for a fairy tale, or at least for any mortal who has a bit of fairy blood running through their veins.
With their vibrant hue, marble sole, oversized gems, and slight heel, the slip-ons are what we'd wear to Cinderella's ball. And while you could easily pair these with an outfit just as decadent, we love the idea of wearing them with all red or maybe just some black leather.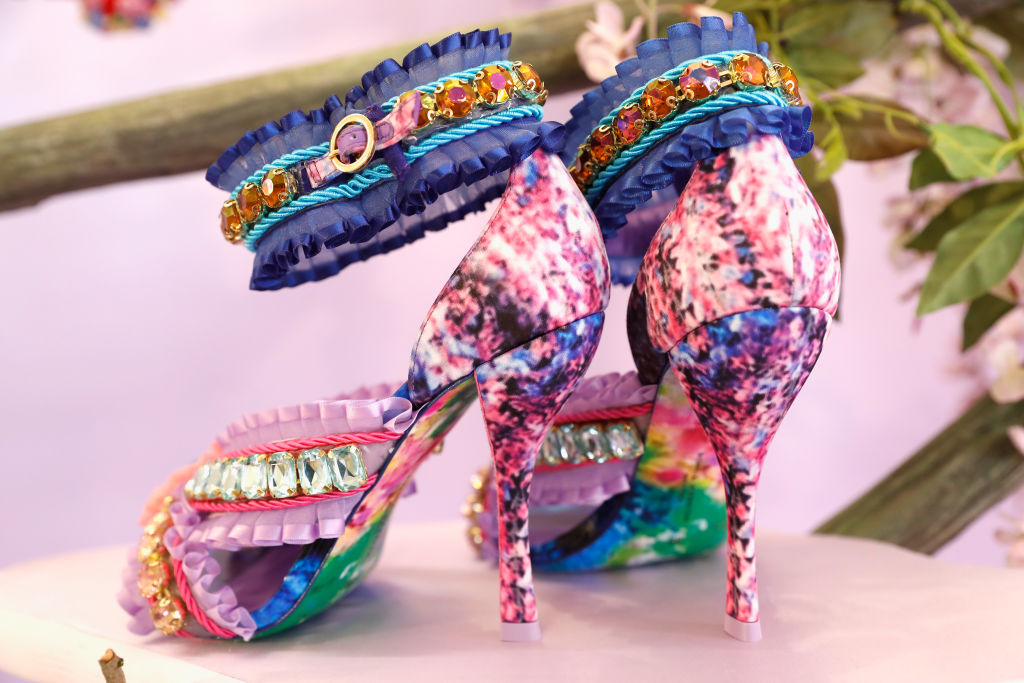 It makes sense that such an otherworldly collection is inspired by another world. In an interview with Hunger Magazine, Sophia speaks of her inspiration for the collection. She says,
"I was really inspired by the Cottingley fairy phenomenon which happened in 1917. These two girls did this big hoax and the whole country was fooled. They made these fairies out of cardboard and they took a picture of them at the bottom of the garden and the photos looked so real."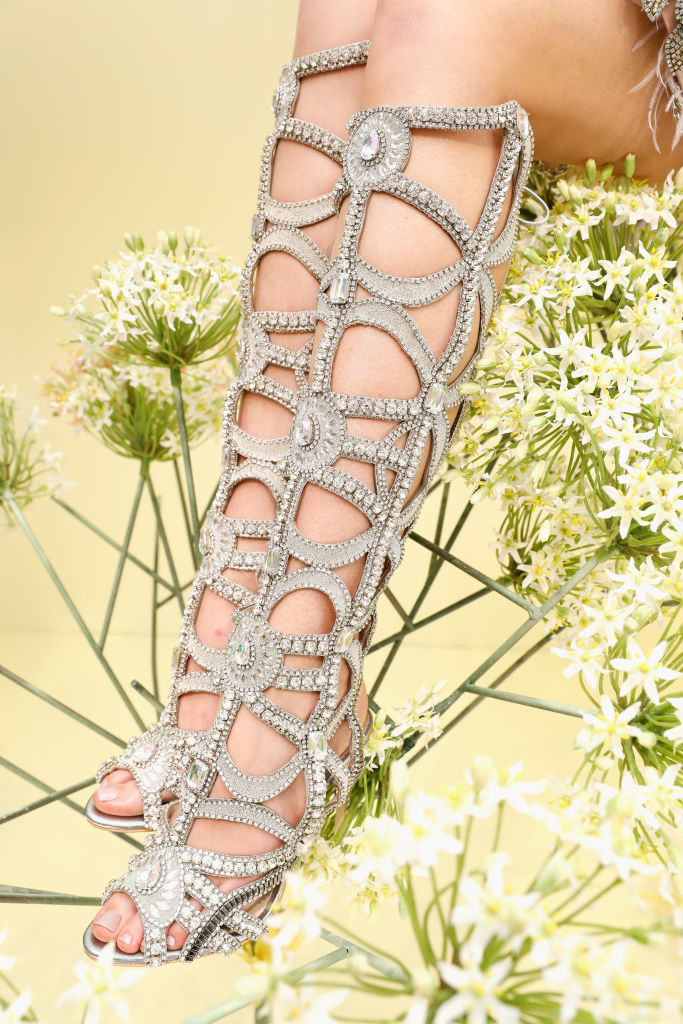 Want some thigh-high, diamond-encrusted gladiators to feel like Cinderella all the time?
Sophia Webster has you covered. Personally, we'd wear these around our house, to the grocery store, to work — literally wherever and whenever we need a little pick-me-up.
Whether or not you believe in faeries, one thing's for sure: You're bound to be spellbinding in these shoes.