This is the most-funded bag on Kickstarter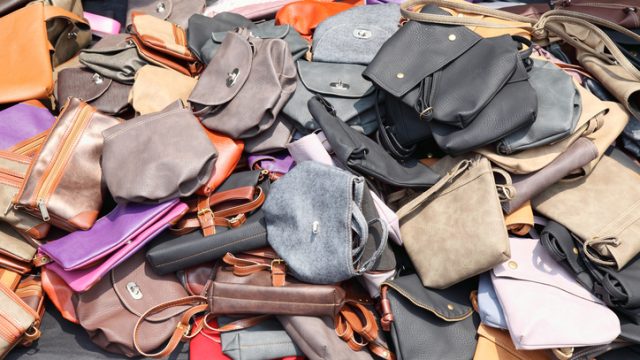 Let's throw it back. Like way, way back to 2010, the height of the zombie craze. You could get instructions on how to protect yourself at every bookstore, and the internet was riddled with "how-to" survival guides that were not for the faint of heart. Even though we may not be facing a zombie invasion in the near future, you can now be more prepared than ever for any apocalyptic situation that comes your way.
Say hello to the Bomber Barrel Duffel Bag Complete Set, Kickstarter's most-funded bag ever. It's sure to carry all your doomsday essentials, safely and fashionably!
https://www.youtube.com/watch?v=Hoq4bGnHjqY?feature=oembed
That bag you use to pack all the things you need for an impending zombie invasion? It's called a bug-out bag, and the Bomber Barrel Duffel is sure to be the ultimate one. Not only will you be able to get out of your home in a hurry, but you'll be able to do so with peace of mind, knowing that your duffel bag is weather-resistant, watertight, reinforced, and full of plenty of pockets and pouches.
And in case you ever need it, the Kickstarter bag's emergency paracord zippers can be unwound and used as rope.
Even if you're simply using this bag in your daily life, it's not only practical, but is also sleek! The black-on-black duffle is giving us major health goth vibes and inspiration to hit the gym with all our essentials.
So whether you're camping, working out, or stopping the upcoming zombie invasion, this bag will stay with you through it all. Now you can even get a travel kit, so you're extra prepared no matter where you are. We can get behind that.