5 delicious summer cocktails you can make with three ingredients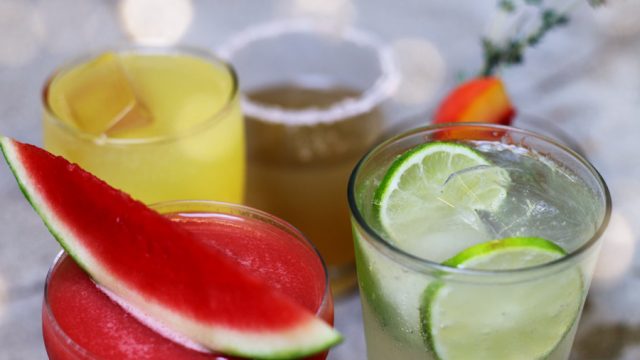 The iconic Florence + The Machine song may bellow "the dog days are over," but let's face it—it's August, your hair won't stay styled for more than two struts, and everyone's face is melting off. Even my iPhone has thrown in the towel: every time I check the temperature it just reads, "You in danger, girl." So it's safe to say the dog days of summer are very much here…and not leaving anytime soon.
But don't sweat it (sorry, couldn't resist), I have you covered with five vibrant, refreshing summer cocktails to let loose and cool down as the temperatures continue to heat up. Best part? You can make these fun summer cocktails with just three ingredients.
Tommy's Margarita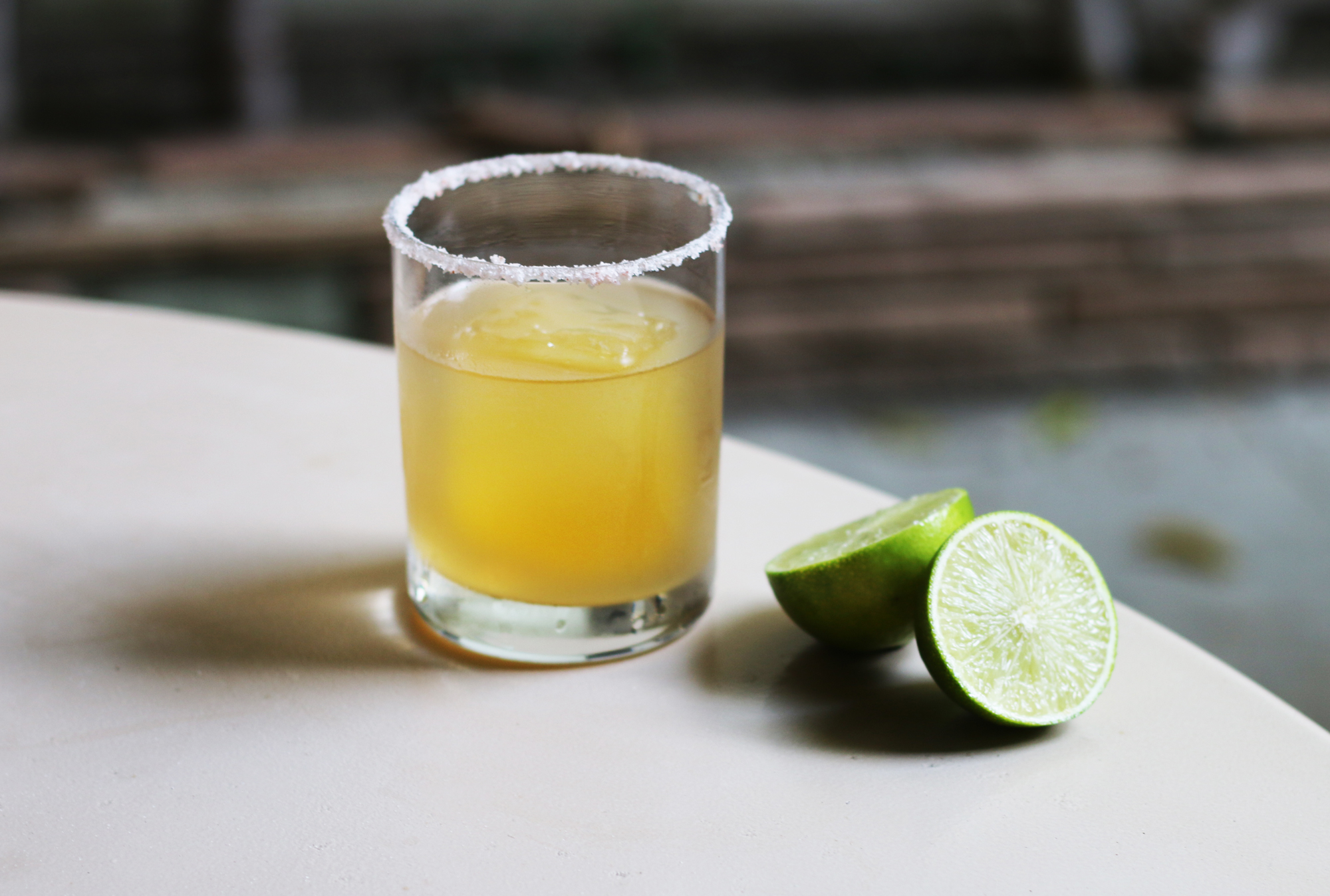 In the '90s, a bartender named Julio Bermejo at Tommy's Mexican Restaurant in San Francisco created this masterpiece. (Fun fact, it's still served there today!) If you're not in the Bay Area, though, don't worry, you can craft this bright and enlivening beauty from the comfort of your own home. Trust me, once you make your margarita this way, you'll NEVER reach for that pre-made mix again. Feel free to adjust the agave nectar and lime to alter the sweet or tartness of the beverage.
2 oz 100% pure agave, blanco tequila
1 oz fresh lime juice
0.5 oz agave nectar
Place all ingredients in a cocktail shaker full of ice.
Shake vigorously for 30 seconds.
Strain in a rocks glass over a large ice cube.
Optional: Take a lime wedge and run around the edge of your glass, then rim the glass with either kosher or sea salt before pouring in your cocktail.
Bourbon + Peach Jam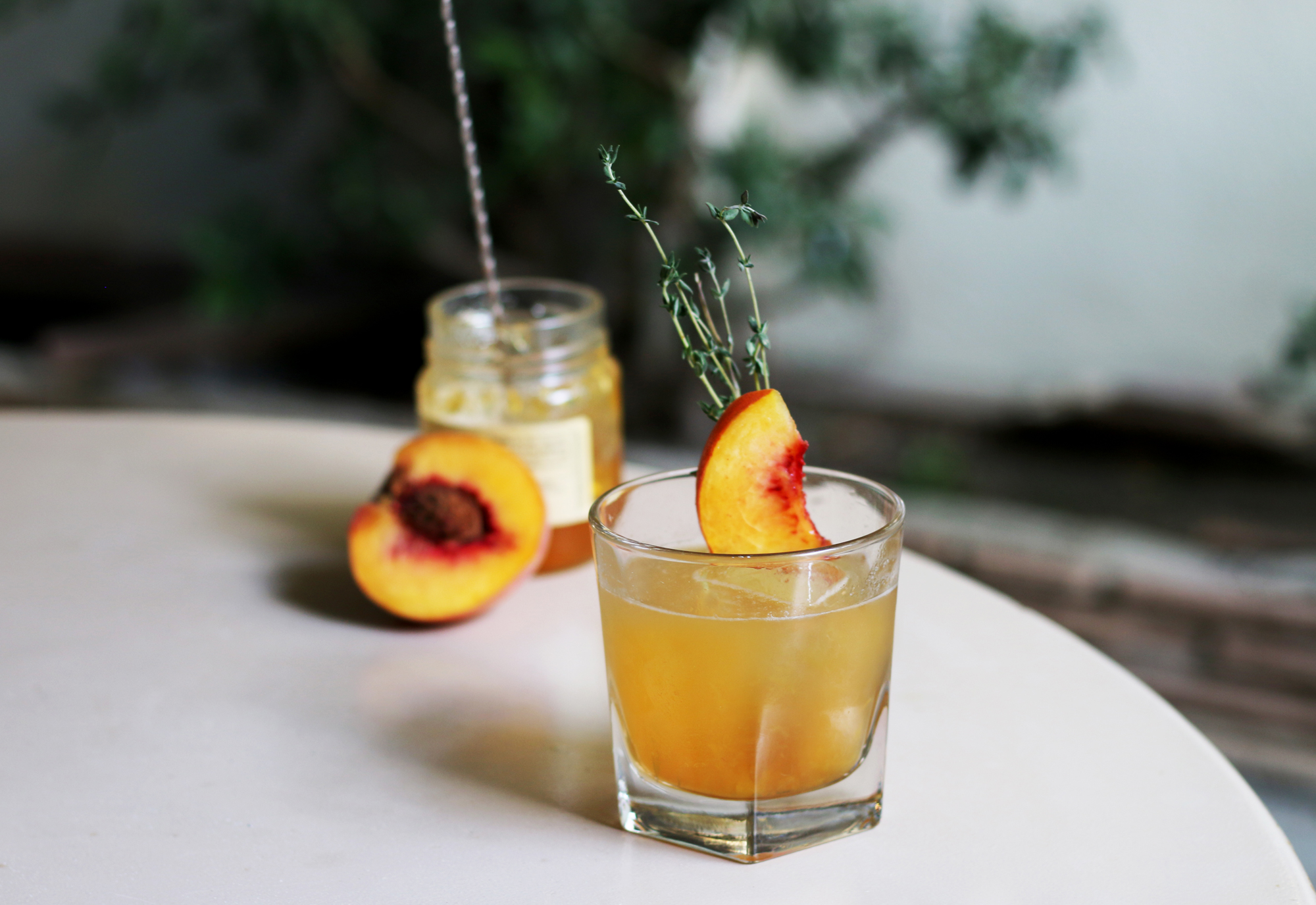 Maybe it's my east coast origins or my vacations in the south, but nothing screams summer to me more than sipping a peach beverage on the porch. I love using fresh jams (preserves, jelly, marmalade, whatever you call it) in bourbon cocktails because it sweetens each sip but also plays so effortlessly with the woodsy, barrel-aged qualities of the spirit.
2 oz bourbon
2 tbsp peach jam
1 oz fresh lemon juice
Place all ingredients in a cocktail shaker full of ice.
Shake vigorously for 30 seconds.
Strain in a rocks glass over a large ice cube.
Optional: Garnish with a fresh slice of peach (since those juicy booties are in season) or fresh sprig of thyme to really up the presentation and aromatic experience.
Gin Rickey Eleganza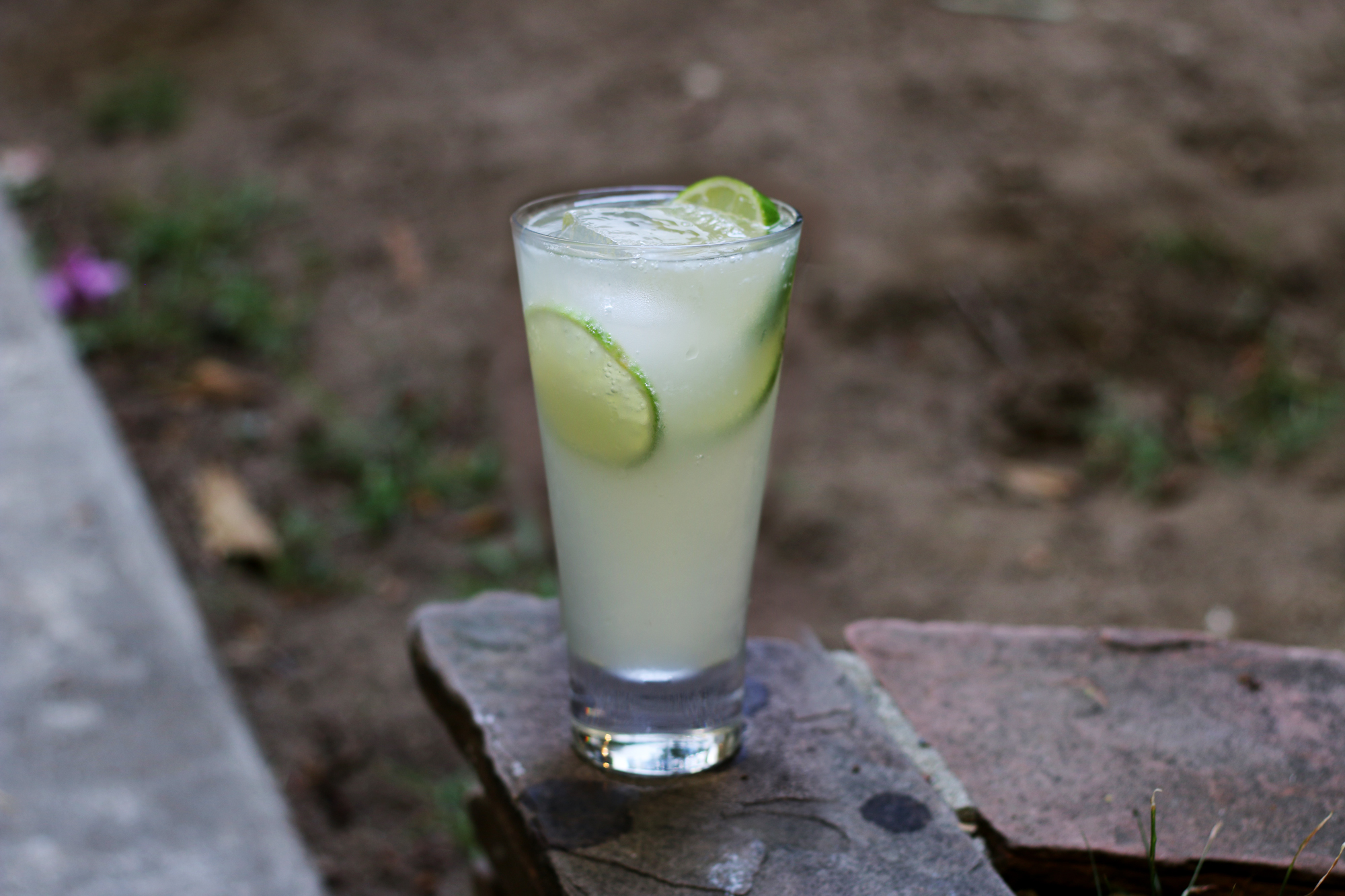 This is my personal variation on the popular Gin Rickey. The drink is traditionally comprised of London dry gin, lime juice, and soda water, but I say live your best life and swap the soda water for a brut sparkling wine or champagne. Be careful, though, especially if you're sipping this cocktail in the sun, because the ABV is high. Don't be deceived by the refreshing effervescence—and make sure you hydrate with a glass of water before and after if you're going to be throwing these back all day poolside.
2 oz London dry gin
1 oz fresh lime juice
Brut sparkling wine, or champagne
Fill a highball glass with ice and pour in gin and lime juice.
Top off the glass with champagne.
Vodka Orange Creamsicle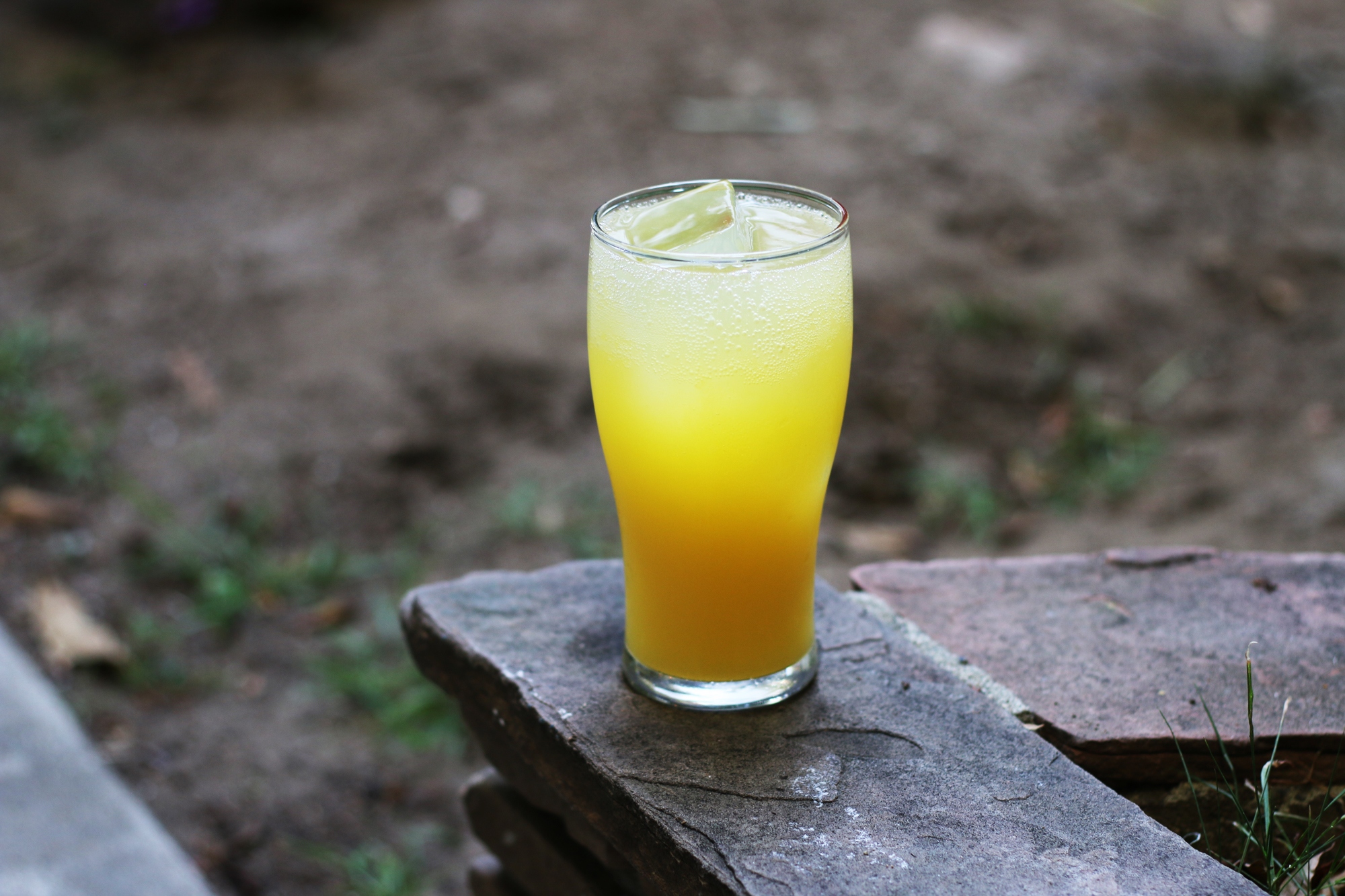 When I was 10, I would run outside into the summer heat to catch the ice cream truck in its daily rotation around my neighborhood. My favorite treat was an orange creamsicle, and I always felt so accomplished as I inhaled it before even one drop could melt away. (Give or take a brain freeze or three.) This simple recipe transforms the nostalgia of that childhood treat into a nicely spiked adult beverage.
2 oz orange or citrus-infused vodka
2 oz orange juice
Cream soda
Fill a pint glass with ice and pour in the vodka and orange juice.
Top off the glass with cream soda.
Optional: Garnish with a scoop of vanilla bean ice cream. You can even use a dairy-free coconut based "ice cream" for a smoother, more sophisticated flavor profile. Oh, and it looks super cute, too.
Watermelon Daiquiri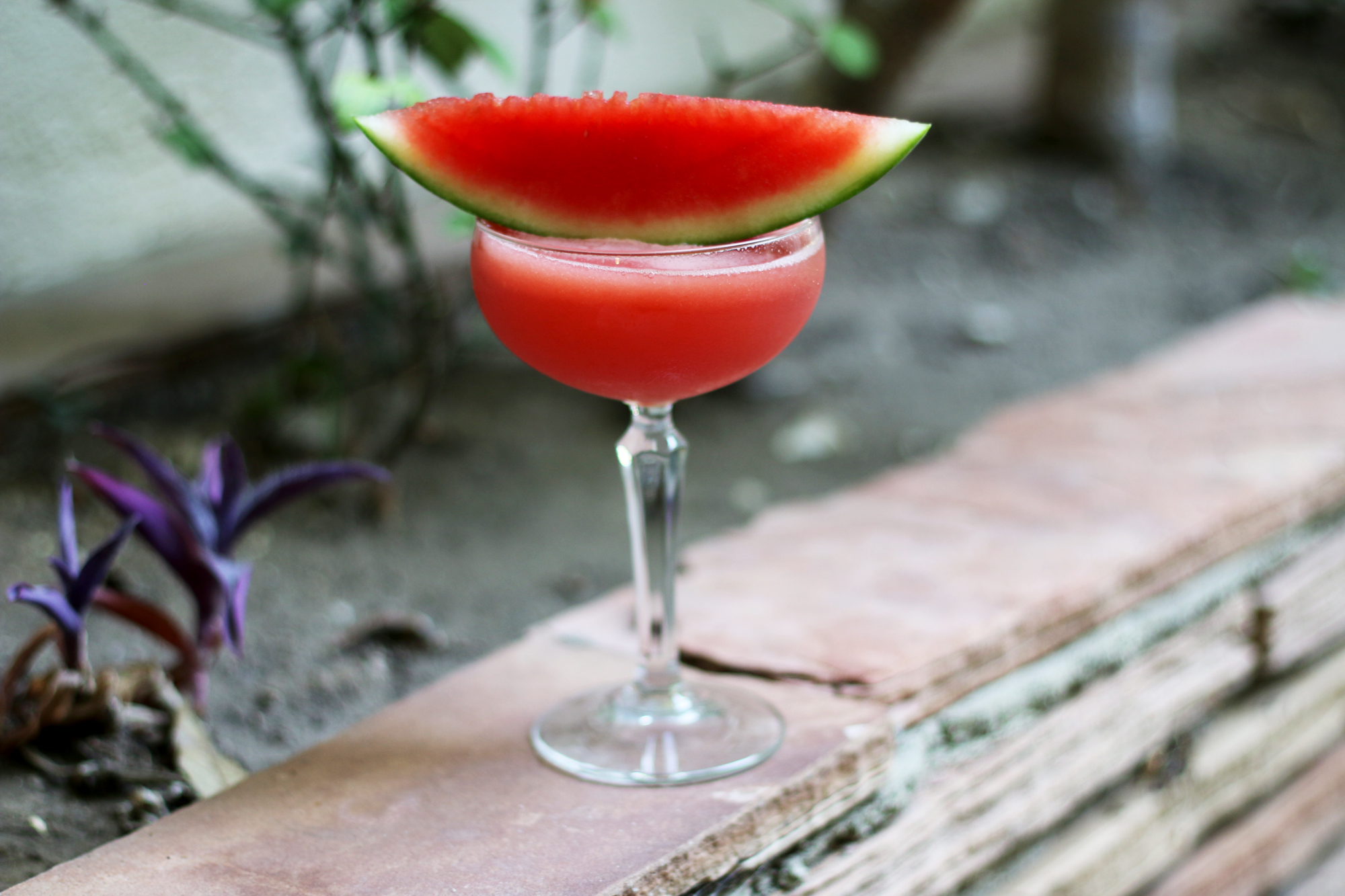 You can make a strong case for watermelon as the headliner of summer produce. It's cooling, not overbearingly sweet, and most important of all, it's the most beautiful, IDGAF shade of pink. Rum and day drinking go hand in hand, and since it's summer, this watermelon variation is the gag of the season. Plus, don't pretend that you don't want to literally be like Queen Bey and "drankin' watermelon." (If you want to make this sweeter you can consider adding some simple syrup. I don't list that ingredient because the watermelon's natural flavor is sweet enough for me, and besides, that would make this a four-ingredient cocktail.)
2 oz white rum
2 oz fresh watermelon juice
1 oz fresh lime juice
Combine all ingredients in a cocktail shaker filled with ice.
Shake vigorously for 30 seconds.
Strain and pour into a chilled cocktail glass (such as a coupe).
Note: Making your own watermelon juice is super simple. Cut and discard the peel of your watermelon, and then cube the flesh. Place watermelon in a blender and mix until it's a smooth puree. Once blended, strain three times through a mesh strainer, discarding any solids that remain after each strain. Don't worry about the seeds as they won't pass through your strainer. This will keep in your refrigerator, covered, for one week.
Dan Magro is the author of Suck It Up: Extraordinary Cocktails for Everyday People available wherever great books are sold (and on iTunes). You can follow more of his cocktail creations here.