7 Fun Halloween Games You Can Play at Home This Year
They're a ghoulish good time.
More than 80% of people plan to celebrate Halloween from home this year, according to a recent study that was conducted by Suzy, a New York-based market research firm, as the CDC has advised that many traditional Halloween activities could be considered high-risk for spreading viruses like coronavirus (COVID-19). Of course, it's a bummer that we're not going to have the usual office costume contests, Halloween parties, or trick-or-treating extravaganzas, but that doesn't mean we can't have a fun Halloween at home. It just means that this year we're going to have to get extra creative about how we celebrate the spooky season—like playing games at home with loved ones.
If you're looking for some fun, easy Halloween game ideas to spice up this Saturday night, we've got you covered. Whether you do them with the people you live with or choose to have your friends join you virtually via Zoom, these ideas will get you to have a ghoulishly good time. 
Halloween Games for Adults:
1. Have a pumpkin-carving contest.
Liven up your Halloween night by hosting a pumpkin-carving contest that will really test your skills. Pick from one of the hundreds of free, downloadable pumpkin-carving patterns and distribute the design to each person who wants to participate. If you're having people join you via Zoom, simply send them the link to download the template themselves. Then, get to carving! In the end, one person can serve as the judge of who executed the design best and should be named as the Pumpkin-Carving Master. You can even give out prizes for first, second, and third place with one of these festive Halloween trophies.
2. Play Halloween movie trivia.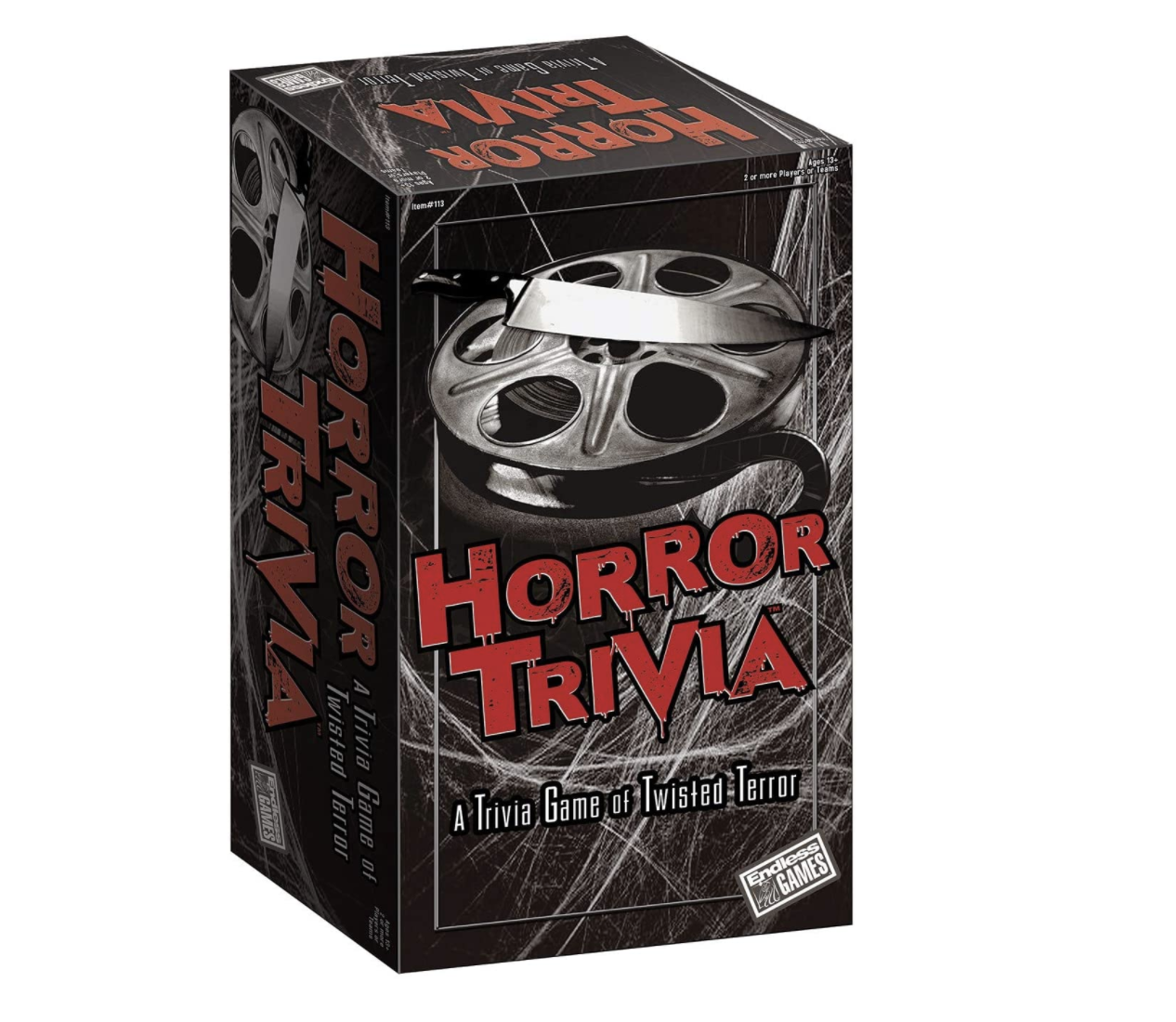 Forty-three percent of people from the same survey said the most important Halloween activity this year is watching Halloween-themed movies, and we couldn't agree more. Either in person with your immediate family members or roommates or online with friends, you can test each others' knowledge of your favorite freaky films. For example: Do you know the name of the skeleton cab driver in Halloweentown? What about how many years Thackery Binx was a cat in Hocus Pocus? The fun part is that you can create your own deck of Halloween trivia questions or try out a game like the one above, which makes them for you.
3. Have a spooky scavenger hunt.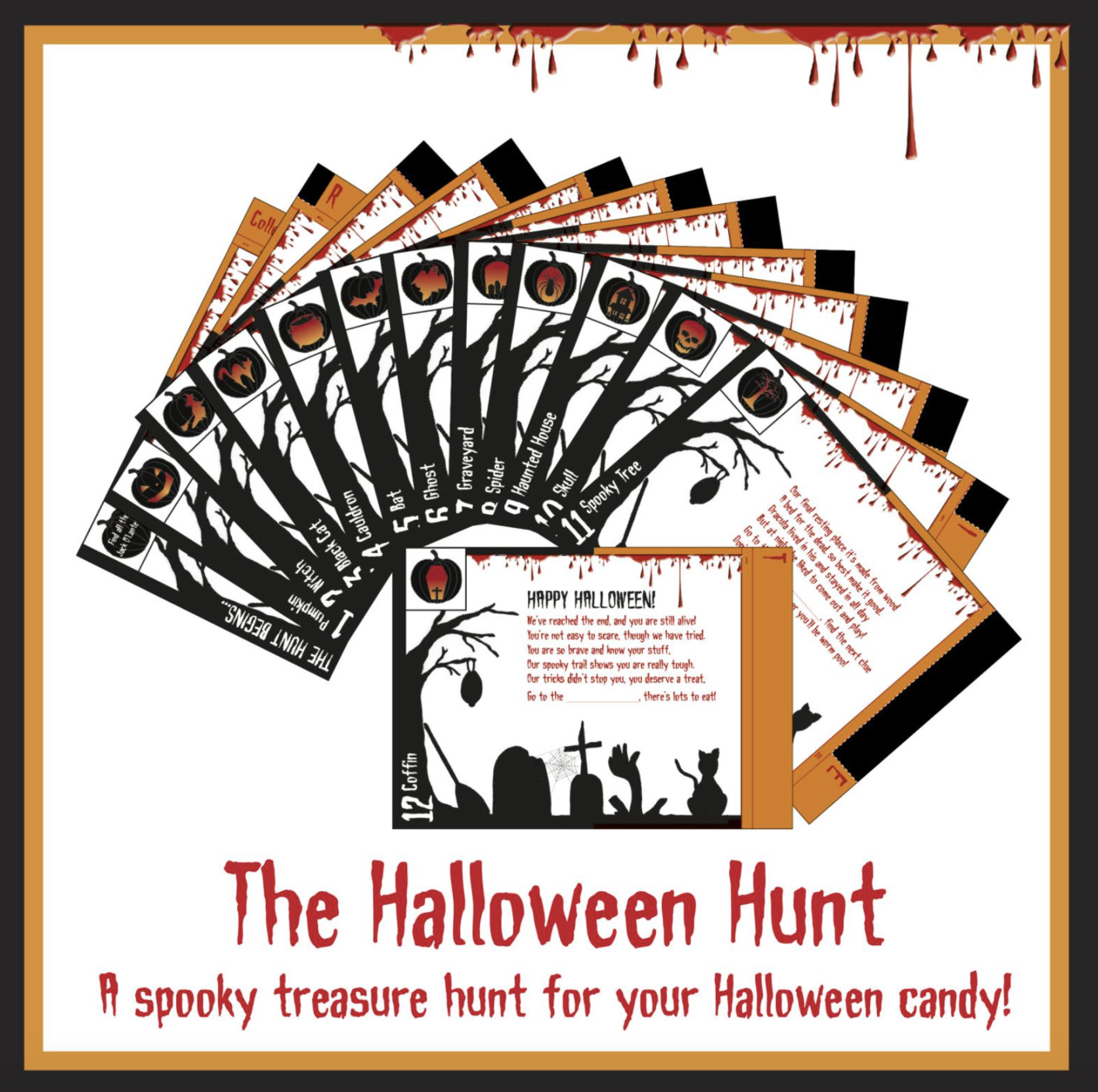 Printable Halloween Treasure Hunt Game
$$14.86
Shop it
Etsy
Set off on a spooky scavenger hunt to collect candy and prizes throughout the house for a fun-filled night of laughter. To do it virtually, have each person or family try to complete the same scavenger hunt at the same time. The first group that finishes wins! Sites like Etsy have tons of easy, downloadable scavenger hunt set-ups you can use and even customize for the experience.
4. Play the Ouija board game.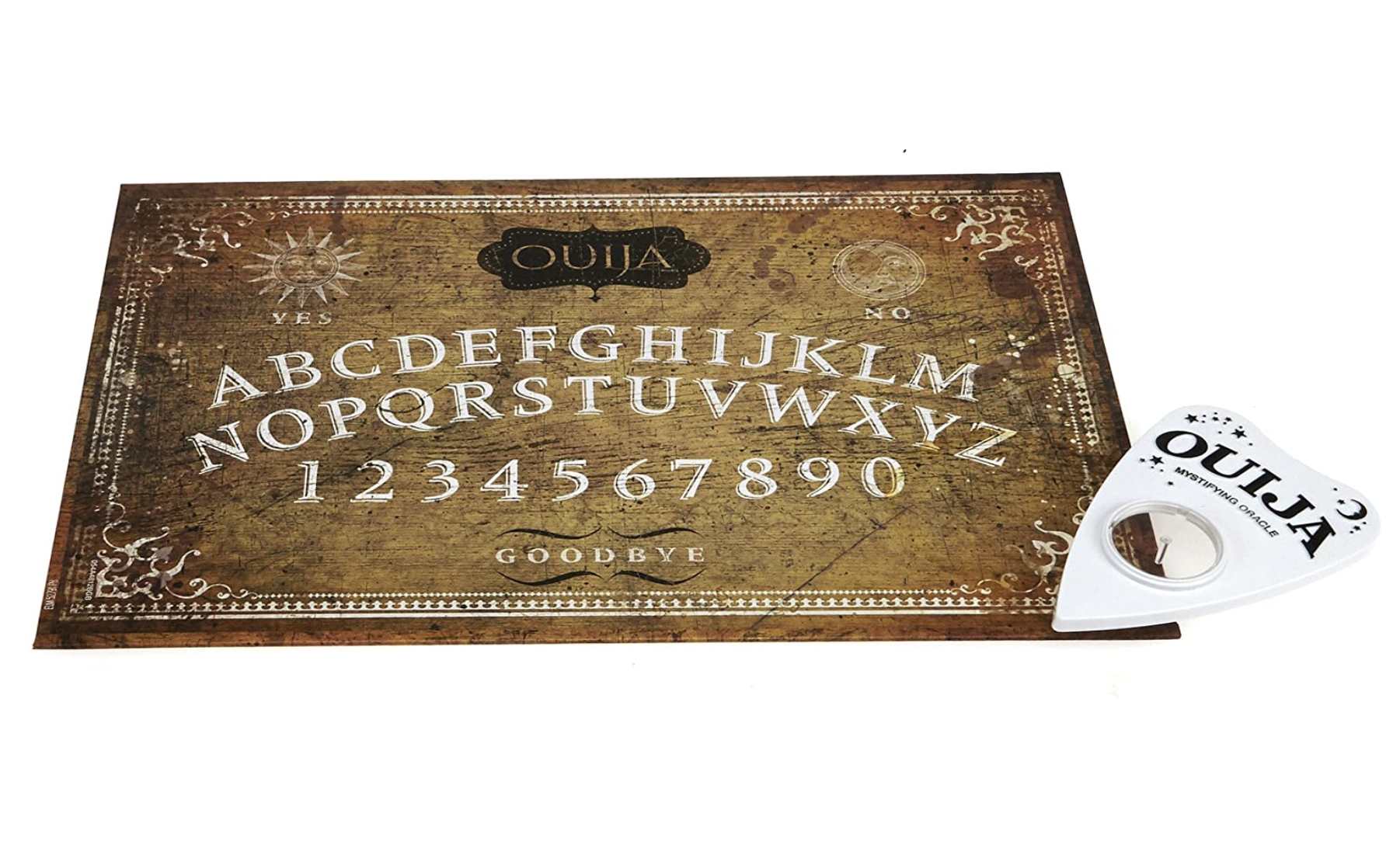 Turn down the lights and summon the spirits by breaking out the Ouija board this Halloween. Though this isn't one that can be done virtually, it always fun (and a little creepy) to try it with friends or roommates.
5. Conduct a virtual tarot card reading.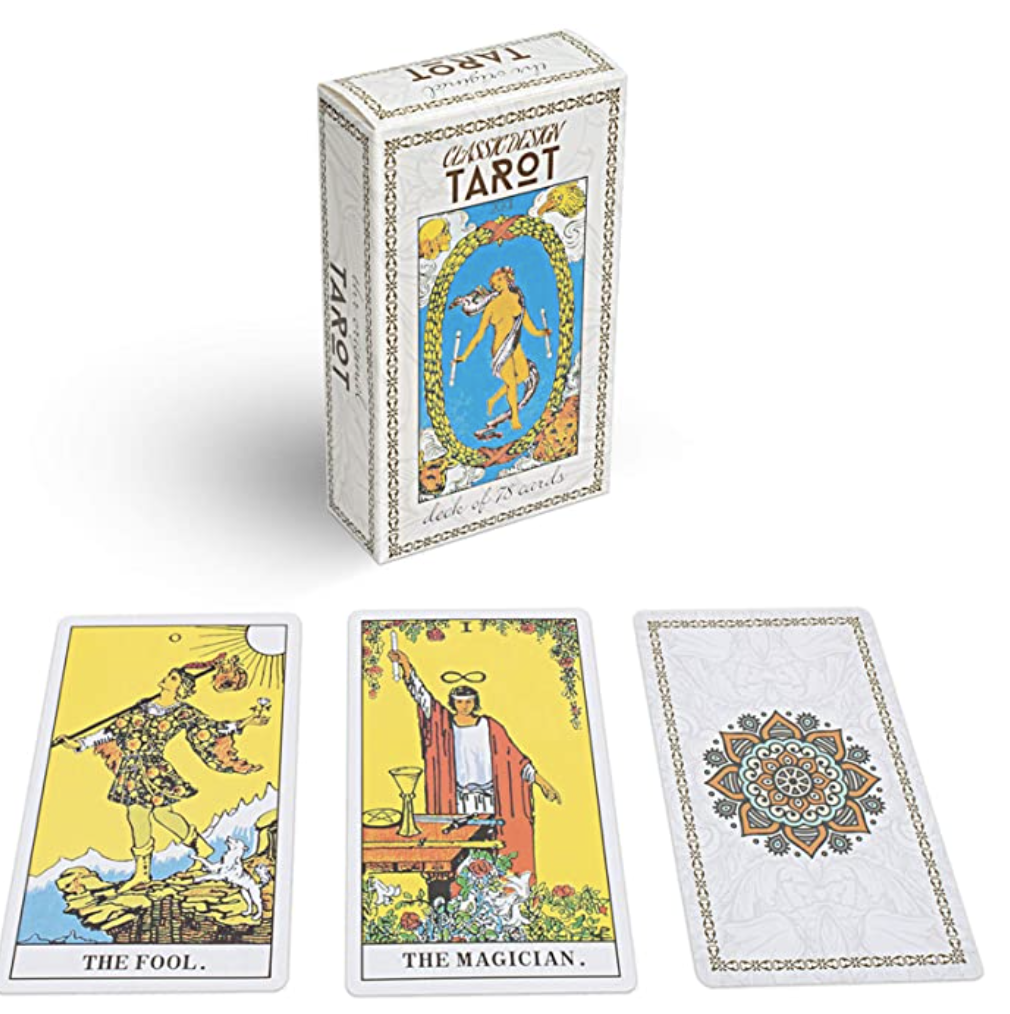 Classic Design Tarot Cards Deck
Shop it
Amazon
Tap into some spiritual awareness by setting up a virtual tarot card reading for yourself or with friends. There are plenty of tarot card readers who will do a reading for you online; just search and book one! The process of tarot cards works by allowing you to gain insight into the past, present, or future by formulating a question, then having a tarot card reader draw and interpret the cards to answer the question and provide the reasoning behind it. If you want, you can even order your own set of tarot cards online and practice reading them with your friends.
6. Make your own witches' brew.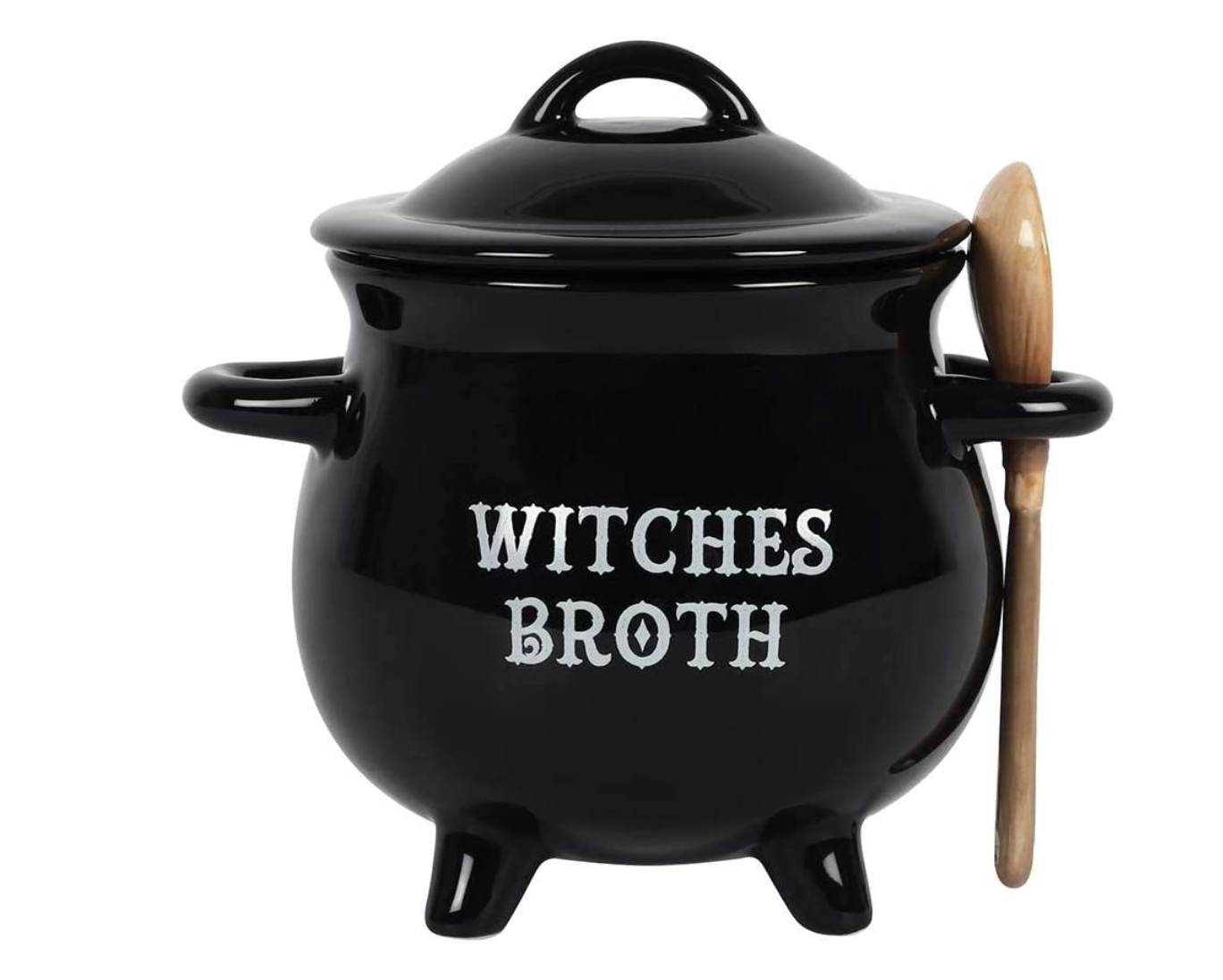 Witches Broth Ceramic Cauldron
Shop it
Amazon
Since most of us will be staying in this year—and therefore not driving anywhere—we say it's the perfect time to gather some ingredients and whip up a festive fall cocktail. Get creative and try making a completely new recipe on your own, or, for a fun virtual event, you can sign up for a Halloween-themed mixology class through sites like Course Horse. The best part? Hopefully, you'll be able to make a big batch of your new creation for next year's Halloween bash.
7. Have a toilet-paper mummy race.
Here's a Halloween game idea that never gets old: Grab a few rolls of TP (which, thankfully, is now back in stock) and split into teams (this can be done in person or via Zoom, as long as each team has two players that are physically together). Then, start the clock and see how fast each team can wrap their designated person into a toilet-paper mummy. The first team to fully wrap their person from head to toe wins!