Let's talk about how much fun Celine Dion had at her first Met Gala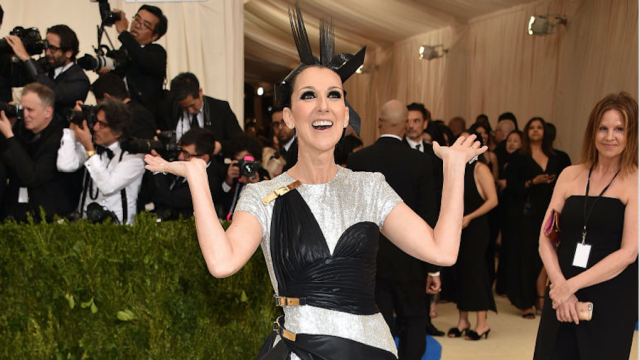 The Met Gala is one of the coolest and most fashionable parties on the planet. Tons of stars clearly enjoy themselves on the red carpet. But nobody had more fun at the 2017 Met Gala than Celine Dion.
And she seemed to have the time of her life at her debut. Just looking at her red carpet pictures will have you cracking up from all her joy and delightful poses. Wearing costume Versace, the seasoned entertainer certainly knew how to put on a show.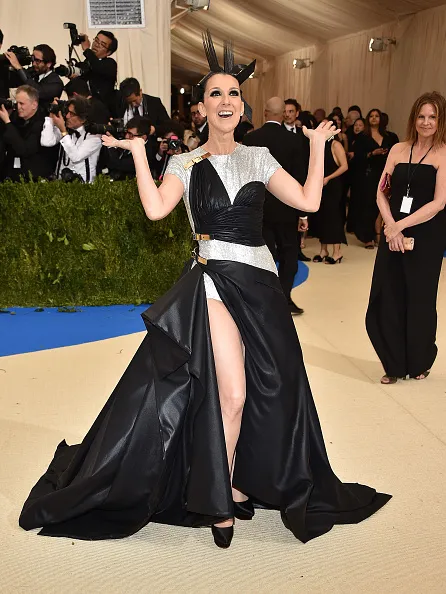 Despite the fact that it was her first time on that particular event's red carpet, Celine was certainly not shy. Her gorgeous dress showed off both her peek-a-boo leg and her playful personality.
And the singer didn't just get laughs from her poses – she was also cracking up reporters as she entered the event.
In an interview with E!, she joked about her gown's deep pockets. And she said that she brought all sorts of forms of identification in case they wouldn't let her in without them. She even broke out into song at one point while chatting because of course she did.
https://www.youtube.com/watch?v=eiZx_Ud9dDs?feature=oembed
That interview wasn't the only time Celine began impromptu singing at the Gala. A lucky attendee captured another beautiful moment when the diva couldn't help herself, and began a cappella serenading a room.
Her song choice? A portion of "Bohemian Rhapsody," obviously.
https://www.youtube.com/watch?v=WyTK-sxgDMA?feature=oembed
Celine somehow remained hilarious even in more serious-seeming moments. Many celebs at the Gala stopped by Vogue's photo booth and created mini music videos. And lots of big names made some pretty unforgettable visuals.
But Celine danced, crawled, and even used her shoe as a telephone in her video.
And it is as epic as the singer herself.
We hope Celine keeps getting invites to this fashionable event because we can't wait to see more amusing antics like this in the future.