Did "Fuller House" subtly diss the Olsen Twins?
Have you started bingeing Fuller House yet? If not, don't worry, this isn't too much of a spoiler. If you've been eagerly anticipating the '90s reboot, you probably already know that Mary-Kate and Ashley Olsen chose not to participate in the new show for several reasons: They don't act anymore and they also have crazy-busy lives running their various fashion lines.
Leading up to the show, hints were dropped about how Fuller House would explain Michelle's absence: Like the Olsens, Michelle wouldn't be around because she'd be in New York running her "fashion empire." And within the first minutes of the show, we learn this.
Stephanie asks: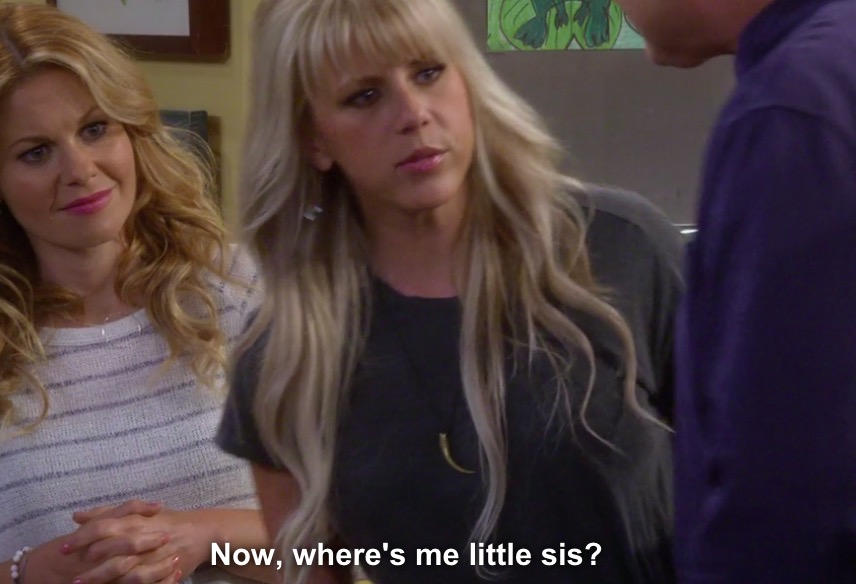 And Danny replies: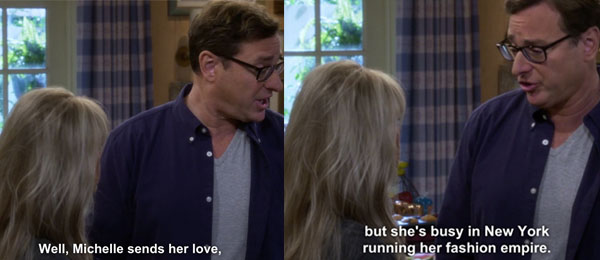 And THEN. The whole cast just turns and stares at the camera for a VERY LONG TIME: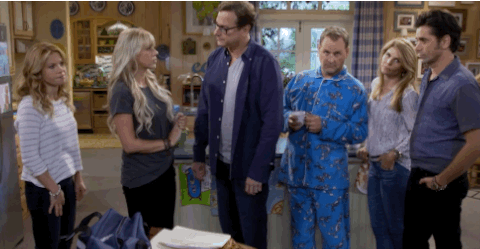 D-d-d-daaammmmnnnn. But all in good humor, right?