If "Fuller House" gets a Season 2, Dave Coulier wants Joey to be married to this "Saved By the Bell" alum
Confession: We already blew through all 13 episodes of Fuller House. We laughed when the cast made friendly digs at the Olsen twins, reminisced about life in the '90s and reveled in the many callbacks the new series made to the original. And now, there's only one thing on our minds: Is there going to be a Season 2?
The series definitely set itself up for the possibility of more episodes. There are obvious storylines: When DJ starts dating again, who will she choose? What will happen between Kimmy and Fernando? Will Steph settle down and adopt? And, most importantly, will Michelle ever be more than the butt of a joke? Season one covered a lot of ground, but there are a lot of Tanners/Fullers/Gladstones/Katsopoli left to explore.
We got our fix with Fuller House alright, but there weren't nearly enough appearances from the OG adults: Danny, Joey, Jesse and Rebecca. We heard details about their lives in passing, but didn't see much play out in the episodes. It turns out, the cast is already brainstorming things they could bring into the next season. I mean, hey, so are we. It's impossible not to, right? Dave Coulier has some ideas for Joey. He wants to introduce his wife and kids who are mentioned, but never seen. And he already knows who he wants to play his wife.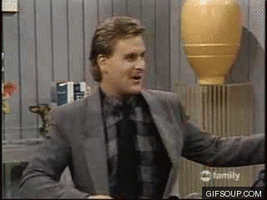 "We were all joking about who it could be because [Joey lives] in Vegas now. Would I have married a showgirl? You know, would it have been like Elizabeth Berkley? We all kind of laughed," the actor told Mashable.
If Jessie Spano joined the cast of Fuller House, that would pretty much be the ultimate '90s reunion. Our brains might explode from the nostalgia of it all!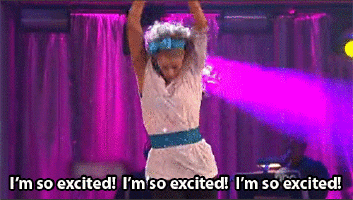 "We were talking about what the possibilities were… but I actually went home that day and was like, 'Elizabeth Berkley… that would be funny.' She's from Saved by the Bell, she was in that movie Showgirls, it would make sense that I would go to Vegas and marry a showgirl."
Nothing is confirmed yet, but it sounds like a second season of Fuller House is definitely a strong possibility. Fans have gone totally nuts for the reboot, and are begging for more on Twitter. The cast clearly had a ball being in the Tanner house again. And Dave Coulier was asked by a Netflix exec where he'd like to see Joey go in future episodes. Yes, really!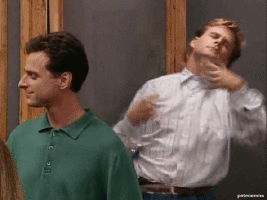 "I said, 'Oh, there's a next season?' And he said, 'Well… we've never just had one season of any of our shows,'" Dave explained.
Have mercy!