10 "Full House" references in "Fuller House"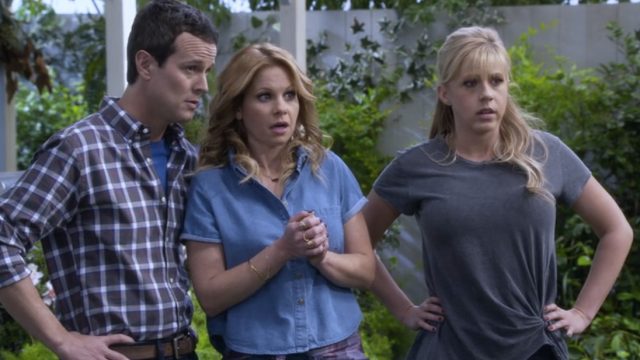 Going in to Fuller House, we knew there were going to be a lot of callbacks to Full House. We knew there'd be catchphrases, we knew there'd be a dog, we knew there'd be no Michelle (sad face). But we didn't know it would be like THIS.
Spoilers ahead if you haven't binged all 13-episodes of Fuller House yet. These are just some of the best times we were reminded of the perfect OG series.
That first Olsen Twins joke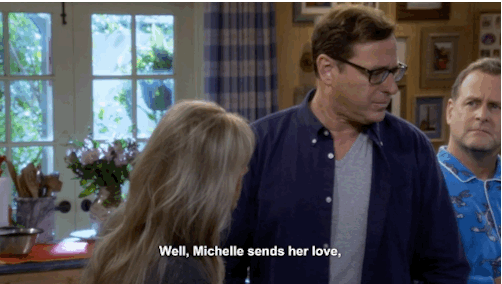 The dueling Flintstones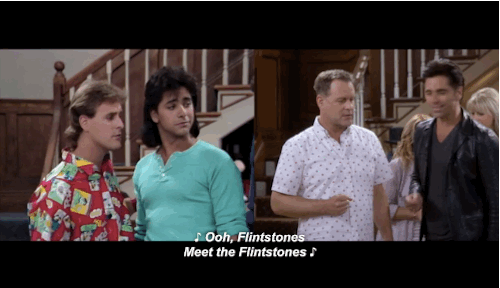 Uncle Jesse hearing violins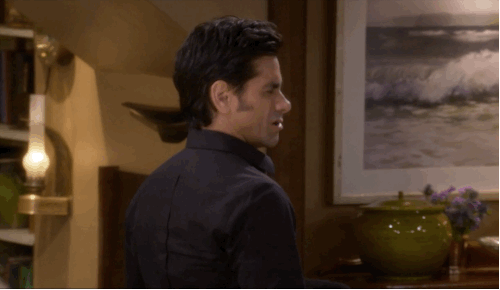 "He's my Kimmy Gibbler."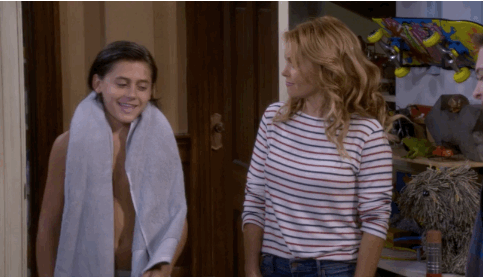 (There's an episode Kimmy wanders into D.J.'s bedroom, and she's in a towel and also has a towel wrapped around her head, and it's just like this scene. But for some ODD REASON you can't stream Full House anywhere on the Internet, so just TRUST ME ON THIS)
That nice Danny Tanner cleaning moment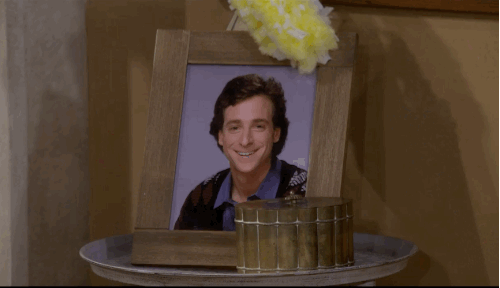 The second Olsen Twins joke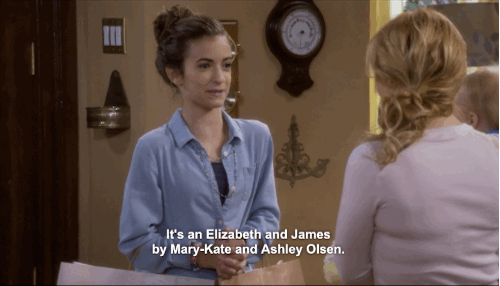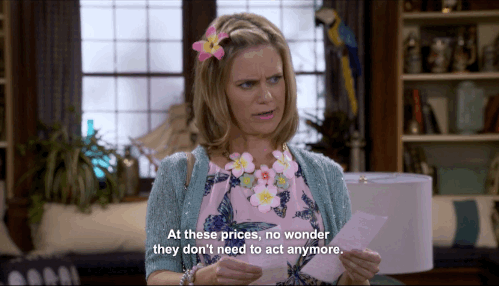 When the couch is just a metaphor for the show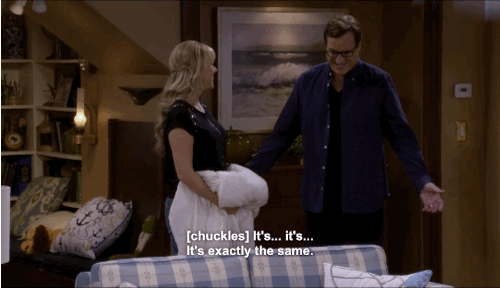 Stephanie's Marriage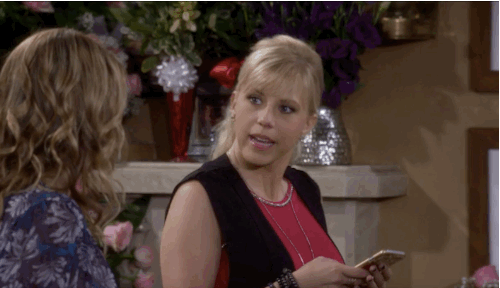 Sweet dance moves
Steve <3 <3 <3