The full trailer for Issa Rae's HBO show 'Insecure' is giving us so much life
The official trailer for Issa Rae's Insecure came out last week and we cannot. stop. watching. it. From the trailer alone, you can tell the show is going to be amazing. The writing (and Rae's Prince shirt!) got us hooked in the first couple of seconds.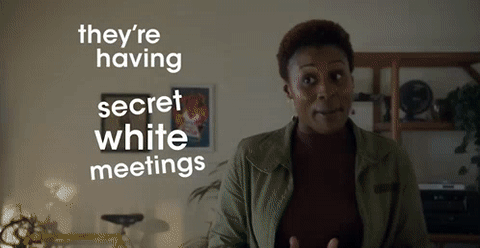 The HBO comedy series is an adaptation of Rae's widely successful web series, Awkward Black Girl, and follows Rae while "navigating the tricky professional and personal terrain of L.A." The day before the trailer's release, the actress explained in a Twitter video why she decided to name the show Insecure.
"It's because there's this narrative that's going around that's awesome, that Black women are fierce, they're strong, they're flawless," Rae said. "But I don't know that life. And my friends definitely don't know that life. I wanted to center a show around, like, weak Black women and the uncertainty that they feel on that journey to get to greatness. It's like the prequel to #BlackGirlMagic."
Honestly, we've been waiting for a show like this for such a long time. Usually, when a show features a star of color, as Rae said, they are not given the luxury to be weak or broken. It's going to be so great to finally see someone closer to so many people's actual reality on our computer screens.
Watch the hilarious trailer below. https://www.youtube.com/watch?v=MubTJyWukp8