The Strawberry Full Moon occurs tonight—here's how you can see it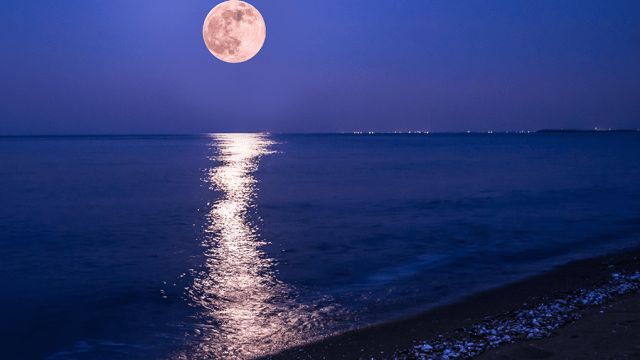 We love a noteworthy celestial event, and tonight there's an extra special reason to look up at the sky. The Full Strawberry Moon is set to appear this evening, and while it won't be a pink moon that looks like a strawberry, it will be spectacularly clear full moon that you'll definitely want to see.
What is the Strawberry Full Moon?
According to The Old Farmer's Almanac, the Strawberry Moon is usually the last full moon of spring or the first full move of summer. It's called the Strawberry Moon because Native Americans in the Algonquin tribes used to use the moon as an indication for the start of the strawberry season. It means the red, juicy fruits would be at their ripest. This moon is usually categorized as being "large and golden-hued" according to the Almanac, so you won't want to miss it.
How can I view the Strawberry Full Moon?
This year's strawberry moon will occur on Friday, June 5th at 3:12 p.m., but it won't be visible until nightfall. According to space.com, observers in New York City will see the full moon at around 8:29 p.m. You can check timeanddate.com to see when it is the best viewing time for you, based on your location.
According to NASA, The moon will appear full for about three days around this time, ending early Sunday morning.
How to celebrate the Strawberry Full Moon:
There's going to be some BME (Big Moon Energy) in the air tonight, so if you want, you can use it as a time to do some moon rituals and take a deeper look inward. These ideas are meant to set intentions and bring about positivity, protection, and celebration—something we could as use more of during these tough times. Here are a few ideas for how to celebrate and appreciate the Strawberry Full Moon.
1Check in with yourself and identify your truth.
When the Full Strawberry Moon rises on, it enters into the sign of Sagittarius, the knowledge and wisdom-seeking zodiac sign. As Juliana McCarthy writes in her book The Stars Within You, the drive of Sagittarius (considered the philosopher of the zodiac), is to seek truth and earn wisdom through life experience. Use the energy supplied by the Sagittarius full moon to sit with yourself and identify your own truth based on your life experiences up until this point.
Perhaps you're currently at a crossroads as the seasons change. Maybe summer presents an opportunity for you to try something new and you're unsure if you should take it or continue down the path you've chosen. Find a quiet place (ideally within nature) and equip yourself with Sagittarius-linked amethyst, garnet, and/or smoky quartz. Bring along clear quartz to help channel clarity into your meditation, and bring a journal and pen to take notes.
Sit with yourself and your thoughts and ruminate on the potential path ahead. Let all thoughts and opinions you may have come to the surface. Write them down if you'd like to remember them. Don't let fear of judgment or others' opinions muddle what you feel is your truth. Pulling energy from Sagittarius, remind yourself that there is only room for optimism, so put more weight on the pros of your situation than the cons.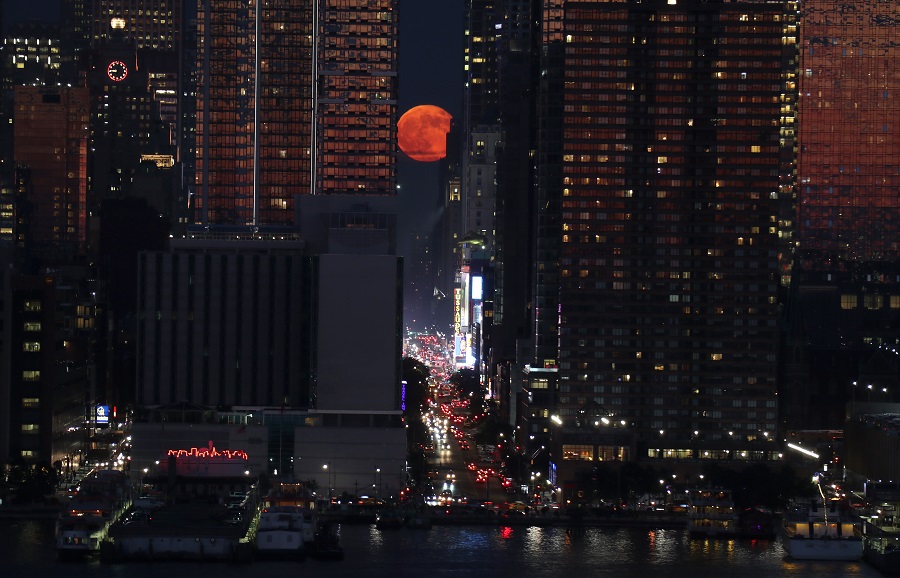 When you've successfully identified the outcome, jot down ideas about how to get there. How can you translate your truth into reality? If you feel it necessary, continue to carry the crystals with you to channel the lucky properties of Jupiter and its sign, Sagittarius.
2Light a ritual bonfire.
Speaking of Sagittarius, let's talk about fire (the sign's ruling element). All around the world, Midsummer, which is also called the Summer Solstice and/or Litha, is celebrated with massive bonfires at the center of town. As Judy Ann Knock writes in her book The Wiccan Year, ancient people thought fire was a gift from the gods and used it for protective magic and in offerings to the divine. Fires at Midsummer represent the peaking of the sun and the immense power it holds during this time of year.
Many Midsummer festivals begin about a week before June 21st, which means holding a bonfire celebration on the night of the Full Strawberry Moon is perfectly appropriate. If you have an outdoor space where a fire pit could be set up, invite your friends to enjoy the Midsummer celebration with you.
If a bonfire is not appropriate in your area, you can simply light a candle—use an orange, yellow, or gold candle to pay homage to the sun—to feel more connected to the divine and align yourself with the ancient Midsummer practices. Taking it a step further, you may wish to burn this candle for three consecutive days starting a day before and ending the day after the full moon. Leaving the candle burning in a safe area of the home (perhaps in the bathtub) brings the protective magic of the flame into your home and banishes the negativity that may be floating about.
3Honor your father figures and the Divine Masculine.
Later this month, after the moon becomes full, we celebrate Father's Day, a holiday during which we honor the men and male role models in our lives. It's interesting that Father's Day (acknowledging the Divine Masculine, represented by the sun) falls within the time of year when pagans and other celebrants of Midsummer are in the midst of worshipping the Divine Feminine—The Goddess. These two overlapping celebrations remind us that we all hold aspects of both the Divine Feminine and the Divine Masculine, and that duality is constantly pulling away and returning to balance within us.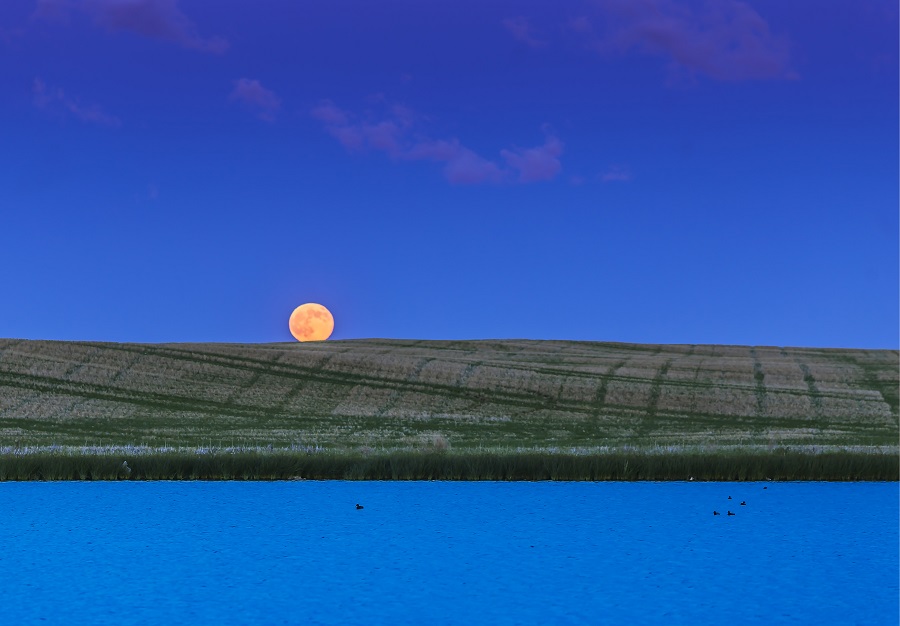 With emphasis on the masculine energy of Sagittarius, now is a wonderful time to really honor the father figures in your life as well as your own masculinity.
Spend time with the men who have helped form you into the person you are now and thank them for being the people they are. Then, play into your "masculine" or Sagittarius-like tendencies (whatever that means to you) and feel proud of yourself for being able and willing to embrace both your masculinity and femininity.
Having completed one or all of the above Full Strawberry Moon rituals, we're ready to get our groove on and celebrate the new season to come.