The full-length "Fuller House" trailer is FINALLY here!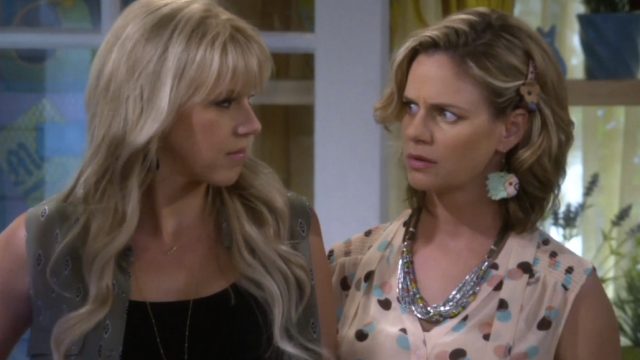 With only 17 days to go before we can see Fuller House with our own eyes, Netflix has released a full-length trailer for the show. This phrase might be completely overused by this point, but it's also completely appropriate: Have mercy.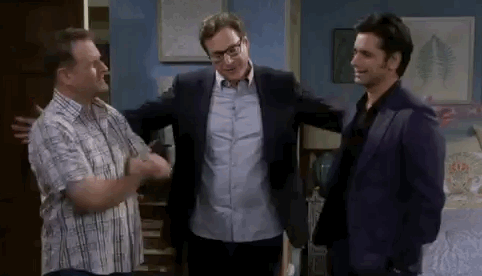 Stopping by to chat with Ellen DeGeneres, Candace Cameron Bure, Jodie Sweetin, and Andrea Barber brought along a trailer that finally shows us some actual moments from the show. It appears as if the first episode starts off with everyone back together. The whole family — except Michelle — stops by to have dinner at D.J.'s, and though she puts on a brave face, she's struggling. She mentions that for the first time she's going to be "all alone" (her husband has just passed away) raising her three boys, and that's when Stephanie steps up to the plate to help her big sis out.
Kimmy decides she needs to pitch in, too, even though Stephanie makes it clear that she does not have to. It's good to see that the relationship between these two has not changed over the last two decades.
The trailer also includes our favorite Full House catchphrases, a bacon scarf, and lots of dancing.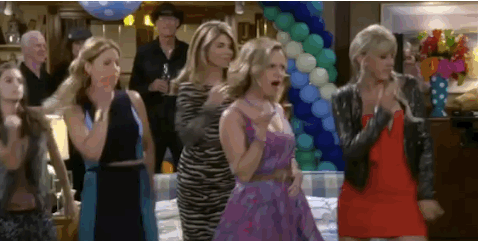 You can watch the trio's full interview on Ellen later today, and in the meantime, check out the trailer below. Fuller House arrives on Netflix on February 26.